Who said luxury living had to be boring?
In a real estate market overflowing with pristinely kept colonials, one-of-a-kind modern gems like 303 Stow Rd. remind us that, sometimes, our favorite homes are also the most unconventional ones.

In terms of homes and architecture, this unconventional home comes in the style of mid-century: flat planes, large glass windows, and open floor plans. Packed with stunning details, meticulous design choices, and plenty of space, this mid-century Harvard, MA home checks all the boxes- and is as unique as it is stunning. (Take a virtual tour of 303 Stow Rd.)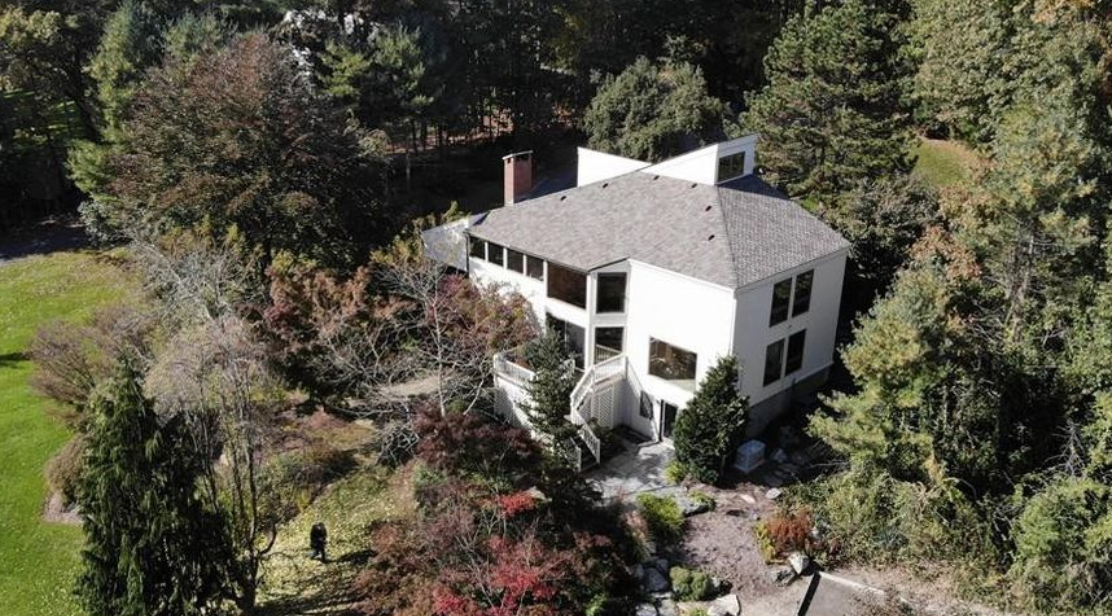 Set on over 5 acres of lush countryside in the town of Harvard, 303 Stow Rd is located 32 miles west of Boston. (Related article: Nostalgia and Classic Beauty: Metro-West Boston Small Towns with ALL the Charm).
Welcoming both residents and visitors, the unassuming exterior boasts of original Beacon Hill gas lanterns and a circular drive, tranquilly surrounded by the breathtaking natural landscape.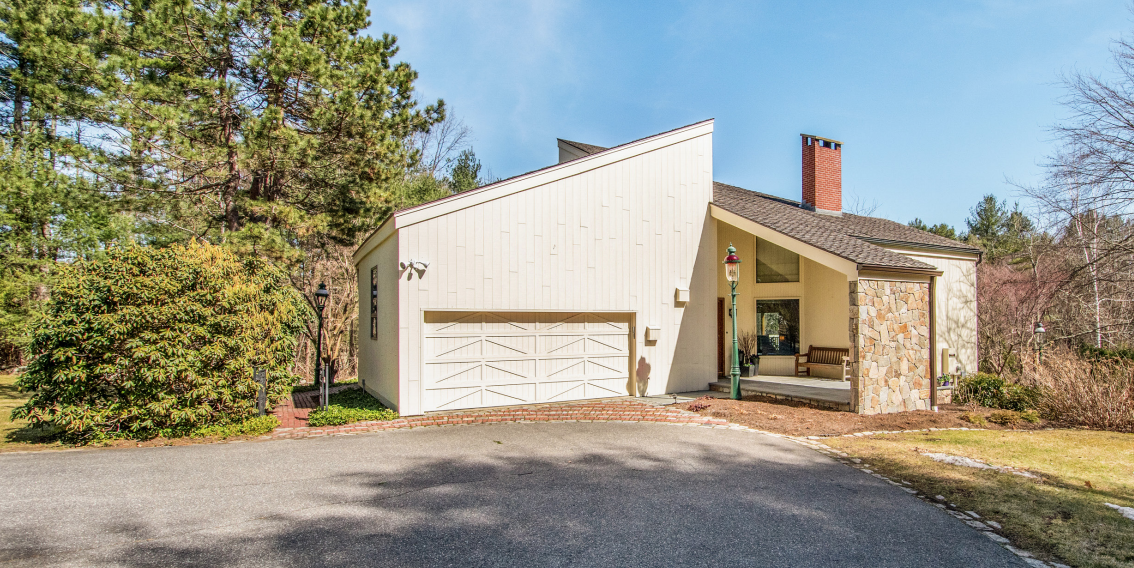 Given its luxury square footage (6,400+ square feet) and price tag ($1.2 Million), 303 Stow Rd offers much more than space and high-end features. Not to be put in a box, the property's ample square footage includes a finished walk-out lower level boasting a fully equipped kitchen and full bath, as well as a separate 2,200 sq ft studio- both offering endless possibilities for home businesses and family.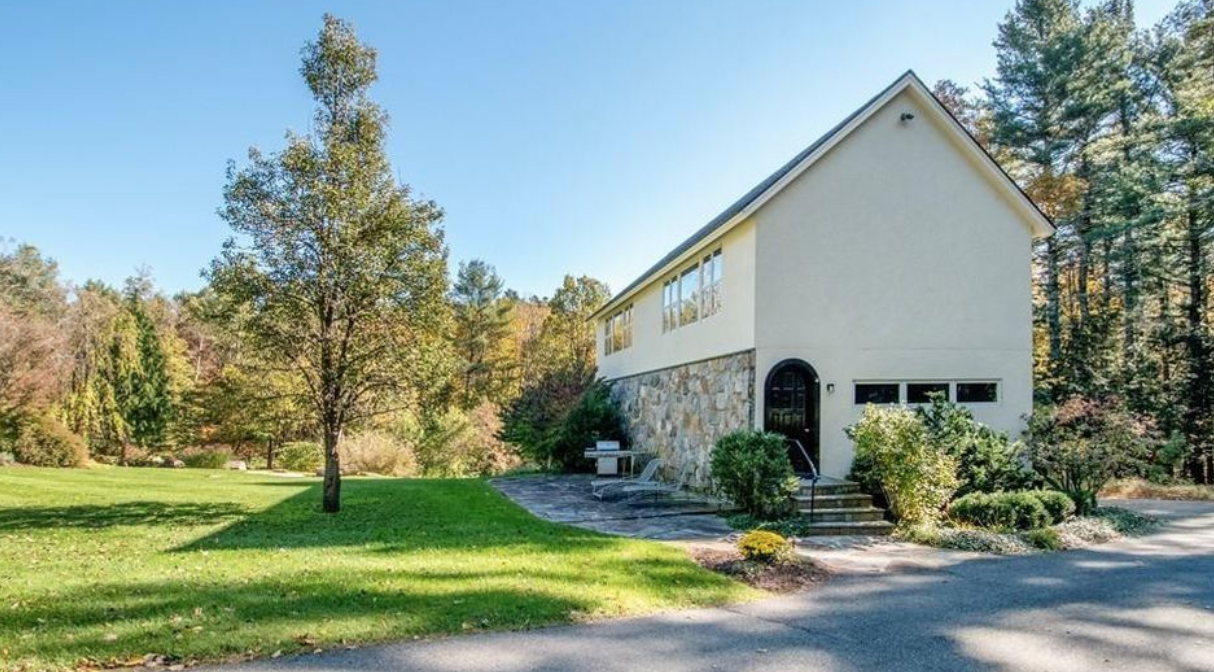 From hardwood floors to beautifully maintained pine walls and ceilings, 303 Stow Rd's common spaces are high-end in every sense, highlighted by generous wall-to-wall windows and views of rural New England. (Take a virtual tour of 303 Stow Rd.)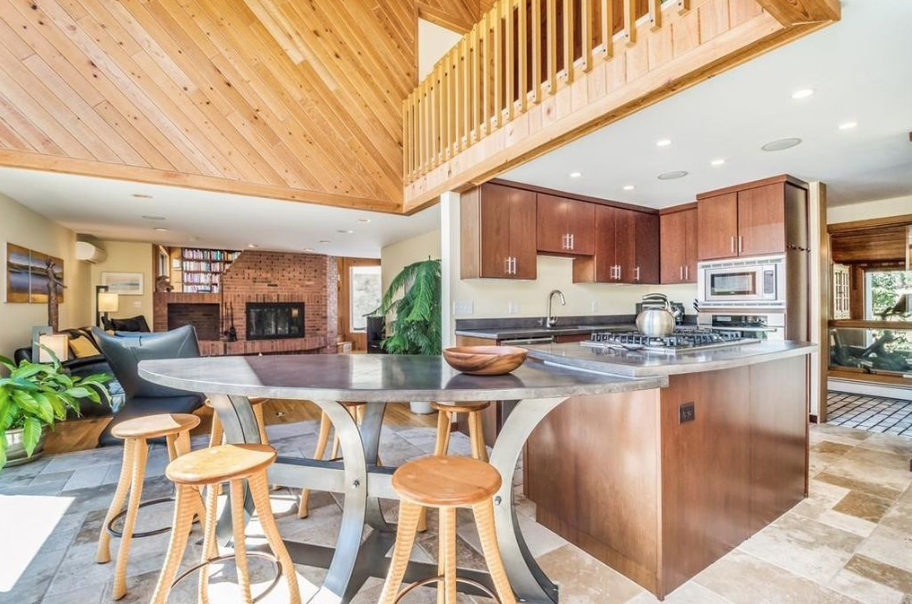 The home's open floor plan kitchen allows for plenty of natural light (thanks to soaring ceilings and ample windows) and continues to impress with a large island and custom seating. The state-of-the-art setup also includes a sub-zero refrigerator, gas range, concrete counters, and a built-in breakfast table, masterfully blending design and function.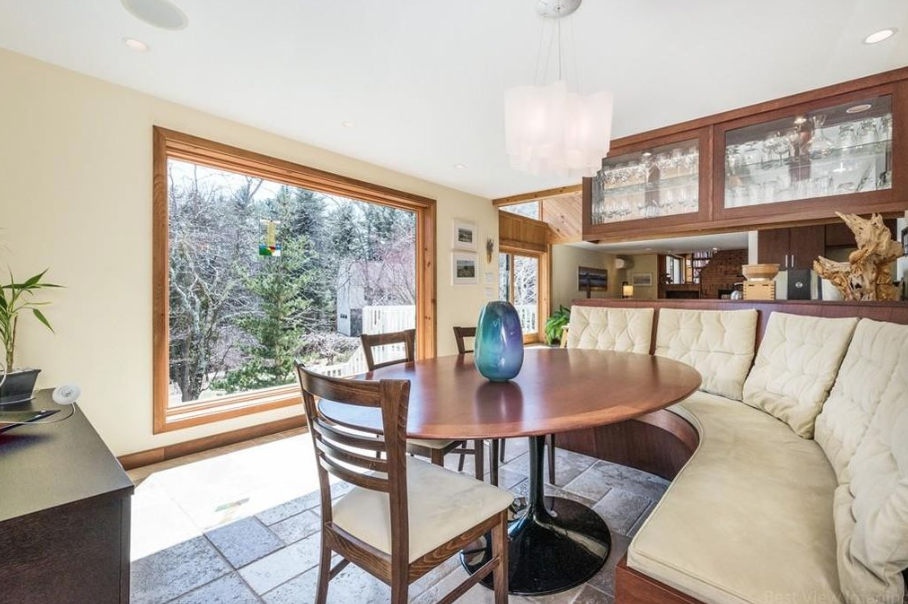 Sweep over to the living room, and you'll have no choice but take note of the statement fireplace: large with exposed brick that also serves as the wall to the study behind it as well as the master bedroom above it.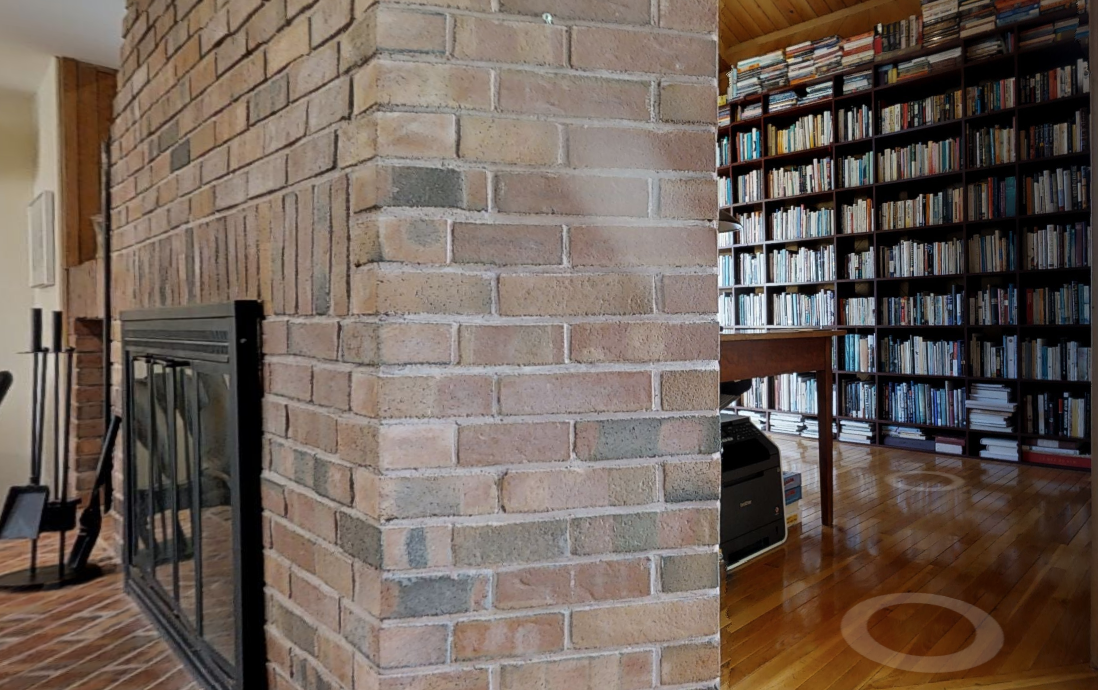 Lest you start to think common spaces dominate this home's eclectic luxury, 303 Stow Rd. (and its accompanying studio) also boast an exceptional master suite, three secondary bedrooms, and 3.5 bathrooms. (Download the floorplan here)

Intricately designed, the master suite proves to be an unforgettable retreat. Featuring a spacious dressing room with extensive built-ins, a sumptuous master spa bath with a jetted tub, and a river rock floor shower, this master suite is what dreams are made of.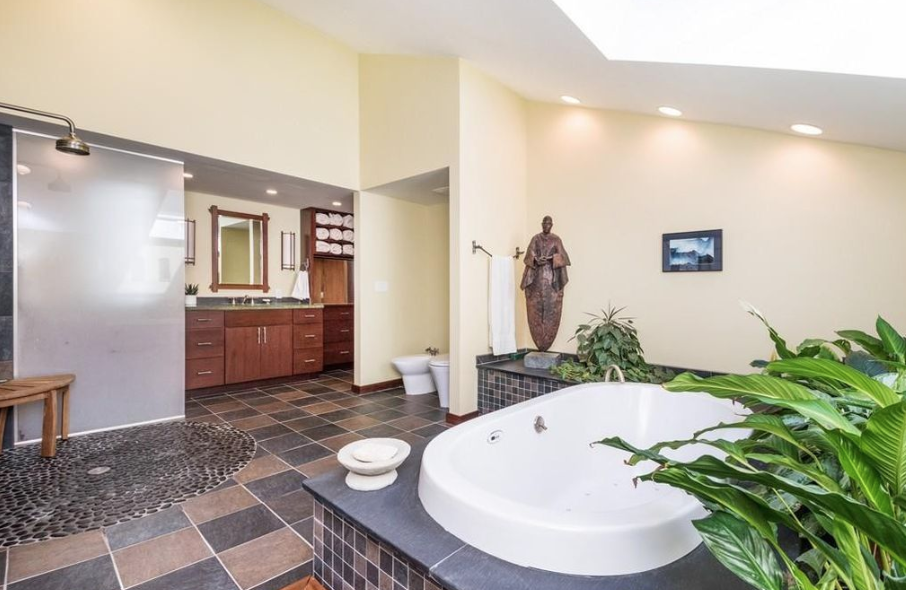 While unique architectural details and quality craftsmanship are exhibited throughout 303 Stow Rd, the picturesque backdrop is the icing on the cake for this home.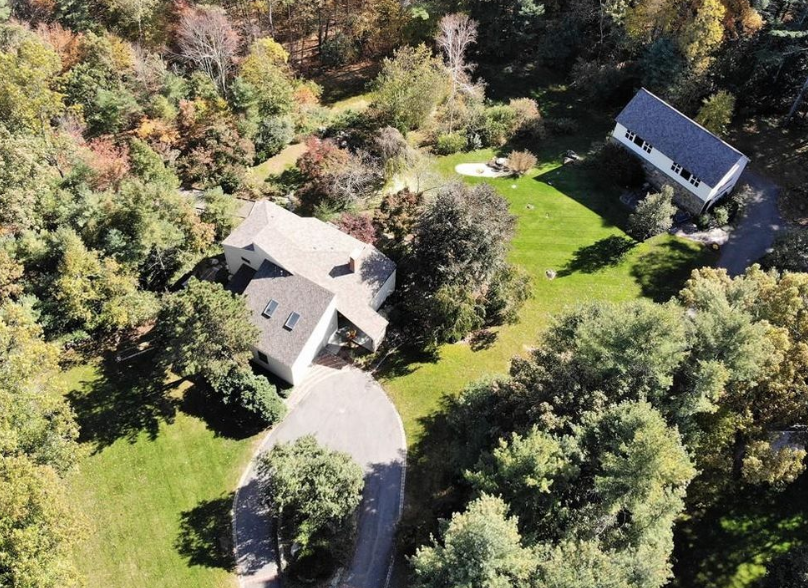 Lush in both vegetation and wildlife, Harvard is a haven for those who enjoy the intimacy of a small town coupled with the expanse of natural surroundings. Besides exuding the classic New England countryside appeal, Harvard families enjoy zoning to the coveted Harvard school system, one of the state's top-rated school districts.
Want more information on this home?
See the full listing here.
Take the virtual tour here.
Schedule a private tour here.
Attend an open house: TBD
Who is Kotlarz Realty Group?
Kotlarz Realty Group is a team of real estate experts representing the best and brightest in the industry. Located in Bolton, MA, serving Bolton and the surrounding Metrowest Boston area, we provide extensive knowledge and a commitment to providing only the best and most timely information to their clients. Whether it is information on the communities we serve, the houses they sell, or anything in between, we are your go-to source for real estate industry insight and advice.
Are you starting your home search?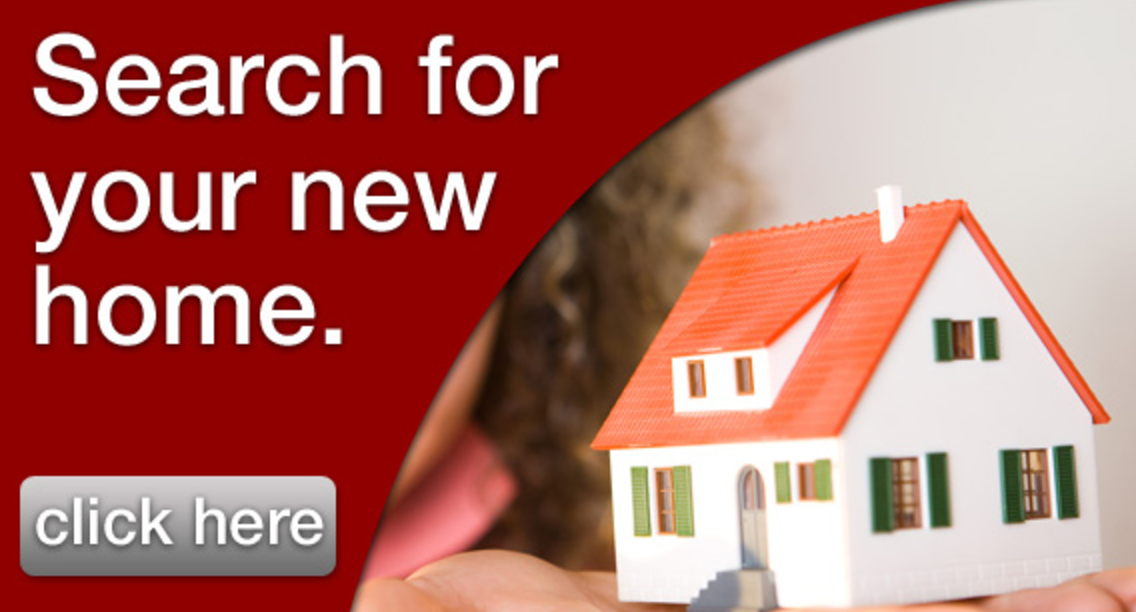 Looking to sell? Let us help!