Lace up your hiking shoes and hit the trail this weekend to celebrate Earth Day in Bolton! Now that the spring weather is finally here, we invite you to enjoy the vast trail systems and conservation lands of Bolton! From the floodplains of the Nashua and Still Rivers to the rocky ledge of Powder House Hill, from the open fields of the Philips land to the fern-lined paths of Northwoods are just some of the scenic trails you can enjoy exploring with your friends and family!
The Bolton Trails System proudly features over 45 miles of trails actively mapped and managed by the Bolton Trails Committee, which is supported in part by the Bolton Conservation Trust, and Bolton Conservation Commission. These diverse properties provide a rewarding outdoor experience of local terrains, habitats, historic features and natural resources. Bolton's recreational trails showcase how our town is connected in a way other than by our roads.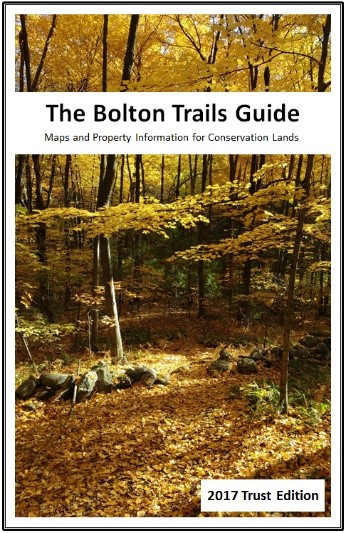 To enhance your hiking experience, we highly recommend taking along the latest version of the full color, spiral bound Bolton Trails Guide. A complete field-ready book that highlights Bolton's trail routes, property features, maps and areas of interest. Detailed information and trail maps can also be found and downloaded to a PDF at:
http://www.boltontrailscommittee.org/properties--maps.html
By becoming a supporting member of the Bolton Conservation Trust, you will receive a free copy of The Bolton Trails Guide in addition to other benefits to key community events and activities. We invite you to join the Bolton Conservation Trust and help preserve the rural character of Bolton that we all enjoy. To find out more about the Trust and how you can join, click on the following link BOLTON CONSERVATION TRUST.
The Bolton Conservation Trust is committed to sustaining the character of Bolton for existing and future generations by engaging the community through events, environmental education programs and land stewardship.
Kotlarz Realty Group is a proud sponsor and advocate for the Bolton Conservation Trust and we will continue to partner with them to help preserve the rural heritage and natural assets of Bolton.
Click on the links below to learn more about each committee and how you can join!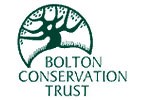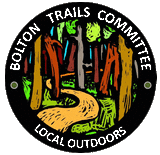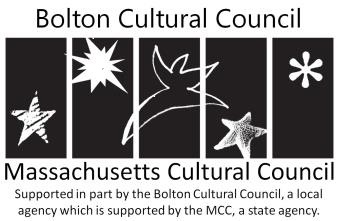 Who is Kotlarz Realty Group?

Your Bolton Area Experts: Kotlarz Realty Group is a team of real estate experts representing the best and brightest in the industry. Located in Bolton, MA, serving Bolton and the surrounding Metrowest Boston area, we provide extensive knowledge and a commitment to providing only the best and most timely information to their clients. Whether it is information on the communities we serve, the houses they sell, or anything in between, we are your go-to source for Bolton real estate industry insight and advice.
Are you starting your home search?
Looking to sell? Let us help!