Join Kotlarz Realty Group in celebrating the holiday season on the Bolton Town Common on Saturday, December 9th from 6pm - 8pm for the Annual Christmas Tree and Menorah Lighting, sponsored by The Bolton Conservation Trust!
The evening will feature DJ Joel Bates, a huge bonfire, a short ceremony (complete with treats!) by First Parish, and a visit from Santa! Parking at Trinity Church on Wattaquaddock is recommended. Handicap parking is available on the Common.
Hope to see you there!
KOTLARZ REALTY GROUP
To find out more about The Bolton Conservation Trust and how you can join, click on the link below.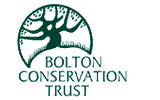 Who is Kotlarz Realty Group?

Your Bolton Area Experts: Kotlarz Realty Group is a team of real estate experts representing the best and brightest in the industry. Located in Bolton, MA, serving Bolton and the surrounding Metrowest Boston area, we provide extensive knowledge and a commitment to providing only the best and most timely information to their clients. Whether it is information on the communities we serve, the houses they sell, or anything in between, we are your go-to source for Bolton real estate industry insight and advice.
Are you starting your home search?
Looking to sell? Let us help!