Looking for something fun to do with the family this holiday season? Luckily, the Bolton area is chock full of festive events and happenings.

If you are wanting to stay close to home, here are some of the events happening within close proximity to Bolton:
Winter Reimagined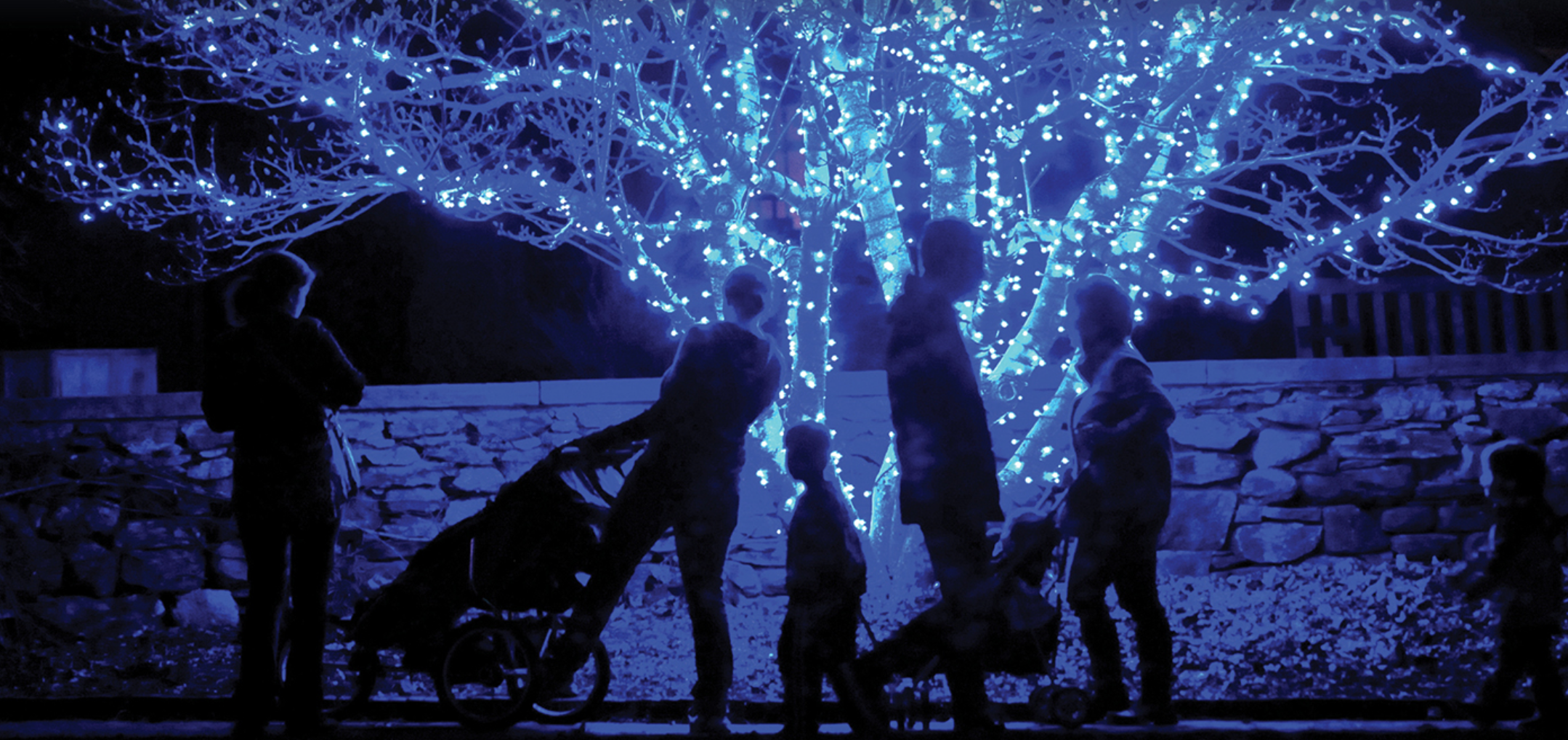 See beautiful indoor and outdoor light displays, lavishly decorated trees and more at the Tower Hill Botanic Garden's Winter Reimagined exhibit through Jan. 8. Wander the gardens and trails and enjoy all the holiday trimmings. There are even scavenger hunts for the kids. Admission is $12 for adults, $9 for seniors, $7 for kids 6 to 18 and free for kids 5 and under. The botanic garden is located at 11 French Drive in Boylston.
Holiday Tea Parties
A Bolton favorite, J's at Nashoba Winery, invites you to take in the beauty and spirit of the season as you enjoy holiday inspired teas and artfully prepared scones, sandwiches and pastries in their private upstairs suite.
Danielle Beaudette, owner of The Cozy Tea Cart, is the host of this event and strives to to enlighten and educate guests with her passion and knowledge of loose leaf teas. Danielle has been selling high quality teas for a number of years and has a special interest in the history of tea and its ceremonies, and considers herself a "student" in her quest for knowledge on tea. The event will take place on Sunday December 4th from 11:00 am to 12:30 pm.
Visits with Santa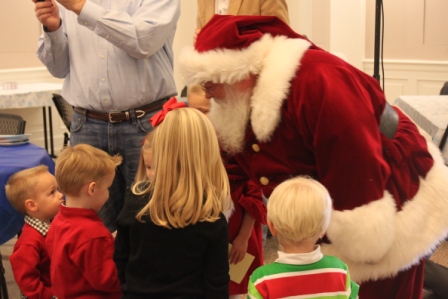 Kidgit members are invited to Solomon Pond Mall for Santa Breakfast on Saturday, December 3rd from 8am-9:30am. Children will get a visit from Santa during this special breakfast as well as enjoy fun holiday themed activities. Make sure to RSVP By 11/30, and if you are not a Kidget member, sign up to be one- it's free!
Also at Solomon Pond Mall, bring your pet to pose with Santa on Sunday, November 27, 2016. If your fur-babies are the ones who will need Santa photos this year, bring them by from 7:00 PM – 8:00 PM!
The Concord Museum will host a morning with Santa on Dec. 10 from 10 a.m. to 12:30 p.m. Kids can take a photo with old Saint Nick, get their faces painted, decorate holiday cookies, go on a treasure hunt, write Santa a letter, and do other fun seasonal crafts. The museum is located at 200 Lexington Road in Concord.
Holiday Themed Theater and Shows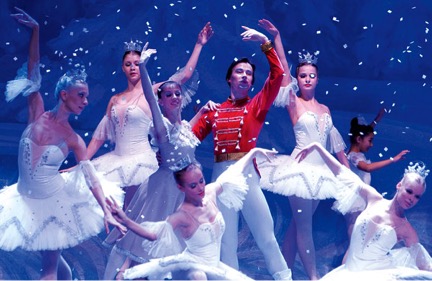 See MetroWest Ballet present the Nutcracker Tea Party at Assabet Valley Regional Technical High School on Dec. 10 at 4 p.m. and Dec. 11 at 1 p.m. This one-hour family-friendly event features live dancers and narration, and kids can even meet the cast afterward! Tickets are $20 for adults and $15 for seniors and children under 12. All proceeds go to the River's Edge Arts Alliance & Youth Scholarship Fund. Assabet Valley Regional Tech is located at 155 Apsley Street in Hudson.
Holiday Tree Lightings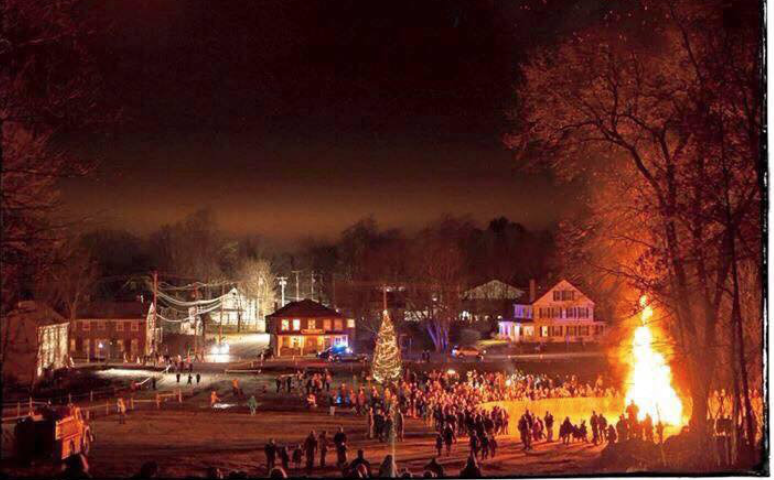 There are a few holiday tree lightings you can choose from in the area. First up is the tree and menorah lighting at the Bolton Town Common. This will take place Dec. 12 from 6 to 7 p.m. There will be live music, a Christmas light show, caroling, cookies, cocoa and a bonfire. Santa may even make an appearance! Admission is free.
Another tree lighting you may want to consider is Northborough's Holiday Trolley and Tree Lighting event. At Craftworks (243 West Main St), the event will take place on Dec. 3, from noon-5 p.m. Holiday cheer, shopping specials, fun family activities, and delicious treats will be offered, plus, the Northboro Holiday Trolley will be held from noon-5 p.m. throughout town, followed by the town's annual tree lighting and caroling at 5 p.m. on Blake Street. Pizza, cookies and hot cocoa will be served (while supplies last). Then, watch the tree lighting at 5:30 p.m!
Craft Fairs
Knock out your holiday shopping by supporting local artisans and gift your loved ones with one of a kind crafts.
Enjoy the fun of the fair and start your holiday shopping early while you browse through the many tables, get some coffee, snacks or lunch, and linger to buy or bid at the St. Stephen's Episcopal Church Craft Fair (3 John St., Westborough), on Nov. 19, 9 a.m.-3 p.m. The crafts table will have many unique and handmade items for sale, including homemade wood crafts. The Christmas table will hold fun gifts, table centerpieces, and other decorations to help you prepare for the coming holidays. There will be children's activities for the little ones!
On December 3, members and friends of First United Methodist Church of Hudson (34 Felton Street), will open their annual Christmas Country Fair. The Fair will feature handmade crafts like whimsical Fairy Houses, Christmas décor, American Girl doll clothes, and a huge selection of assorted themed gift baskets. The Country Store will also offer cheddar cheese, scrumptious homemade baked goods, homemade fudge, and other tempting treats. Santa's Cafe will be open, serving a light breakfast and lunch featuring the church's famous chili or corn chowder, and this year's surprise specialty will be Funnel Cakes. While you shop around the Fair your children can create a special gift in Santas Work Shop, plus, there will be a special visit from Santa Claus, who will have his picture taken with you and your family from 10am to 1pm. Fair Hours: 9am to 3pm.
Who is Kotlarz Realty Group?

Your Bolton Area Experts: Kotlarz Realty Group is a team of real estate experts representing the best and brightest in the industry. Located in Bolton, MA, serving Bolton and the surrounding Metrowest Boston area, we provide extensive knowledge and a commitment to providing only the best and most timely information to their clients. Whether it is information on the communities we serve, the houses they sell, or anything in between, we are your go-to source for Bolton real estate industry insight and advice.
Are you starting your home search?
Looking to sell? Let us help!