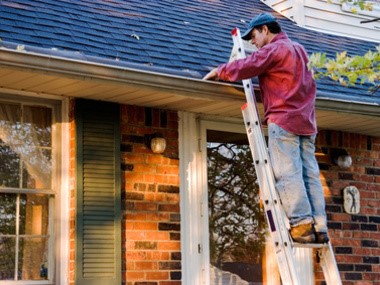 Preparing your home for autumnal weather is important, but it shouldn't be a daunting task. From furnace inspections to landscaping and checking insulation, giving your home a quick once over can prevent a costly repair down the road. Use these five steps to prep your home for Fall and it will be smooth sailing all the way to Winter!

Professional Furnace Inspection
This will help limit your long term costs as well as minimize the health risks to your family. More than half of sudden furnace failures result from a lack of regular maintenance. Taking care of problems as soon as they arise will also help prolong the life of your furnace, saving you money in the long run. A heating contractor will be able to diagnose any issues or failures in your furnace well before they become a danger to your home or family.
Common health hazards, such as carbon monoxide leaks, can easily be diagnosed by a professional. While this may seem like a trivial issue, nearly 15,000 people are hospitalized each year as a direct result of carbon monoxide poisoning.

Check Batteries in Safety Devices
If your furnace inspector somehow misses a carbon monoxide leak, you'll be glad to have a carbon monoxide detector installed in your home. Be sure to check the batteries in all your home's smoke detectors and carbon monoxide monitors each year.

Check for Gaps or Leaks on Your Home's Exterior
Double check the edges of windows and doors to make sure that the weather-stripping/caulk is in good condition. Fill in any cracks or gaps with new materials. Inspect your siding, looking closely for any holes. Also check your roof, looking carefully for any damaged shingles, corrosion, gaps or leaks. Even if it seems like a small flaw, it's better to take care of it before the winter weather hits. These steps will help prolong the life of your roof as well as minimize the possibility of structural damage due to trapped moisture.

Drain Unused Pipes and Hoses
If you live in a cold climate, it is important to make sure to drain any pipes and hoses that will be unused during the winter. Have your sprinkler system serviced and drained, turn off all of your outside faucets, and drain and store any hoses you left outside. Unused pipes are likely to freeze and burst during cold weather, causing an extra expense and a headache for everyone involved.

Prepare Your Landscaping
Check nearby trees for any dead or damaged limbs that might fall on your power lines, home or shed. Trim back any overgrown bushes or trees and start planning for your spring landscaping; many types of bulbs need to be planted during the fall. Any weather-sensitive potted plants should be brought inside to protect them from the impending cold weather.

These tips will help preserve the value of your home, making it easier to market once you're ready to sell. When you decide that it's time, give me a call and I'll help you get started.
Are you starting your home search?
Looking to sell? Let us help!