While fall in New England brings gorgeous scenery, crisp air, and an overwhelming feeling of joy in residents and visitors alike, it can also mean weekends filled with yard cleanup (leaf piles, anyone?), youth sports tournaments, and helping children with book reports and projects. Because sometimes we just need to get away from the monotony of everyday life, many a New Englander has been known to seek a weekend getaway- especially in Autumn. Have you been thinking of getting away from the Boston 'burbs, even for a short 48 hours? Here are 4 of our favorite (quick!) getaway spots.
1. Tee Off at Shining Rock Golf Club: Northbridge, Massachusetts
A town that shares the same county as Bolton (Worcester County), Northbridge is located a mere 40 minutes away. Though it may seem like an uncommon "vacation" destination, Northbridge offers the less-than-a-year-old Shining Rock Golf Club.... and this Blackstone Valley course is turning heads. Carved out of a granite canyon, with challenging par 4s and long par 3s to test anyone's game, the design of the course is as impressive as the breathtaking views. Go for a round of golf, or for some extra relaxation, stay for the night at The Sleigh Maker Inn, right up the road in Westborough. Built in the Victorian era, this quaint B&B has only three individually decorated, en suite rooms, all decorated in Victorian style with period furniture. Complete your stay with a full hot breakfast in the morning, courtesy of the inn.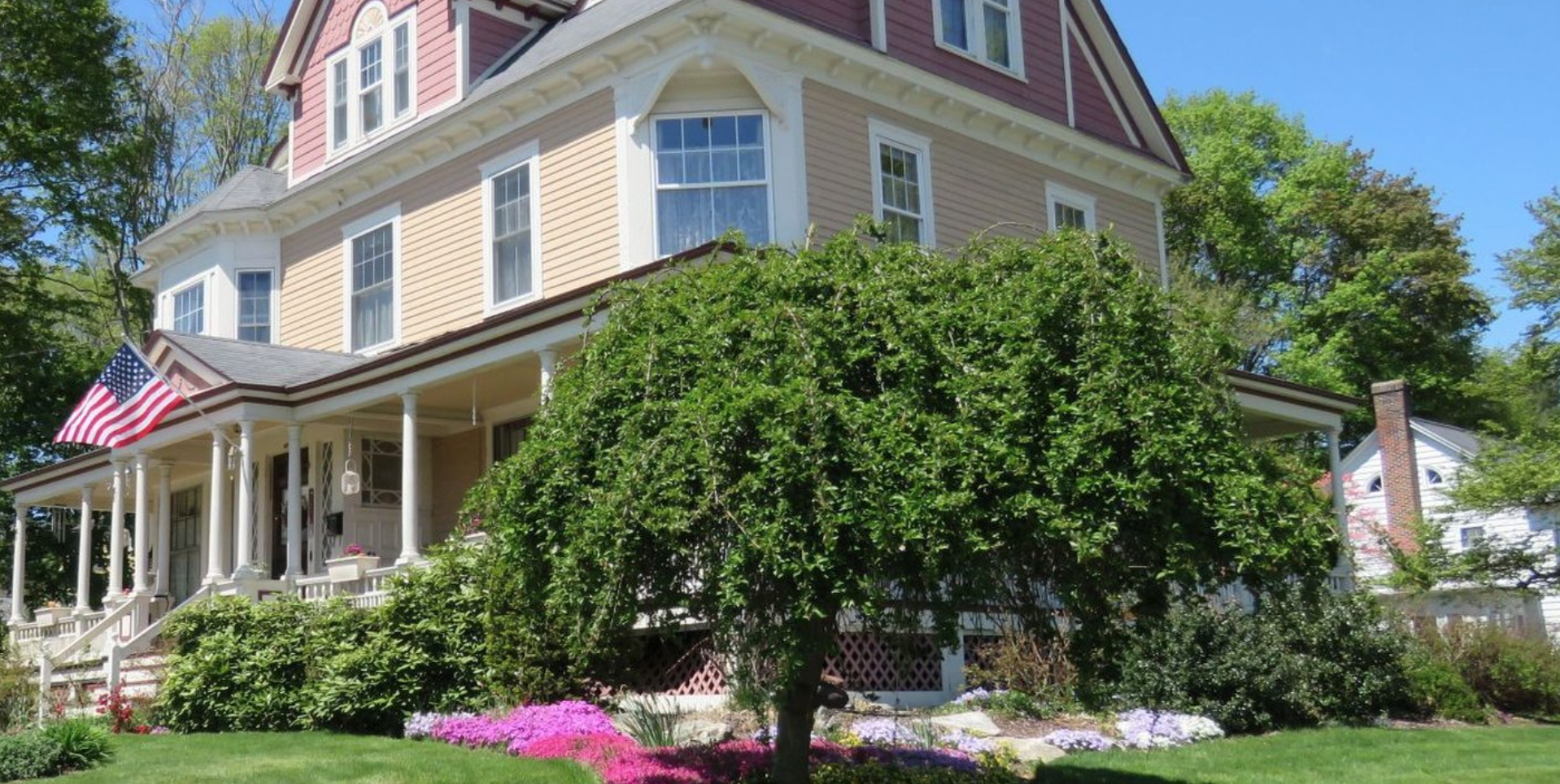 2. Explore the Kennebunks: Kennebunk and Kennebunkport, Maine
The freshest New England cuisine, the incredible light, the sea at play against the rocky shore; everything that makes folks fall in love with with Maine is in Kennebunkport. Once you get to the Kennebunks (as the locals call it), take an exciting three-hour guided kayak tour to Porpoise Point with Coastal Maine Kayak, meander the One-Mile Education Trail at Rachel Carson Wildlife Refuge, and support the Kennebunks' indie shop owners by browsing and buying wares at the local shops. Then, stay in an 1895 Sea Captain's House, the Cape Arundel Inn. Or, if that's not your style, stay at the newly renovated — and extra hip — Lodge on the Cove where you can also (during the summer) dine on burgers and tater tots while slurping giant milkshakes at the Dory Restaurant. In the fall and winter, cozy up to a fire with some live music to set the ambiance!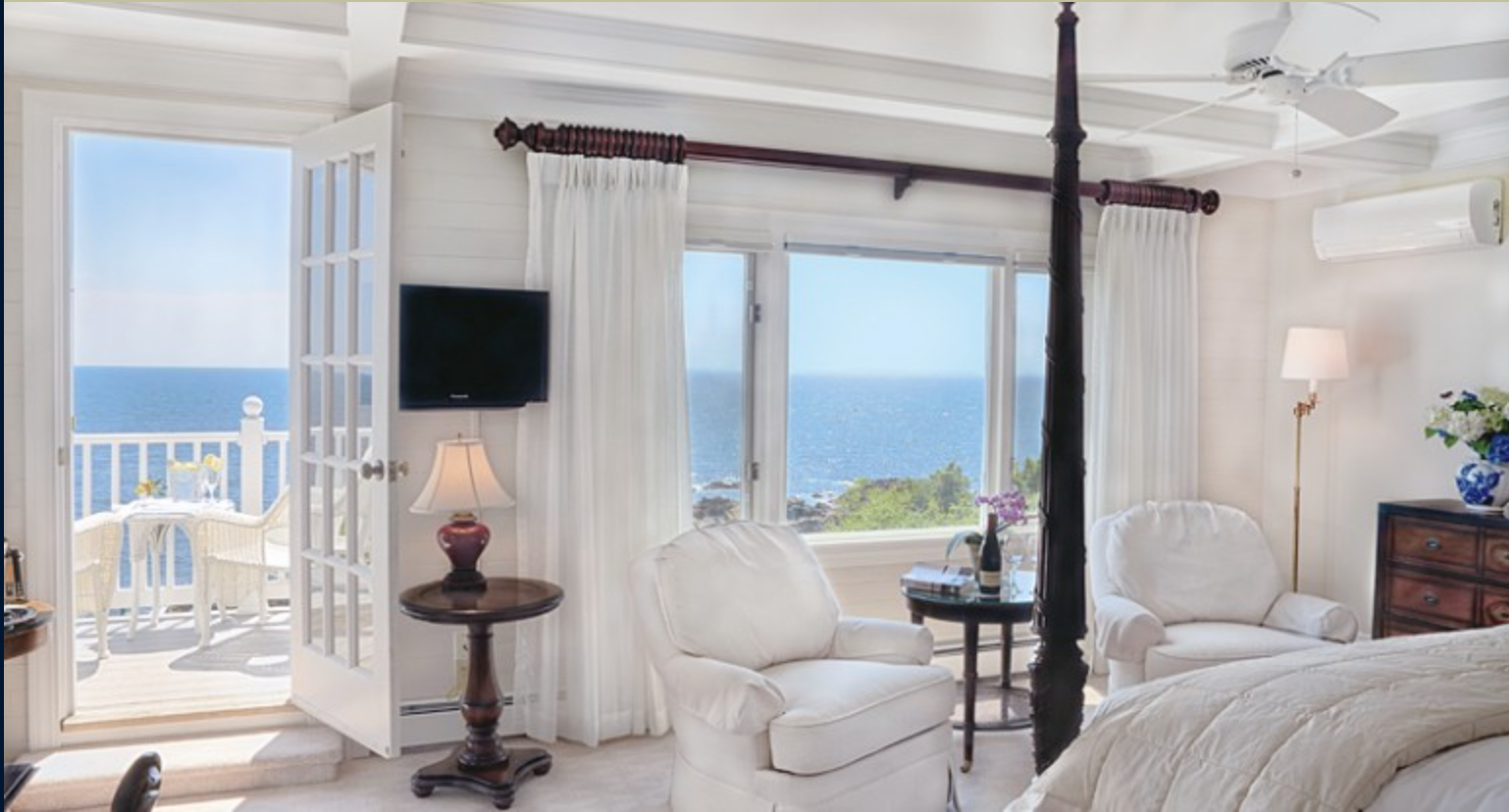 3. Fill Your Soul with Newport: Newport, Rhode Island
Quite the picturesque locale, Newport offers many activities and attractions, including boat tours, the historic Prescott Farm, lighthouses, and historic mansions. But, there is also excellent dining, unique shops and boutiques, and year-round events that can't be missed. What's on the agenda for the upcoming in months in Newport? With restaurant week in early November, Newport Vineyards Halloween Carnevil and Harvest Festival in late October, the thirty-third annual Taste of Newport, and an endless assortment of historic mansion and lighthouse tours it won't take you long to find something to do. After a full day(s), stay the night at The Chanler at Cliff Walk, an oceanfront historical gem. A 19th-century mansion, this hotel is the only hotel located on Newport's famed Cliff Walk. Surrounded by acres of manicured gardens, overlooking the sparkling waters of the Atlantic, it is located within walking distance of Newport's famed mansions, yet offers the seclusion of a private estate.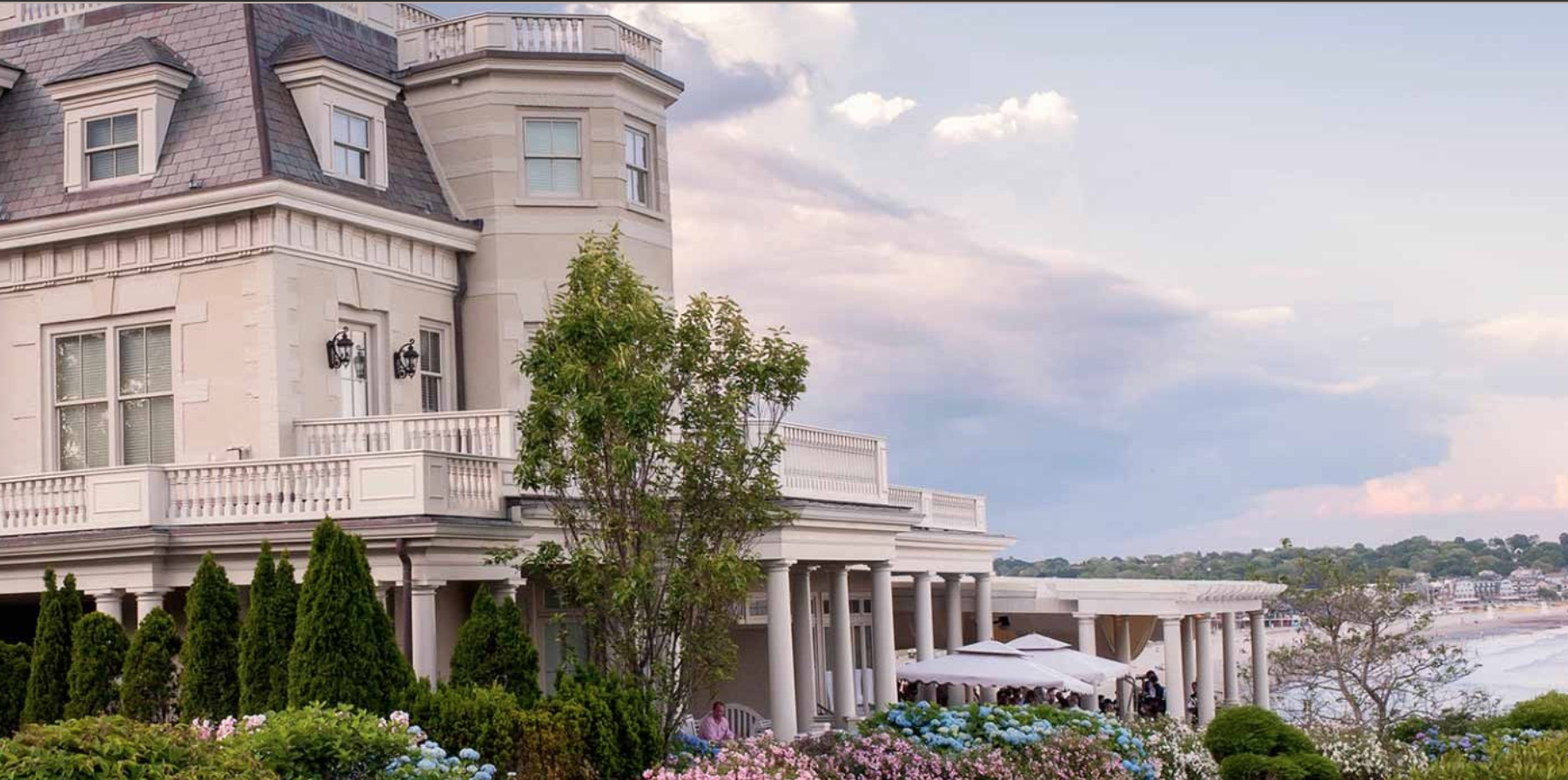 4. Take the Coastal Wine Trail: Starts in Southern MA
The Coastal Wine Trail winds through the heart of the Southeastern New England. Begin about an hour south of Boston, and follow all or part of this trail, dropping in for tastings at award-winning vineyards. Spend two to three days winding through historic cities and charming villages to visit the fourteen locally owned wineries that call this region home.
In Massachusetts, Travessia in New Bedford, Running Brook in North Dartmouth, Truro Vineyards Of Cape Cod, and Westport Rivers in Westport. In Rhode Island, visit Newport Vineyards, Greenvale Vineyards, Langworthy Farm Winery, and Sakonnet Vineyards. Then, venture over to Connecticut to try some wine from Saltwater Farm Vineyard, Stonington Vineyards, Jonathan Edwards Winery, and more.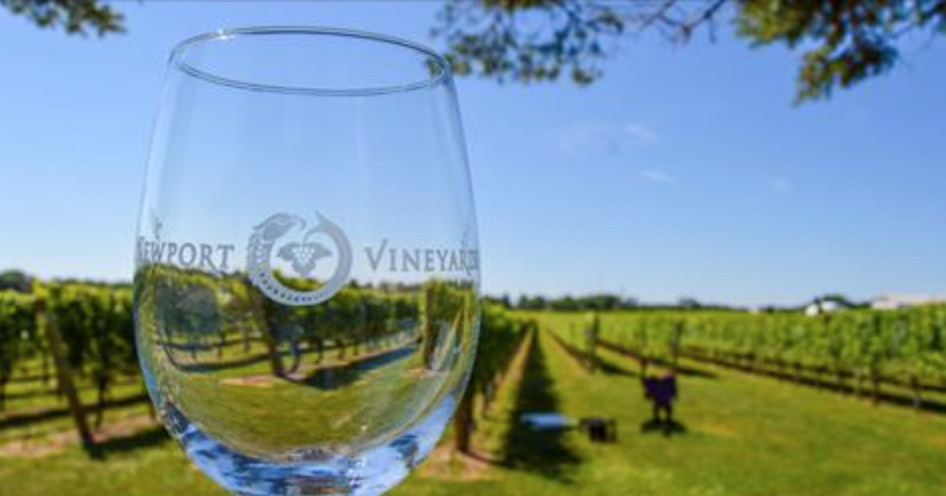 No matter what your weekends look like, it's always good to get away. Lucky for us New Englanders, the choices are as extensive as seafood dishes on the restaurants around here!
Who is Kotlarz Realty Group?
Kotlarz Realty Group is a team of real estate experts representing the best and brightest in the industry. Located in Bolton, MA, serving Bolton and the surrounding Metrowest Boston area, we provide extensive knowledge and a commitment to providing only the best and most timely information to their clients. Whether it is information on the communities we serve, the houses they sell, or anything in between, we are your go-to source for real estate industry insight and advice.
Are you starting your home search?
Looking to sell? Let us help!