In today's culture of "but first, a selfie", the phrase "a picture is worth a thousand words" rings truer than it ever has! As we surf the feeds of many a social media site, clicking (tapping?) on the images that intrigue us, we are reminded how powerful these captured moments in time can be.

So, while we could tell you in words all about Bolton and the surrounding towns' rural New England charm, picturesque rolling landscapes, or breathtaking views, it would be considerably more effective (and far more lovely) to show you instead. Below, we've curated some of our favorite Instagram posts that effectively capture the immense beauty of our beloved New England town! Because, when it all comes down to it, nothing beats those special moments created by the real people (and their IPhones) who are just as captivated by the area's beauty as we are.
1. @pml309 shared a gorgeous shot of this picturesque barn: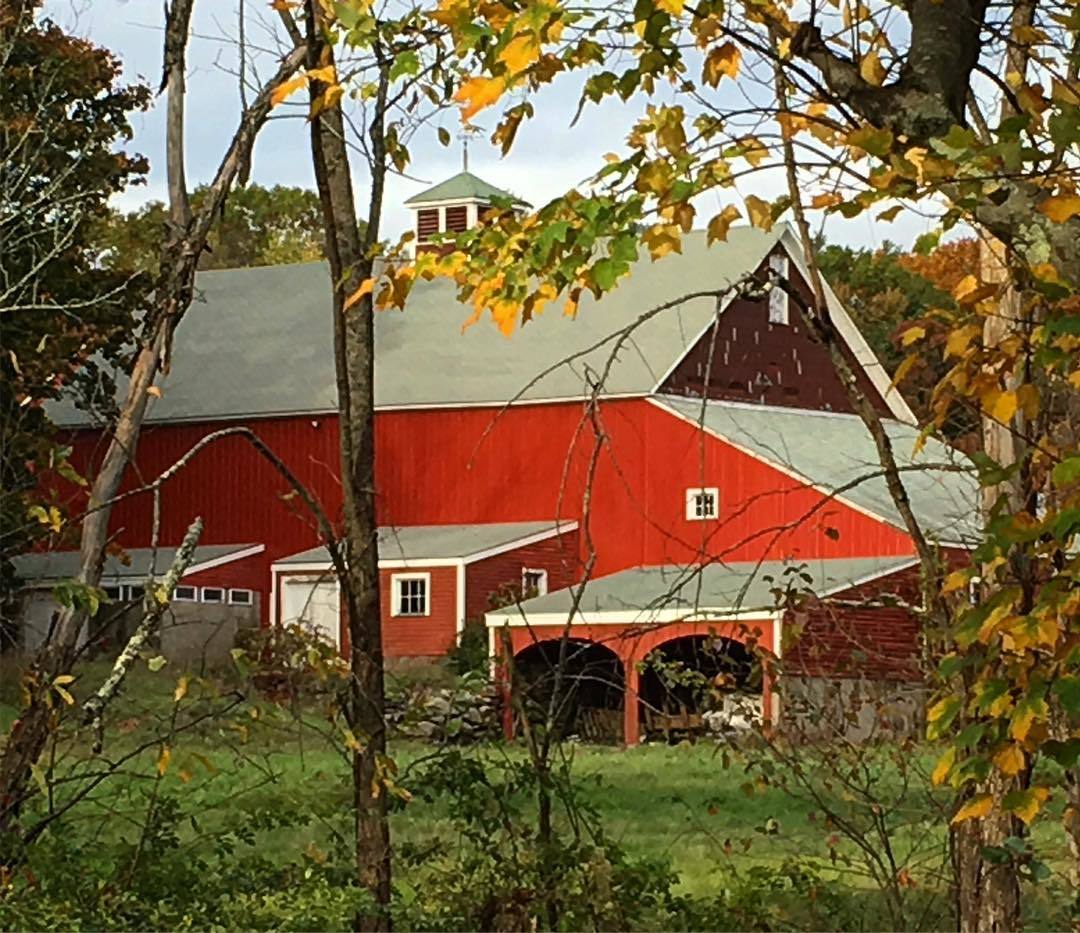 2. And this one: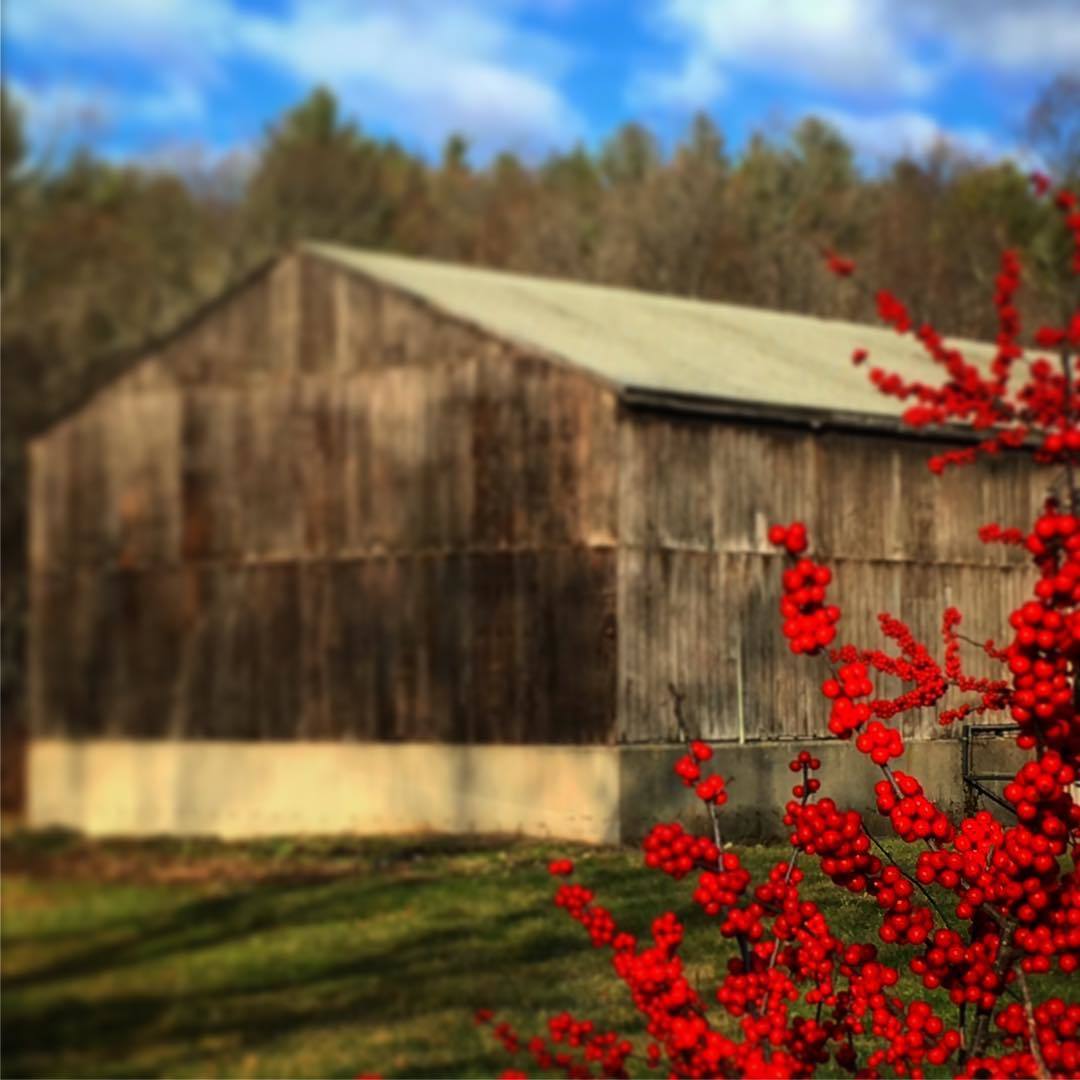 3. And because we all love a good New England barn photo, here is this one from @lavery90: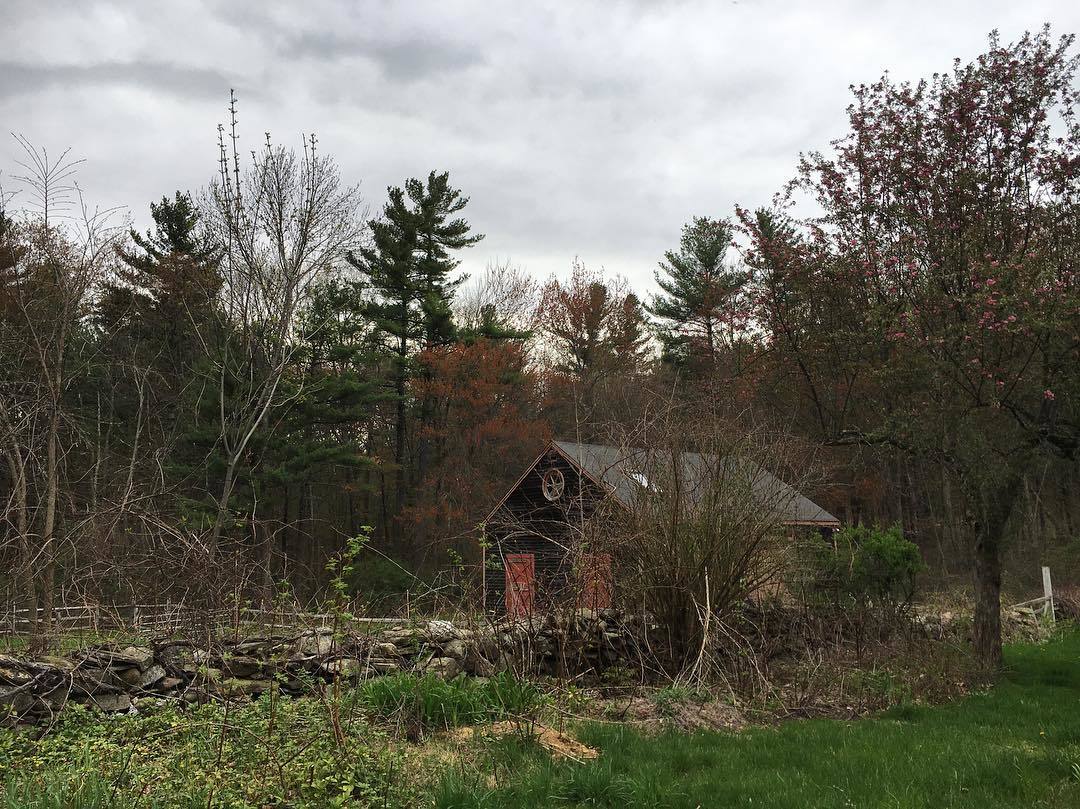 4. @jamob took a moment to capture this classic back road view to post: "Looks straight out of a John Denver song #takemehomecountryroad #apple #orchard #nikond3100 #fall"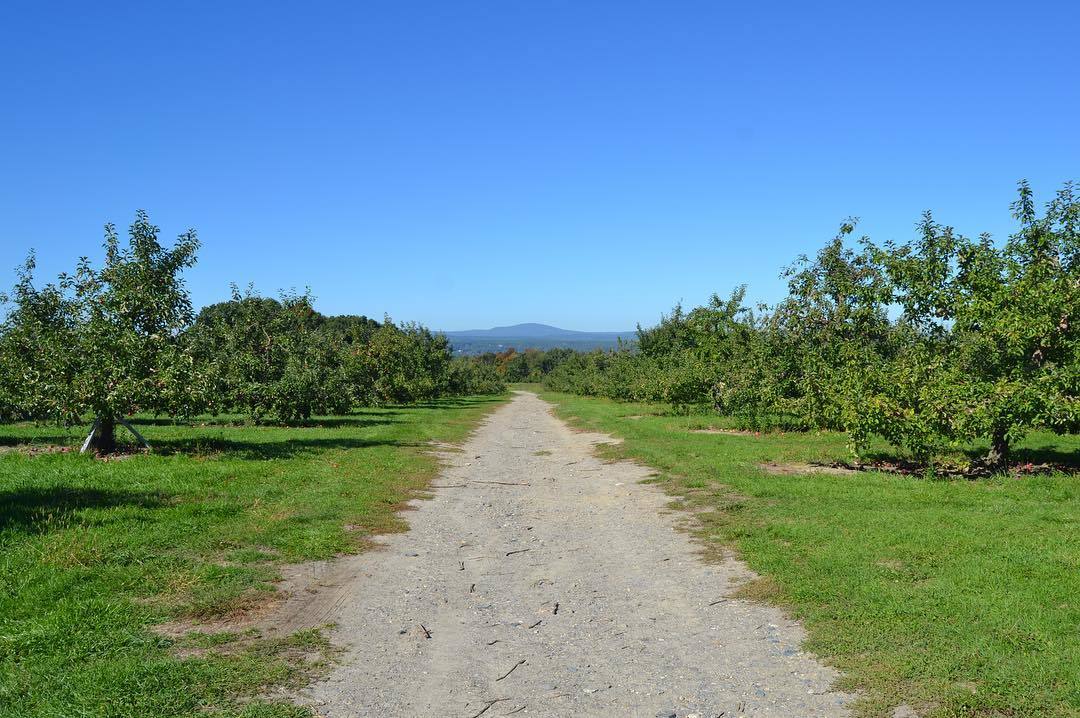 5. . @fitnspicy calls it like she sees it, saying: "I feel like this is Americana at its peak. Barn, flag, rural area. #travel #wanderlust #america" Couldn't have said it better ourselves.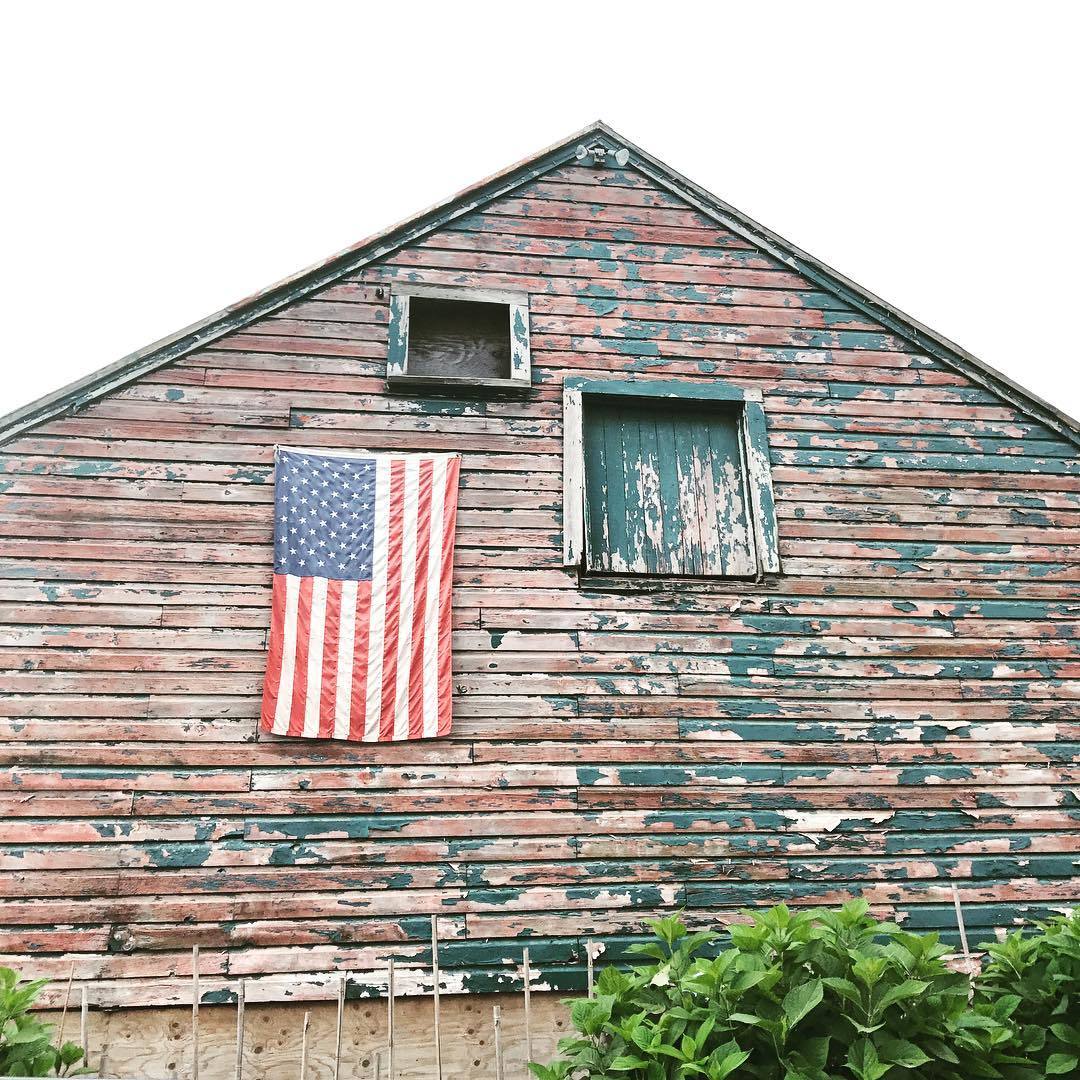 6. Even in winter, @mlmckee5 manages to make us feel warm and fuzzy with this winter wonderland shot.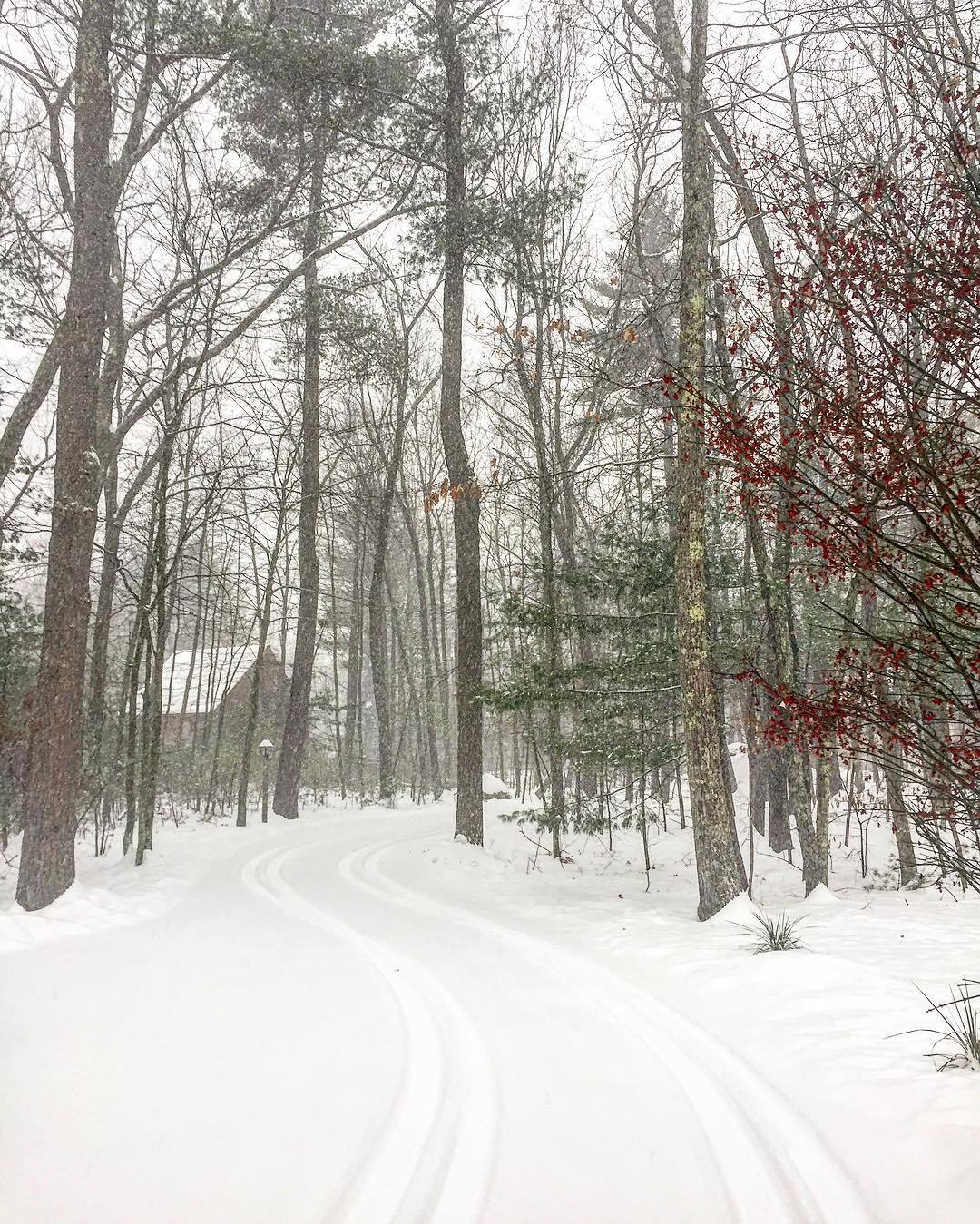 7. Who doesn't love an extra hour in the fall? Especially with views like this, which @socks4goths soaked in: "How I Spent My Extra Hour #fallback #autumn #setyourclocksback #newengland #reflections #walkingwithfriends #leaves #leaflove"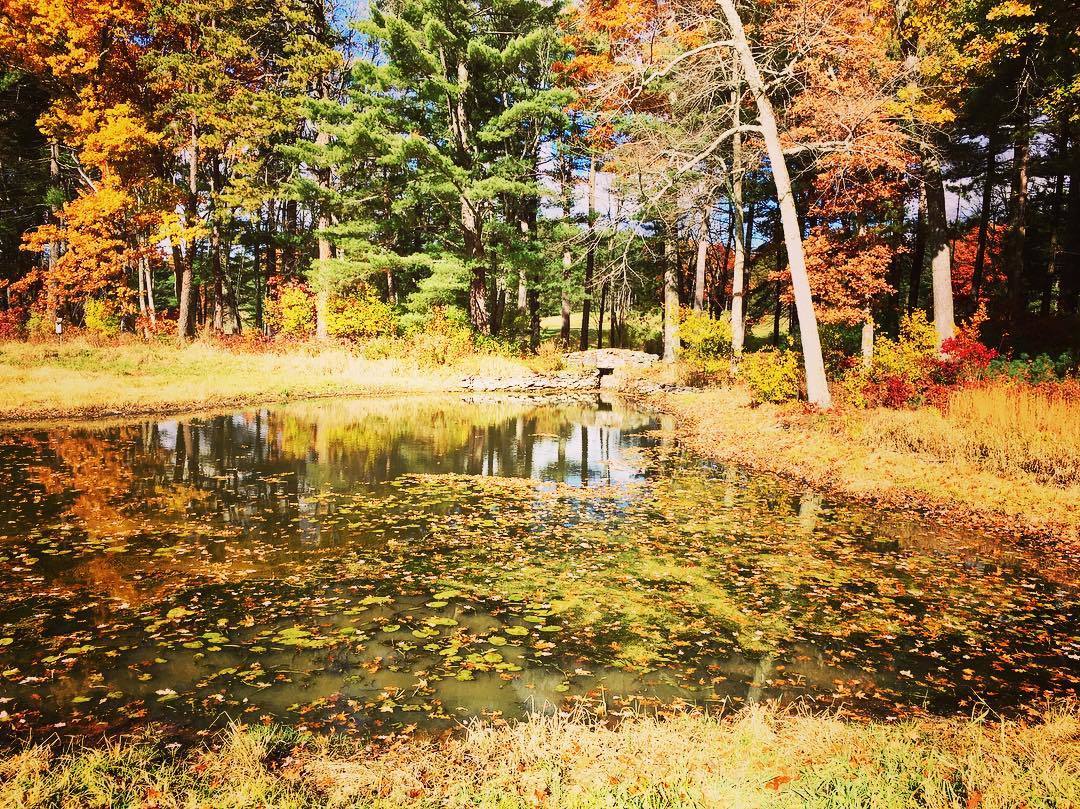 8. @arihoupt took a moment during a visit to Bolton staple, Nashoba Valley Winery, to post: "Perfect day for drinking wine (and eating ice cream) with friends"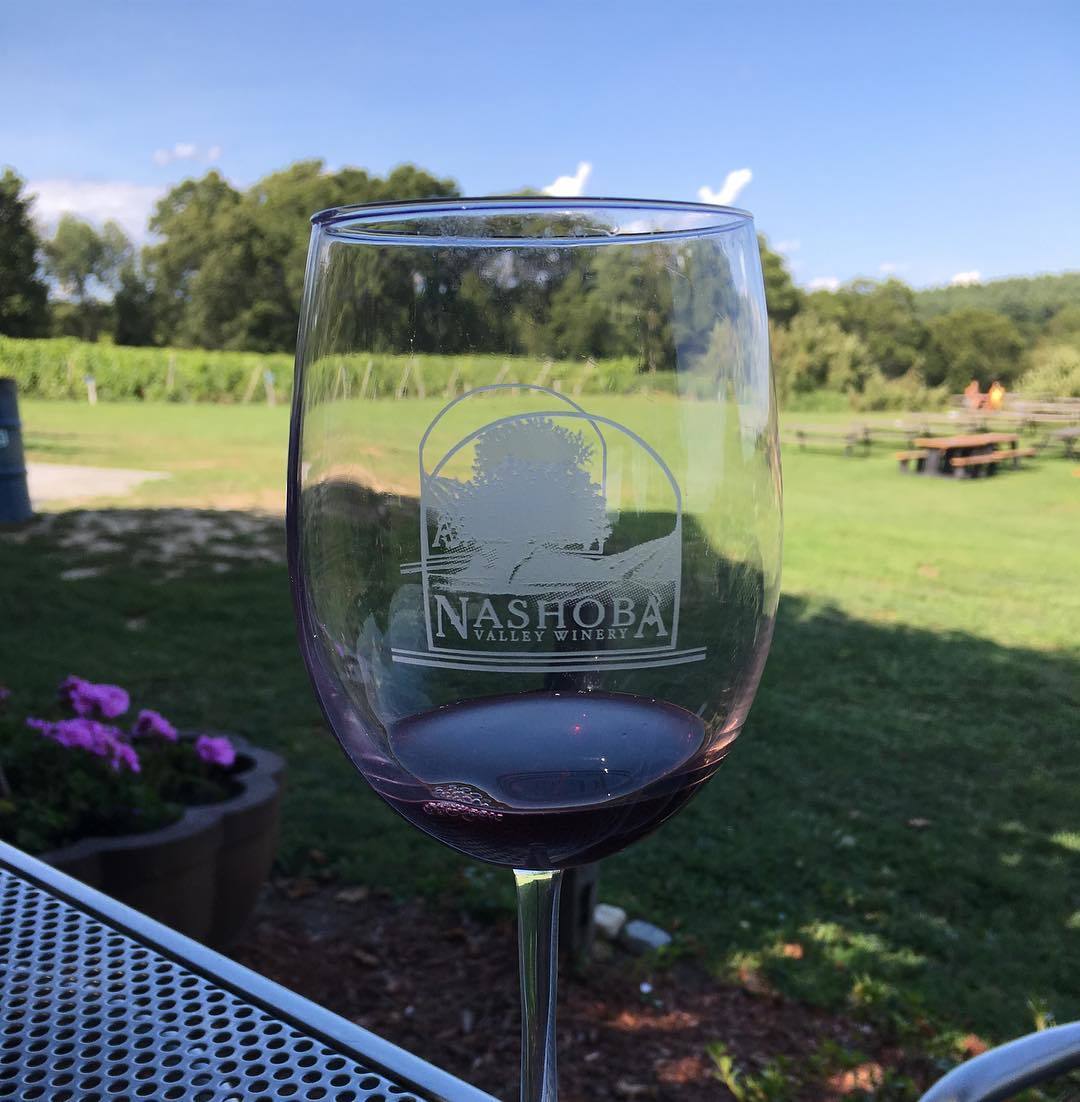 9. @amyconlin documented this typical fall Bolton scene of a barn, cows, and fiery foliage saying: "Picked pumpkins and went wine tasting today"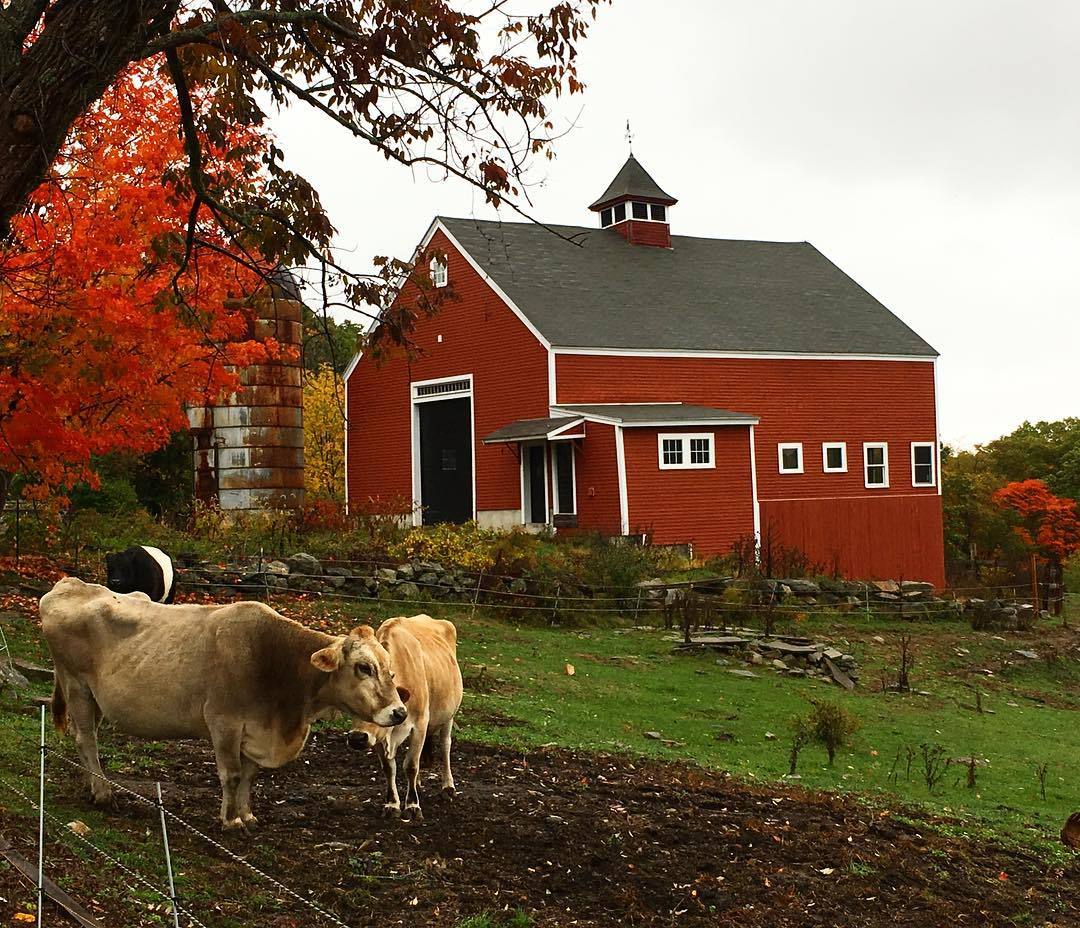 Did you know the there are nearly a dozen pumpkin patches in and around Bolton? Local (and not so local!) residents have been hand selecting October's most famous gourd in this neck of the woods for years!
10. jillay23 knows how to take advantage of the amazing views that can be seen in Bolton, saying, "Cloudy days aren't all too bad". We'd have to agree.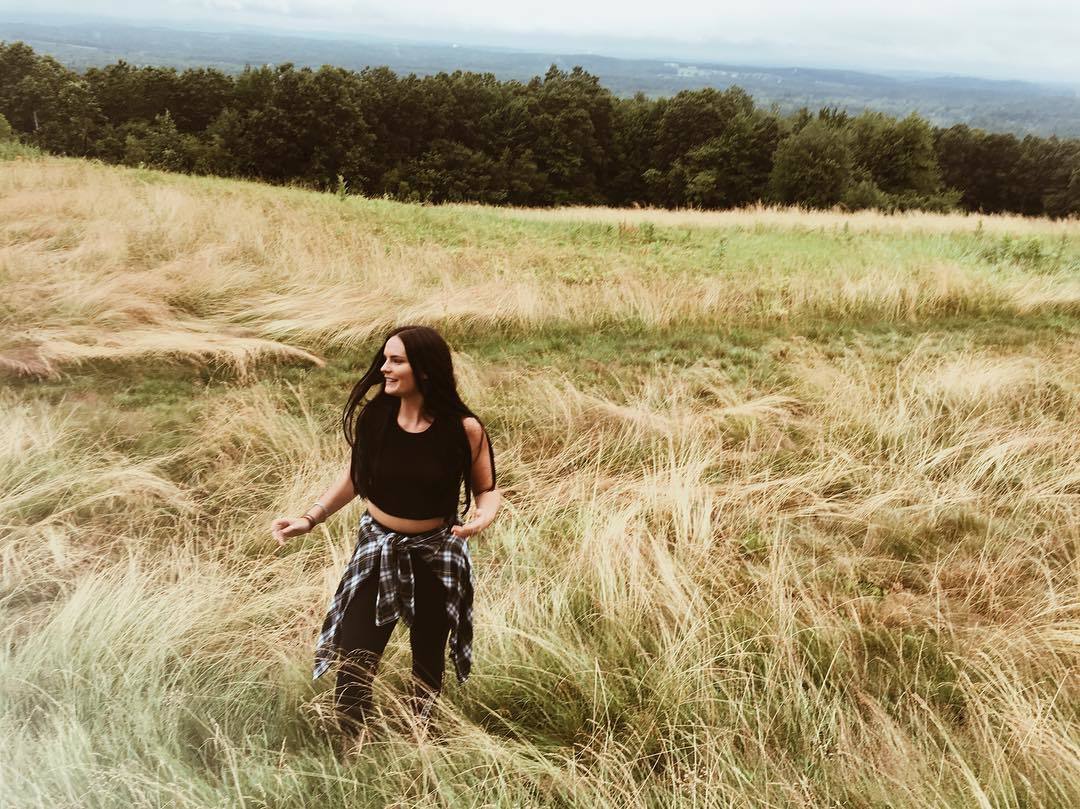 11. Rainbows are even lovelier when they come as an early morning greeting. @jamob says, "My early mornings never disappoint #rainbow #appleorchard #sunrise #farm #lightroom #fall #morning #colorful"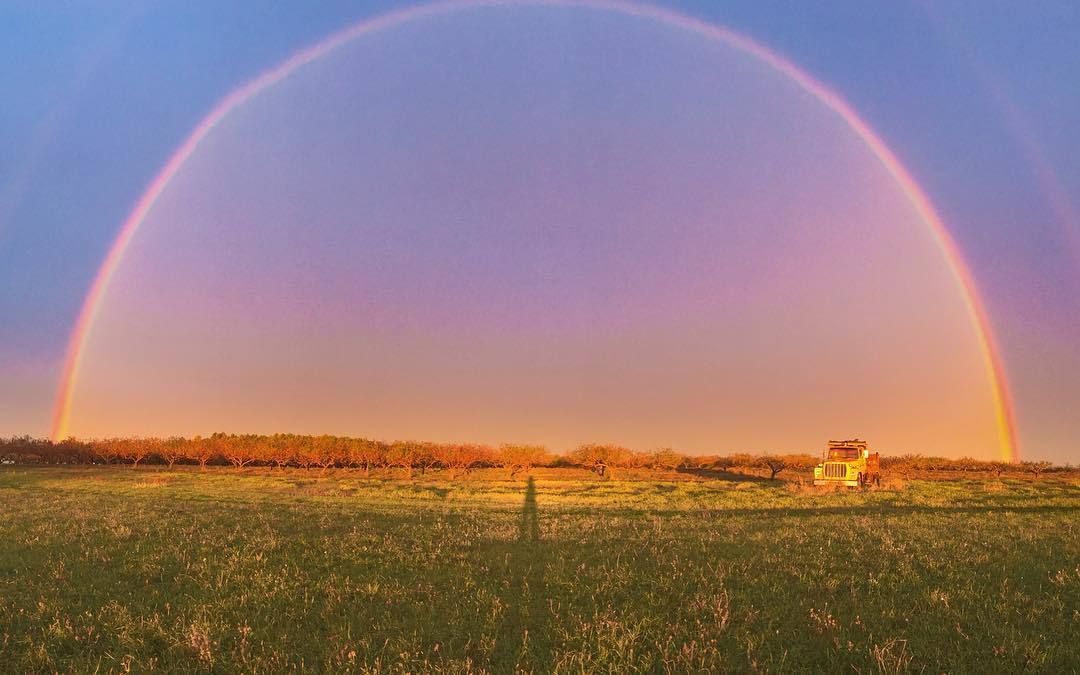 12. @ft35051 echoed everyone's age-old love for the fading New England sky with the simple hashtags: "#sunsets #sundown", and the simplicity of that caption reminds us that it's the simple things in life that matter.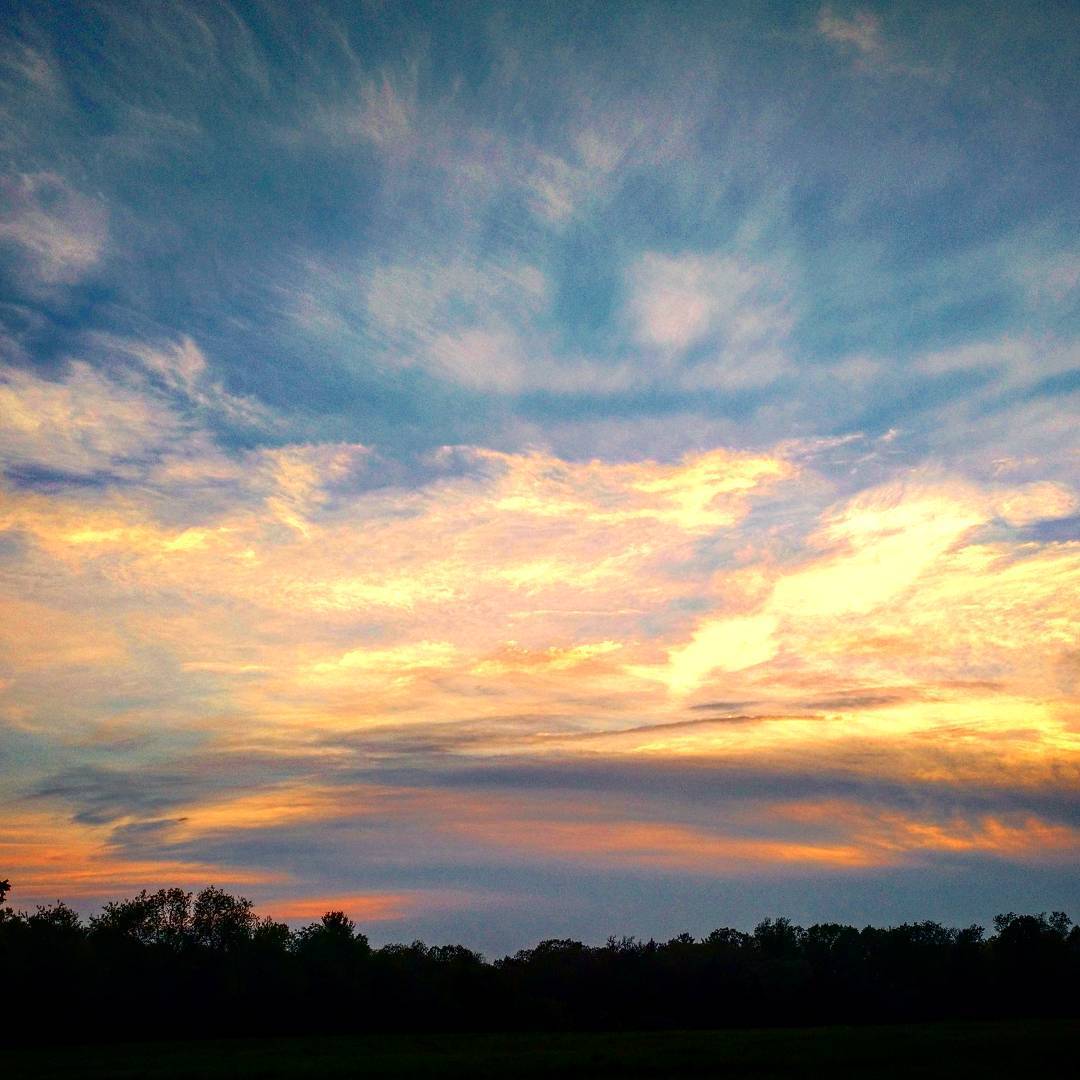 13. This shot from @alanschererphotographer proves that even in black and white, the countryside is breath taking.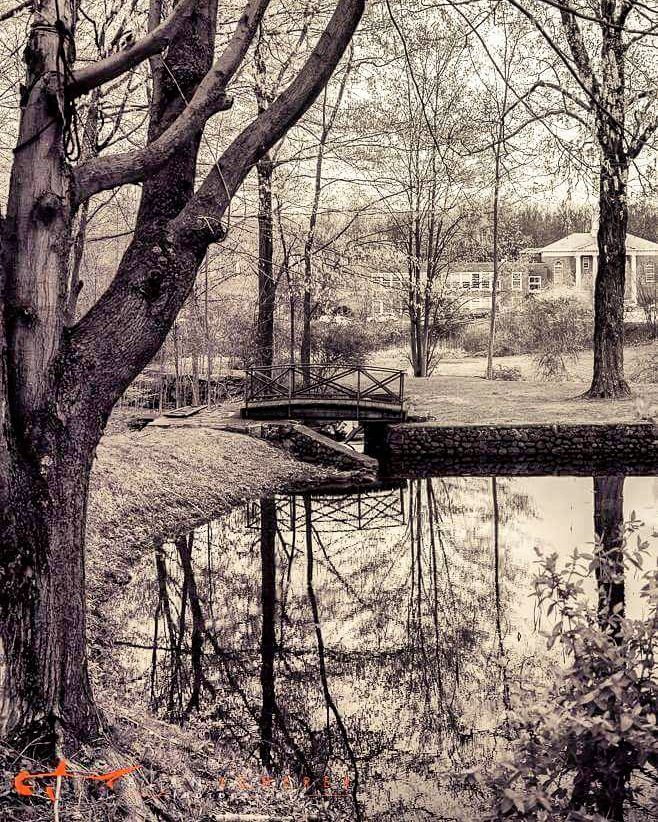 14. Even though @rachelamelillo deems this snowy day an April Fool's joke, saying "April snow. . . . #nature #woods #rural #massachusetts #snow #april #aprilfools", there's no fooling about the serenity of this shot!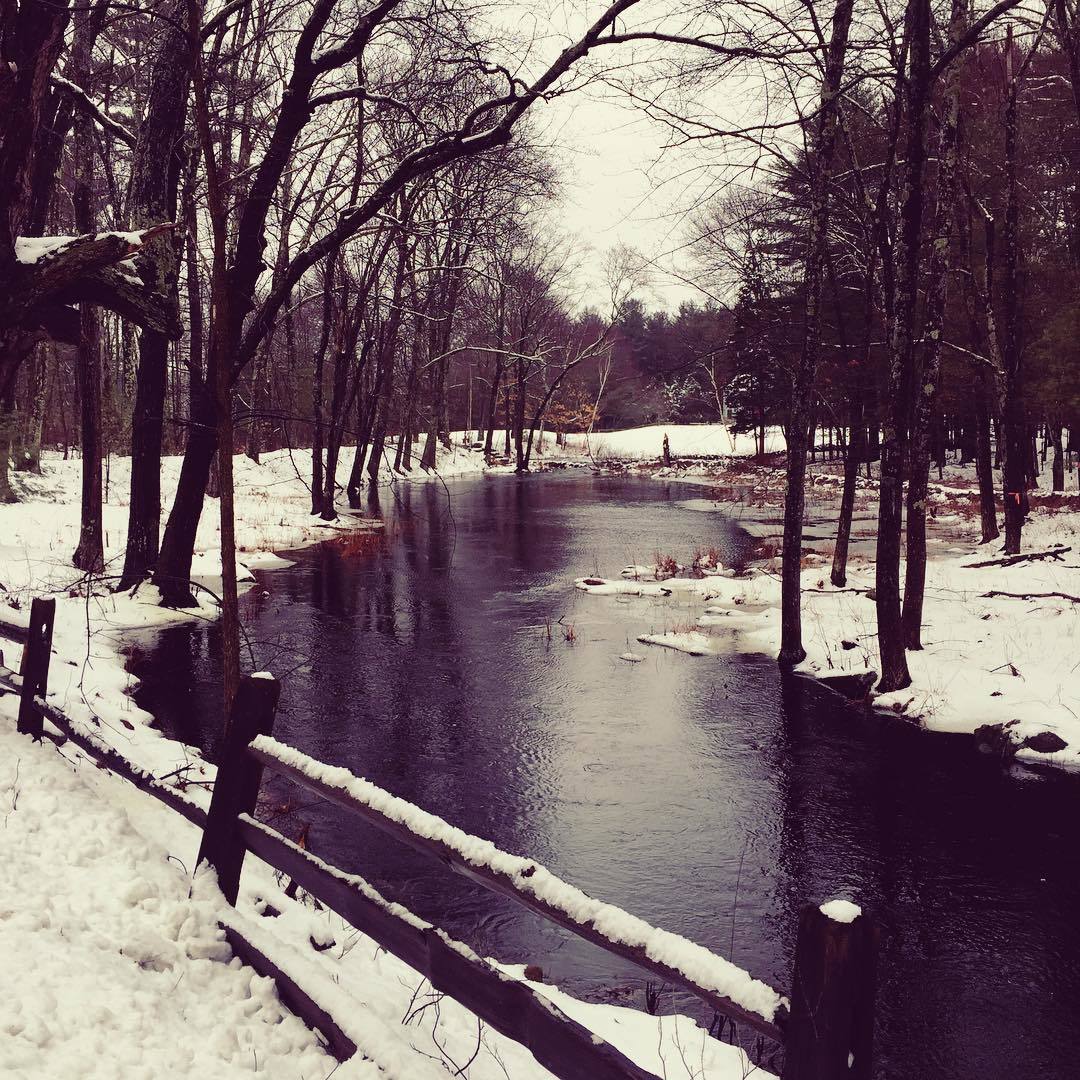 15. And last but not least…we're on Instagram! On our official @kotlarzrealtygroup page, we showcase our listings, give community updates, introduce new blogs, and (of course) share beautiful shots of the amazing place we live in.
Who is Kotlarz Realty Group?

Kotlarz Realty Group is a team of real estate experts representing the best and brightest in the industry. Located in Bolton, MA, serving Bolton and the surrounding Metrowest Boston area, we provide extensive knowledge and a commitment to providing only the best and most timely information to their clients. Whether it is information on the communities we serve, the houses they sell, or anything in between, we are your go-to source for real estate industry insight and advice.
Are you starting your home search?
Looking to sell? Let us help!