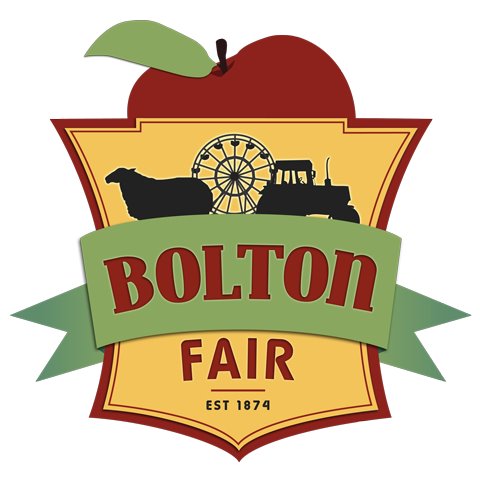 August 11th - 13th The Bolton Fair will be open for three full, fun-filled days!
Friday: 9:00 am - 9:00 pm (Midway: Noon - 10pm)
Saturday: 9:00 am - 9:00 pm (Midway: Noon - 10pm)
Sunday: 9:00 am - 6:00 pm (Midway: Noon - 9pm)
Come on out and join us for the 135th Annual Bolton Fair this weekend!
The Bolton Fair is a celebration of our heritage, culture and community, as well as good wholesome family fun, great entertainment, friendly competition and educational experiences for the whole family! The Fair is where friends, agriculture, education and creativity unite.
Returning for 2017 to the motorsports arena includes Demolition Derby events on BOTH Friday and Saturday evenings. Monster Truck shows will also take place daily on both Saturday and Sunday! Don't miss the Paul Bunyan Lumberjack Show, hilarious Racing Pigs and Racing Hot Dogs, Kids County area plus so much more.
Click on the link below for more information and to print out your $5 off ride coupon!
You won't want to miss this year's Bolton Fair!
Who is Kotlarz Realty Group?

Your Bolton Area Experts: Kotlarz Realty Group is a team of real estate experts representing the best and brightest in the industry. Located in Bolton, MA, serving Bolton and the surrounding Metrowest Boston area, we provide extensive knowledge and a commitment to providing only the best and most timely information to their clients. Whether it is information on the communities we serve, the houses they sell, or anything in between, we are your go-to source for Bolton real estate industry insight and advice.
Are you starting your home search?
Looking to sell? Let us help!