Events for September 18th - September 24th
September 23rd at 12pm, Phantom Gourmet Food Festival, Waltham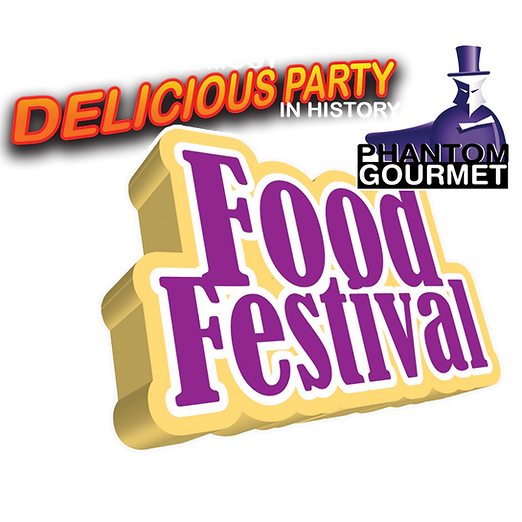 September 23rd at 10am-3pm, Spirit of Shrewsbury Fall Festival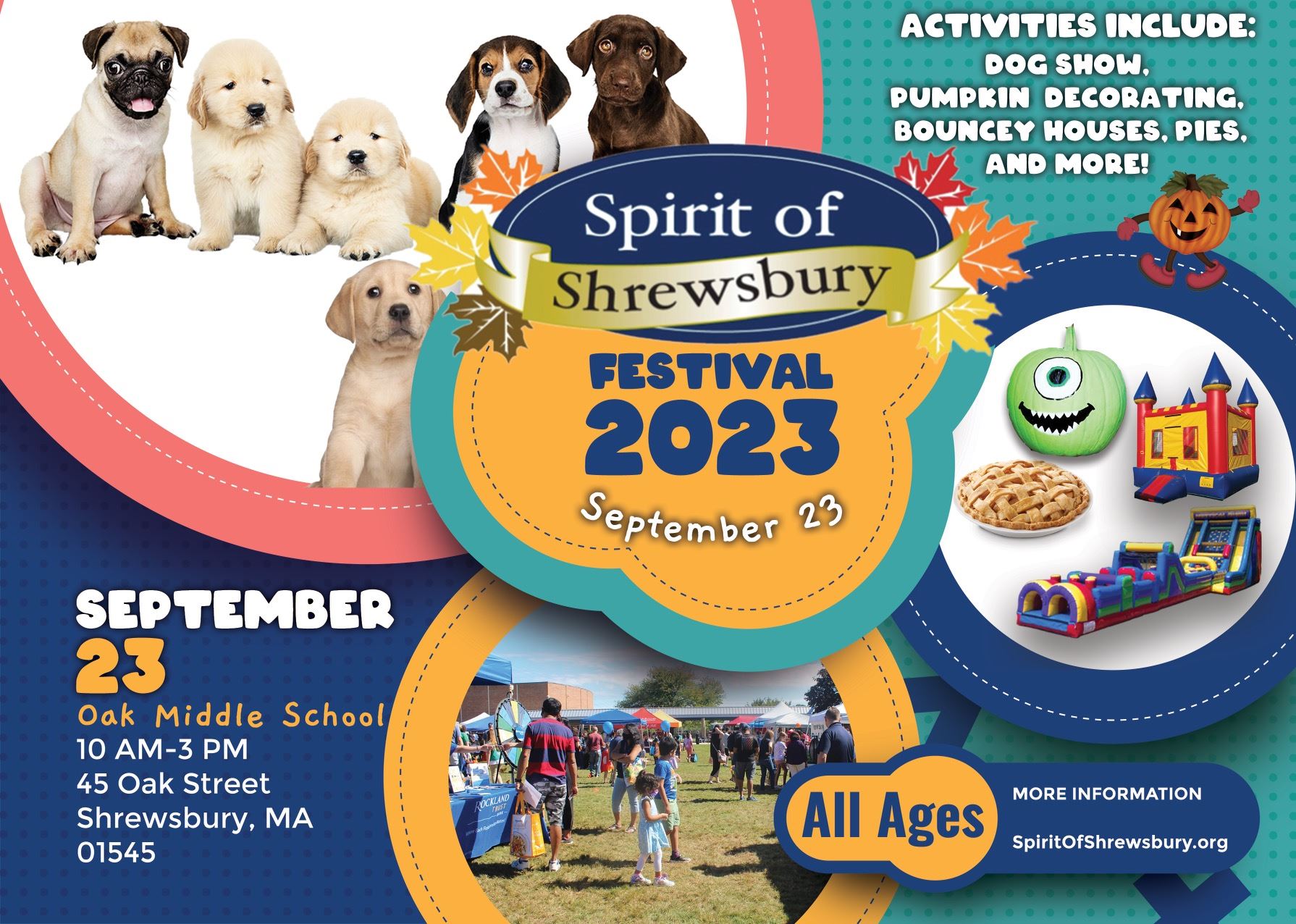 September 23rd at 1pm-5pm, West Concord PorchFest

September 23rd at 9am-5pm, 30th Annual Johnny Appleseed Festival, Leominster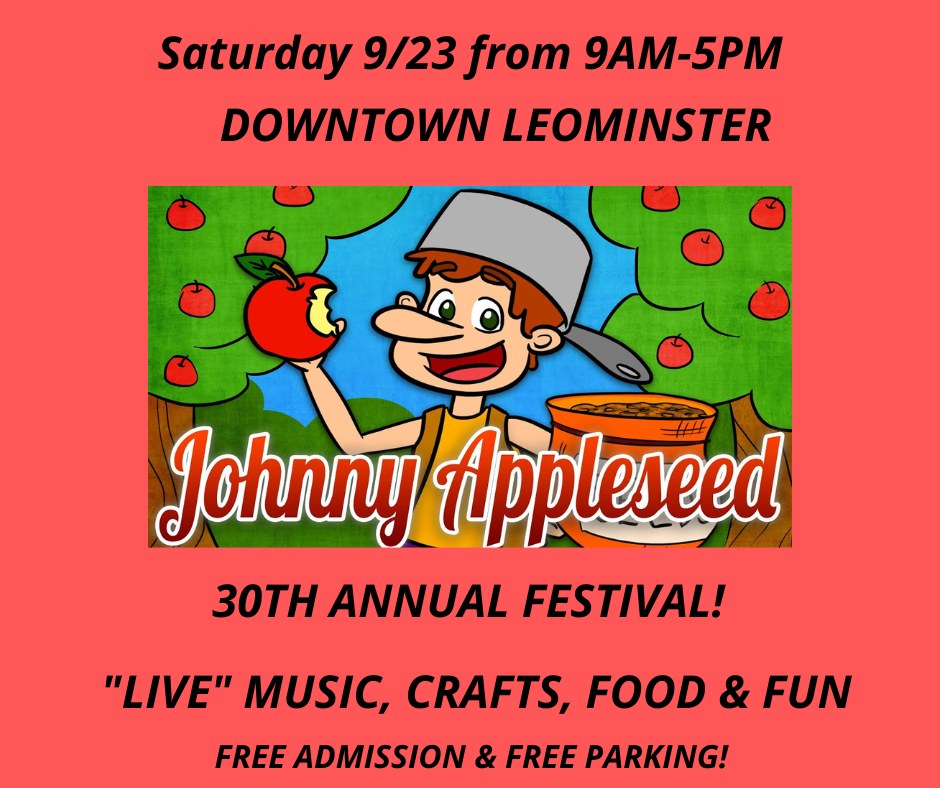 September 23rd and 24th, 2023 Fruitlands Craft Festival, Fruitlands Museum, Harvard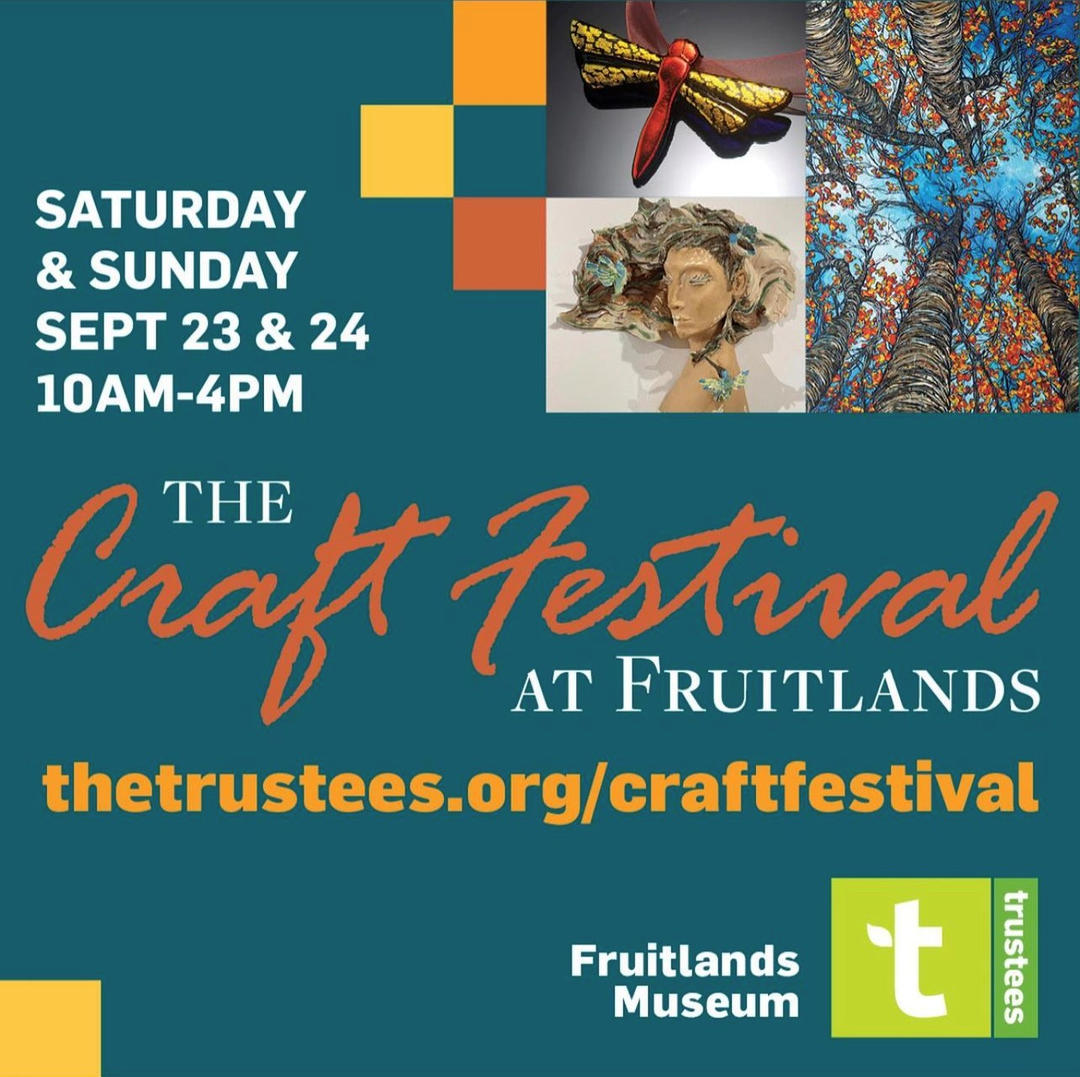 September 24th, Westfest 2023 at the Stony Brook Middle School, Westford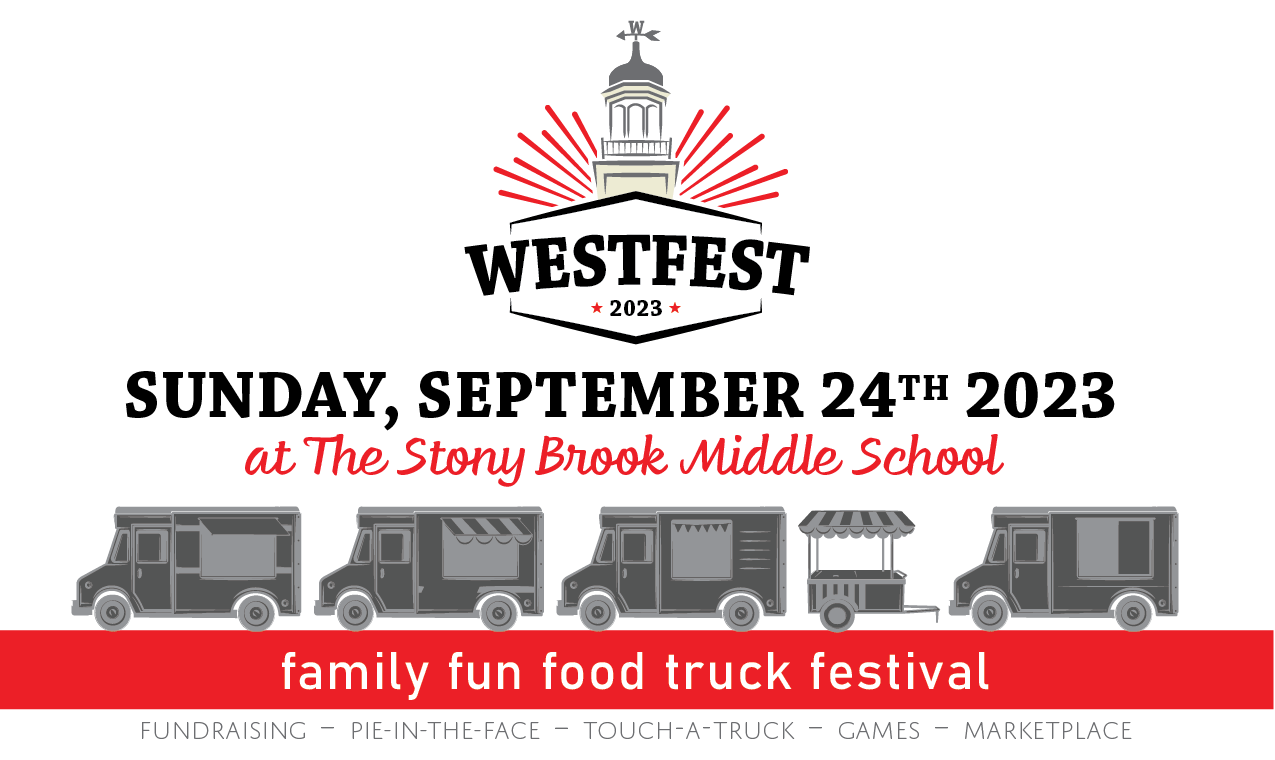 Events for September 11th - September 17th

September 16th at 12-10pm, Oktoberfest 2023 at Sterling Street Brewery, Clinton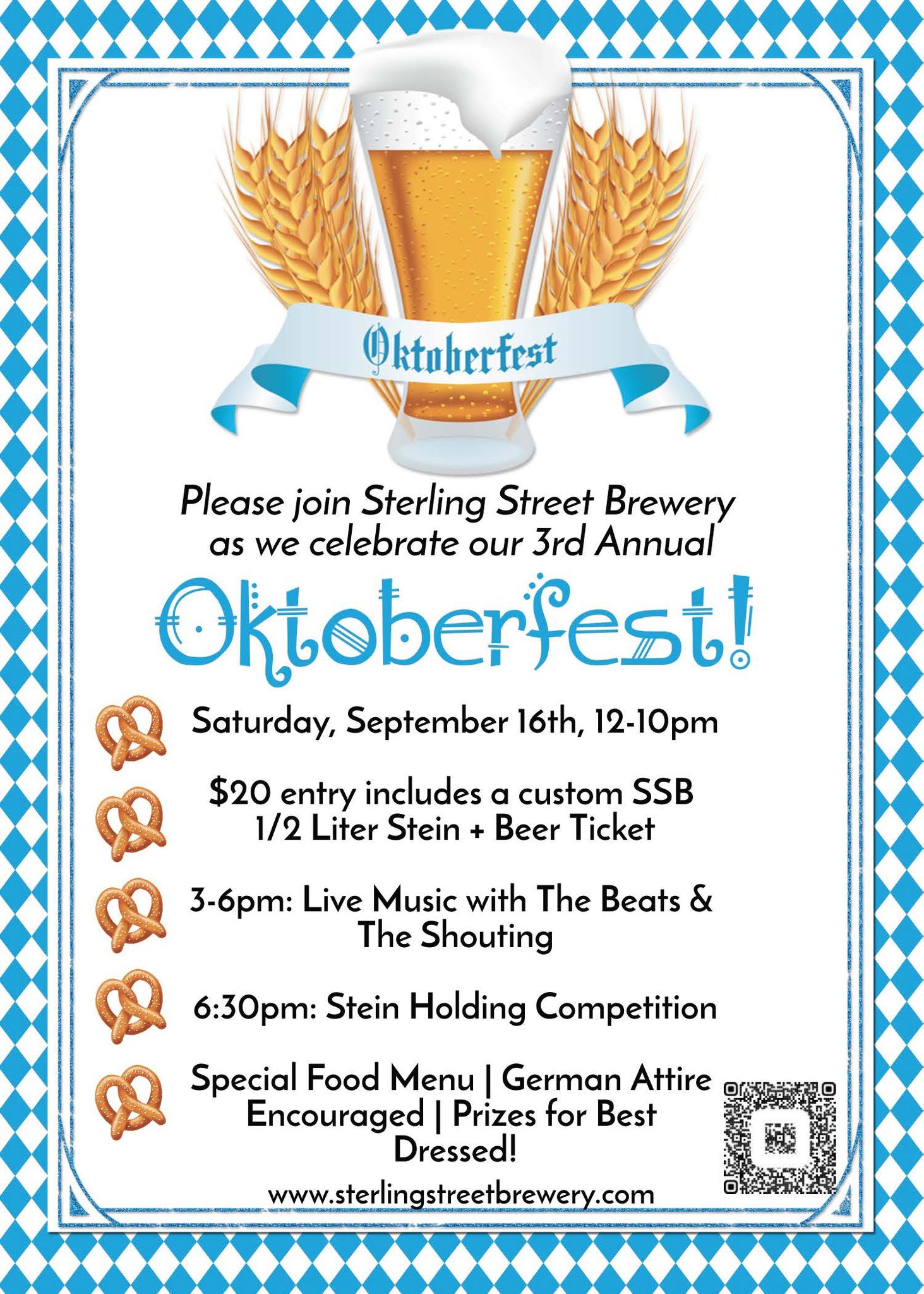 September 16th at 10am-2pm, Backyard Bolton, Bolton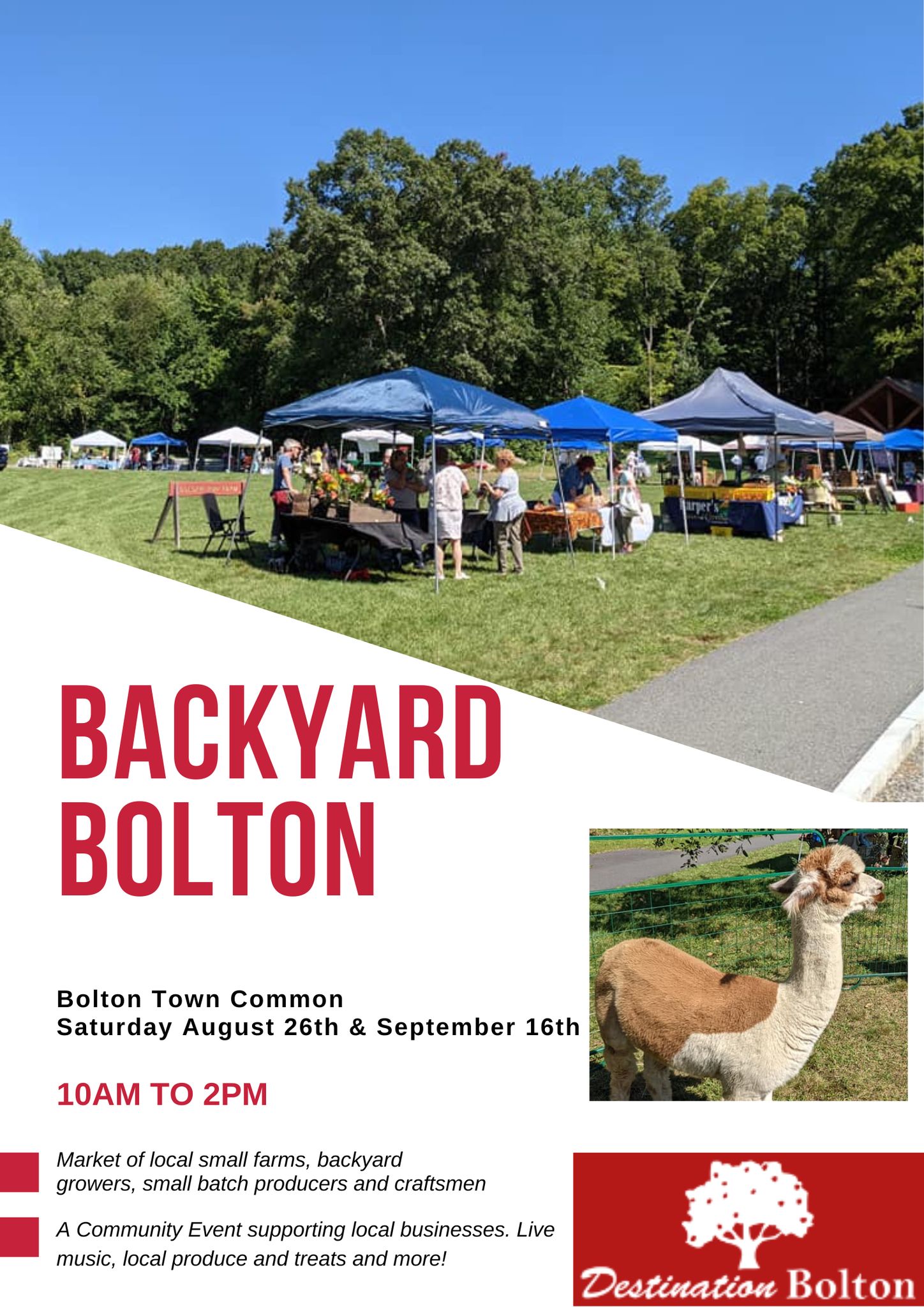 September 16th at 10am-2pm, Family Farm Day at Verrill Farm, Concord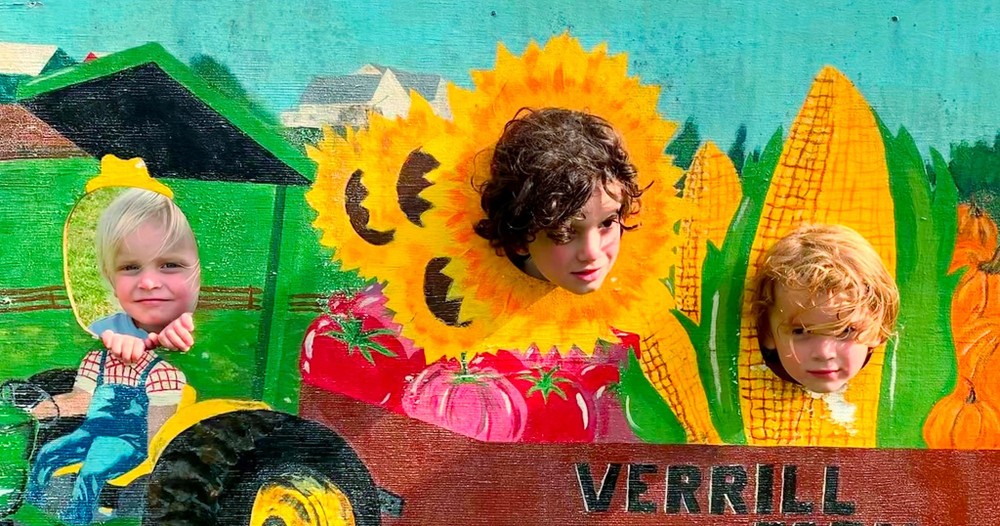 September 16th at 11am-4pm, Fall Fest at the Candy Mansion, Shrewsbury (Rain date: Sept. 17th)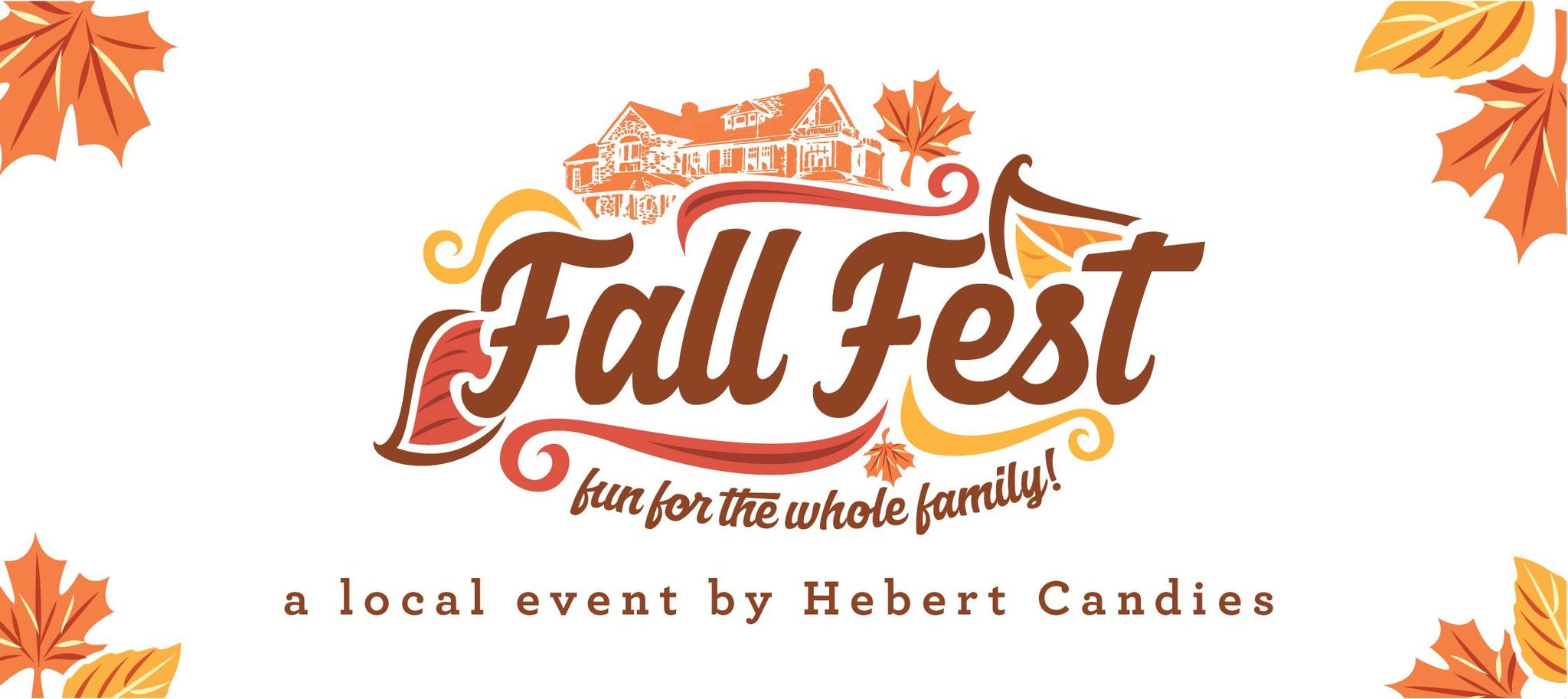 September 17th at 11am-5pm, Boston Local Food Festival, The Rose Kennedy Greenway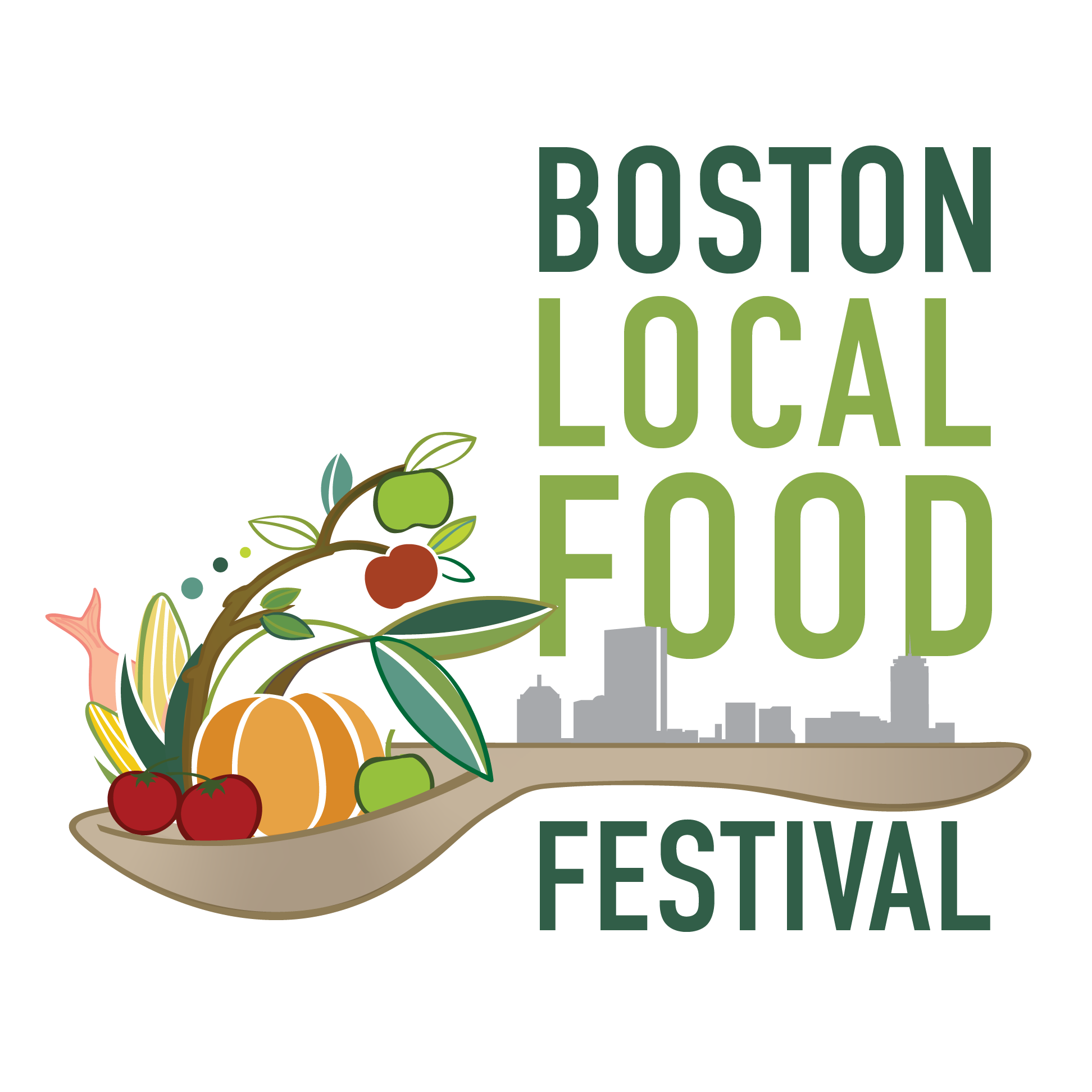 Events for September 5th - September 10th
September 7th at 7pm-8pm, Mass Save Seminar, Bolton Bean, Bolton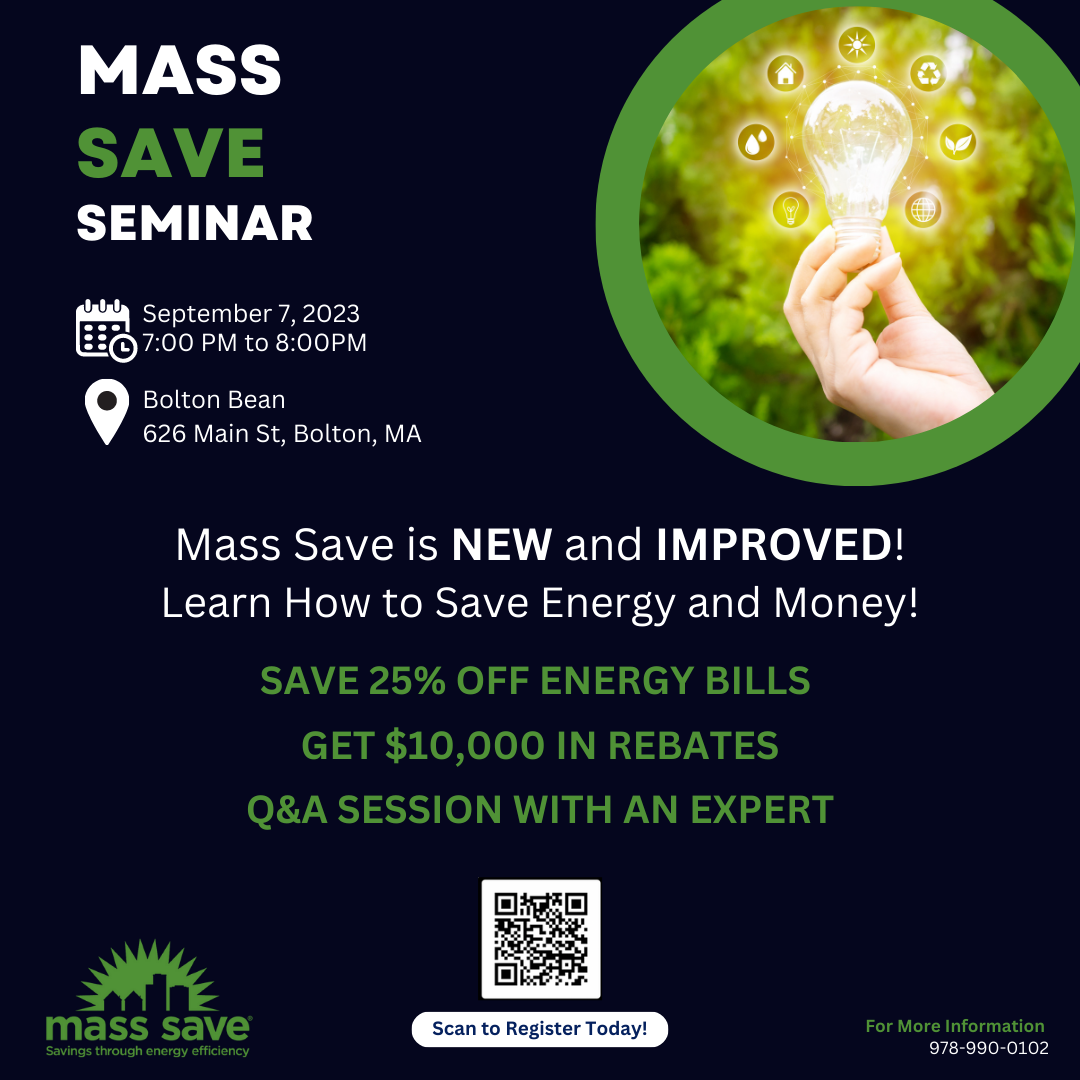 September 8th-10th, The Sterling Fair, Sterling

September 9th-10th, 20th Annual Boston Arts Festival, Christopher Columbus Waterfront Park, Boston


September 10th at 11am-5pm, Marlborough Food Truck & Arts Festival


September 10th at 11am-6pm, Boston Seafood Festival


Events for Labor Day Weekend!
September 1st-3rd, Sts. Anargyroi Church's Greek Festival, Marlborough

September 2nd-4th, Fall Harvest Festival at Kimball Farms, Lancaster

September 3rd, 3rd Annual Labor Day Block Party, Boston

September 4th, Marlborough Labor Day Parade, The Largest & Most Prestigious Labor Day Parade in New England


Events for the Week of August 21st - August 27th
August 24-27th, 104th Annual Saint Anthony's Feast, North End, Boston


August 25th at 6-9pm, Open Mic Night at the Harvard General Store, Harvard


August 25th at 3-7pm, Country Fest, Ayer


August 25th-26th, Boston Jazz Fest, Seaport District, Boston


August 10am-12pm, Backyard Bolton Farmer's Market, Bolton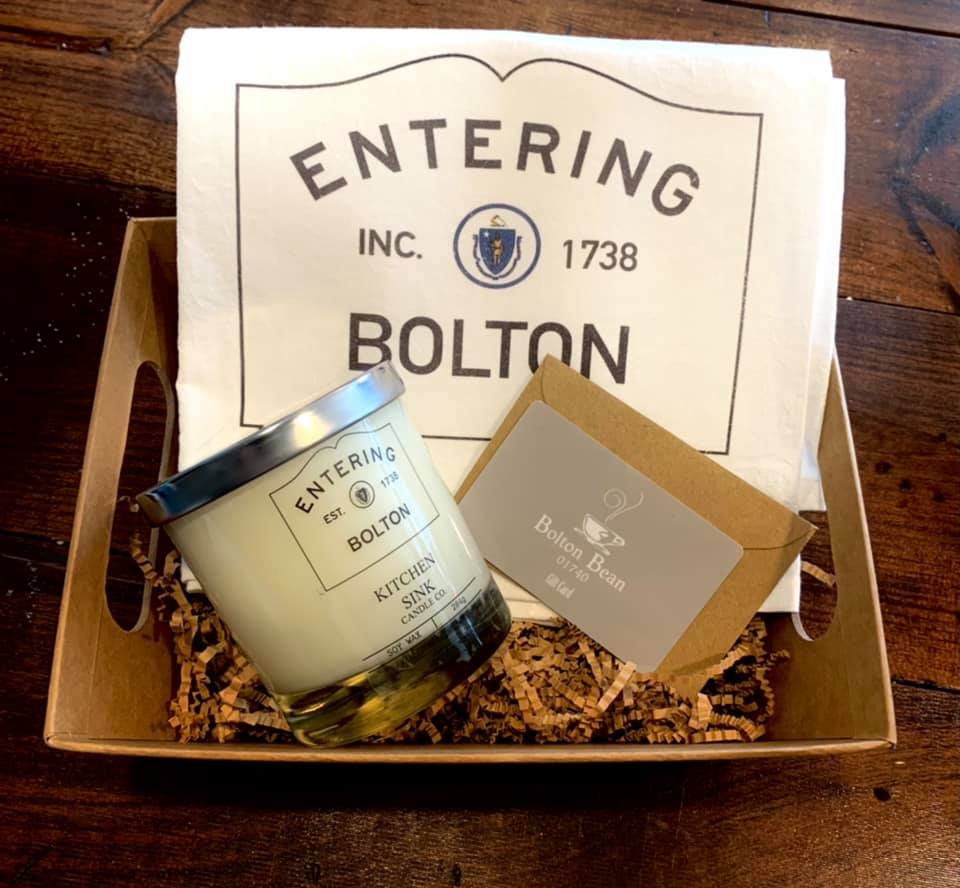 August 26th at 12pm-8pm, Polish Fest, Worcester


August 26th at 11am-5pm, SummerFest at Wachusett Mountain


Events for the Week of August 14th - August 20th
August 17th-20th, The 113th Annual Celebration of the Fisherman's Feast, North End, Boston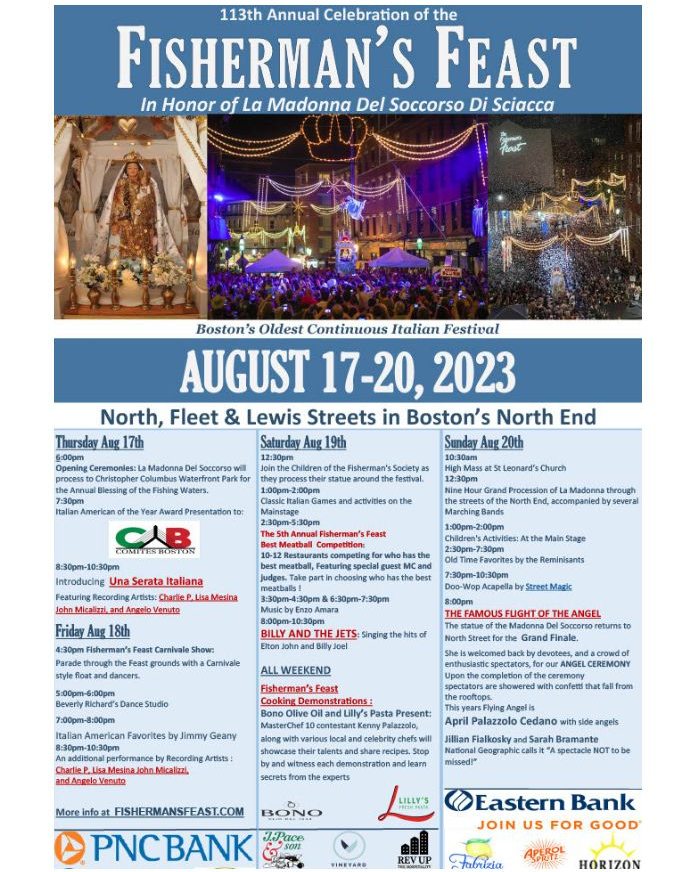 August 19th from 11am-9pm, CENTRO'S 31st Annual Worcester Latin American Festival, Worcester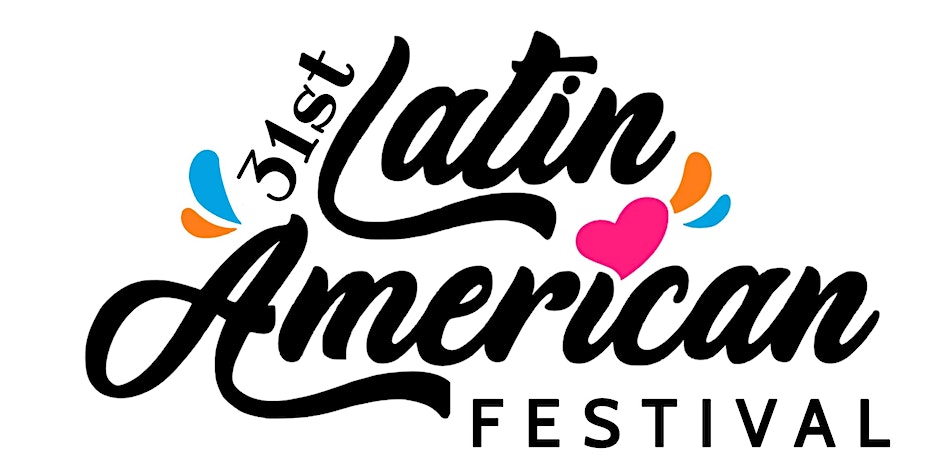 August 19th from 11am-4pm, Hanson's Farm's Summer Festival, Framingham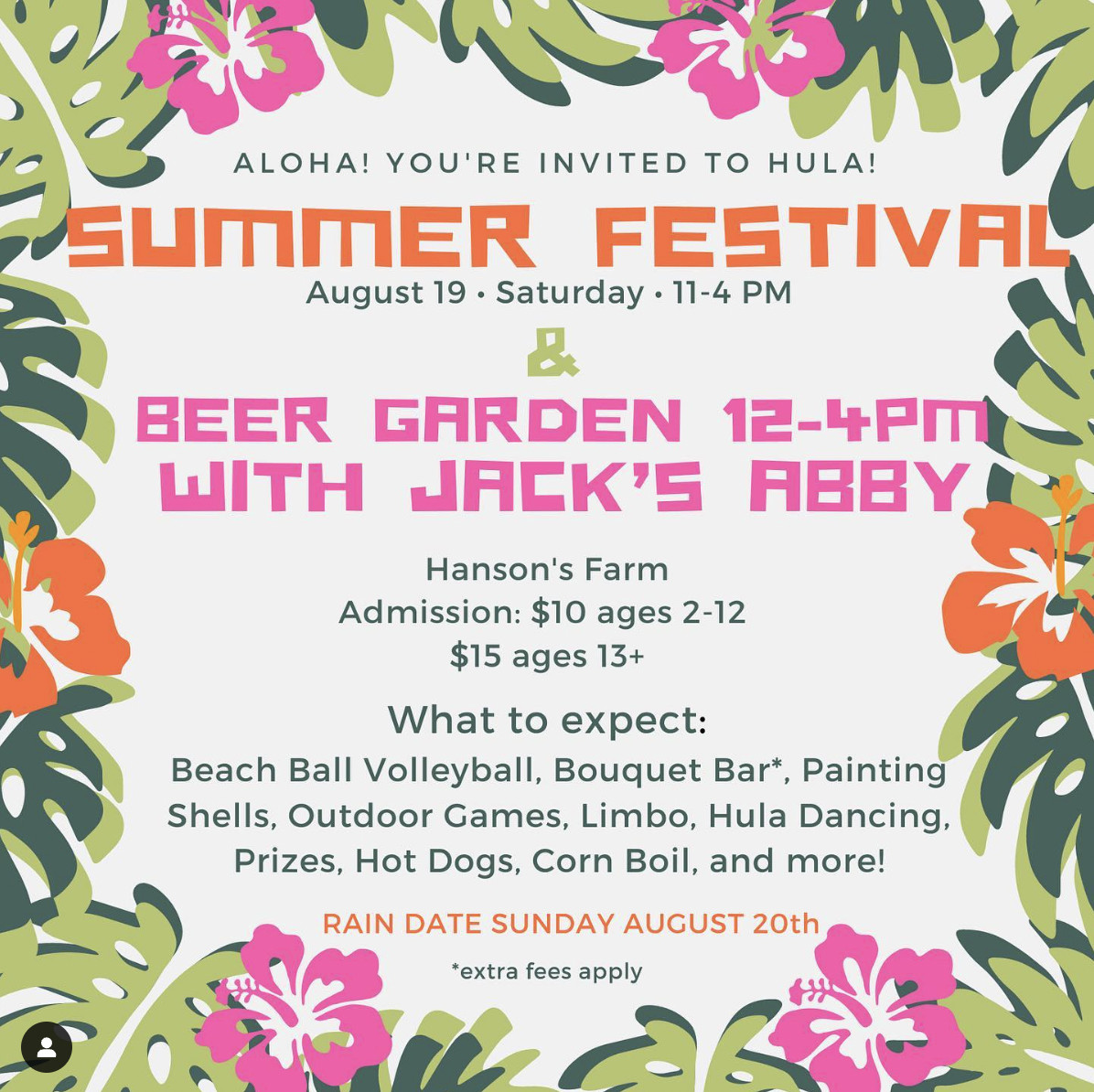 August 19th at 10am, Corn & Tomato Festival at Verrill Farm, Concord


August 19th-20th, 42nd Annual Gloucester Waterfront Festival, Gloucester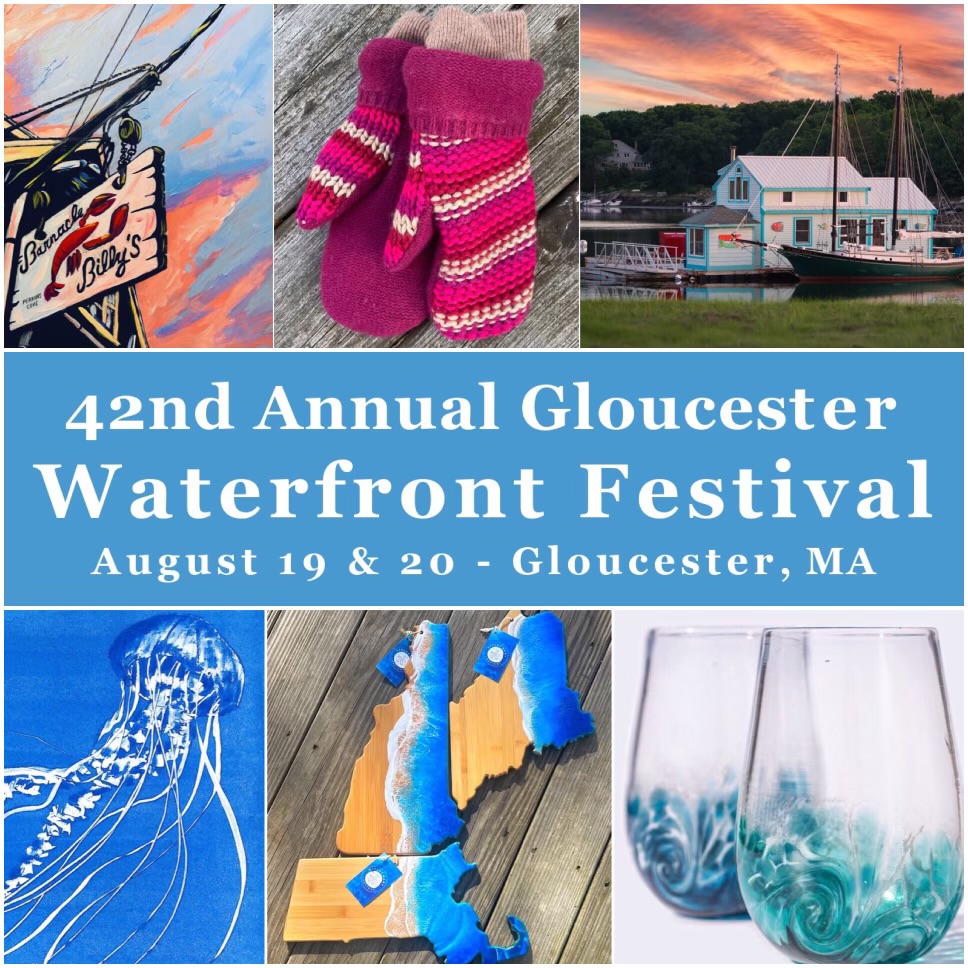 Events for the Week of August 7th - August 13th
August 8th at 5:30pm-8:30pm, Summerfest 2023, Acton

August 11th-13th, The Bolton Fair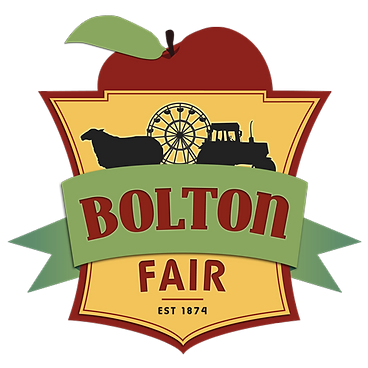 August 12th at 12pm-4pm, 16th Annual Barbara J. Walker Butterfly Festival, Mass Audubon, Lincoln

August 12th at 11am-5pm, 4th Annual Summer Food Truck Fest, Wachusett Mountain


August 12th at 4:30pm-8:30pm, 21+ Country Hoedown at Davis Farmlands, Sterling

August 12th & 13th, The American Heritage Museum: Centuries of the Soldier, Hudson


August 13th & 14th, Tax Free Weekend in Massachusetts!


Events for the Week of July 31st - August 6th
August 1st at 10am, A Perpetual Invitation: 150 Years of Art at the Concord Free Public Library


August 1st at 6pm-9pm, Taste of Eastie 2023 at The Tall Ship, Boston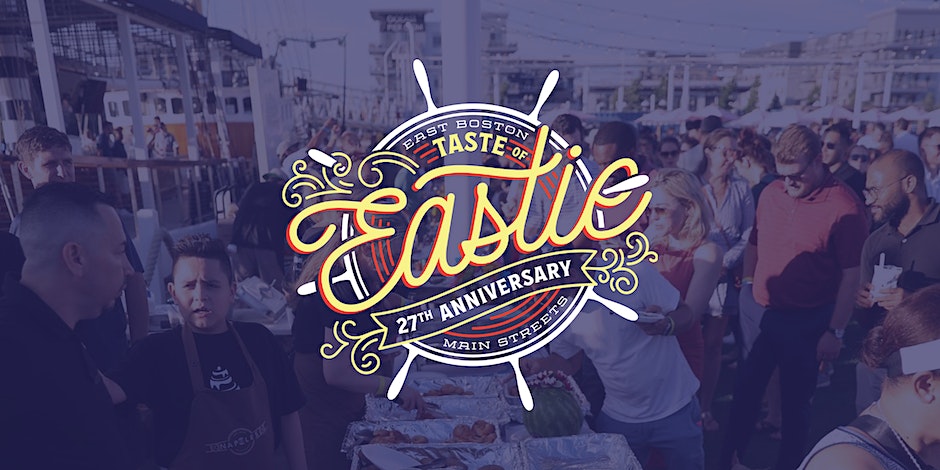 August 4th at 8am-3pm, 2023 Charity Golf Classic (Supporting Heart of New England Council) at Juniper Hill Golf Course, Northborough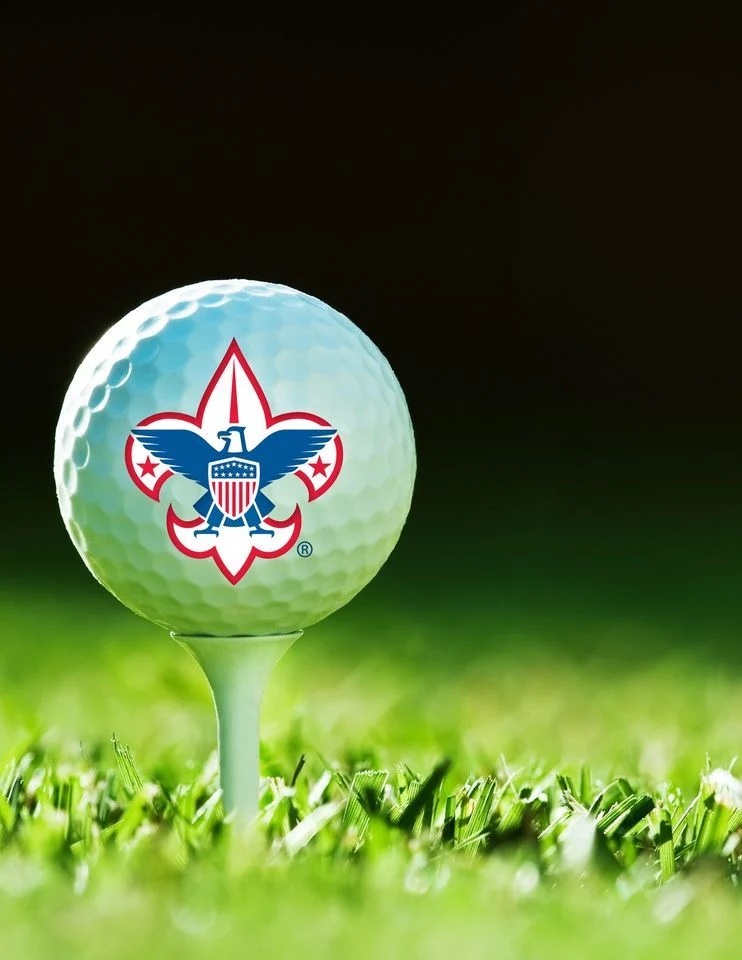 August 4th-October 29th at 6pm-10:30pm, Boston Lights: A Lantern Experience at Franklin Park Zoo, Boston

August 4th at 5pm, Punch-Out at Polar Park, Worcester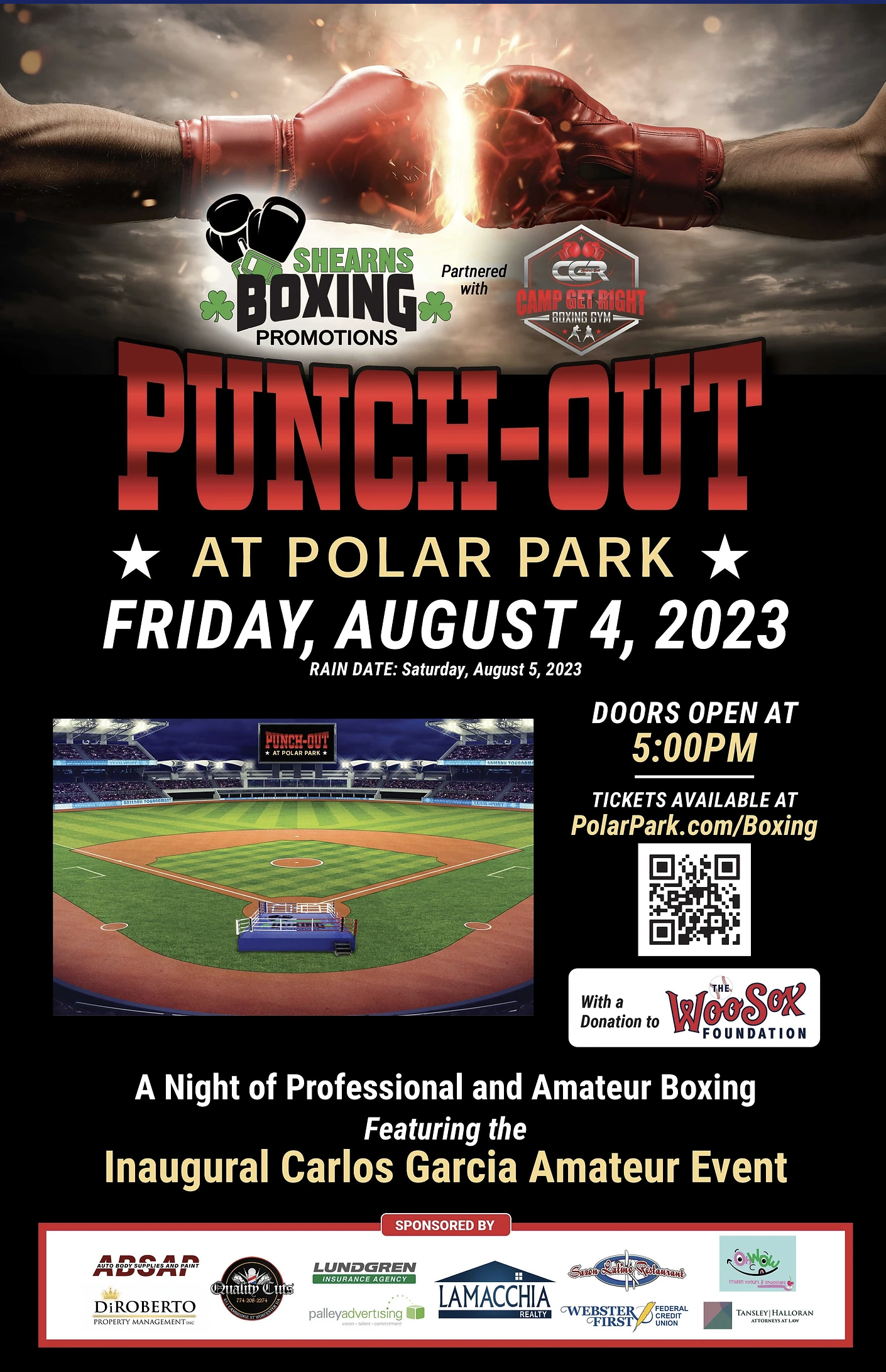 August 5h at 3pm-6pm, 8th Annual Spirit of Hudson Brewfest, Hudson


August 5th at 12pm-5pm, Cape Cod Food Truck & Craft Beer Festival at Cape Cod Fairgrounds, East Falmouth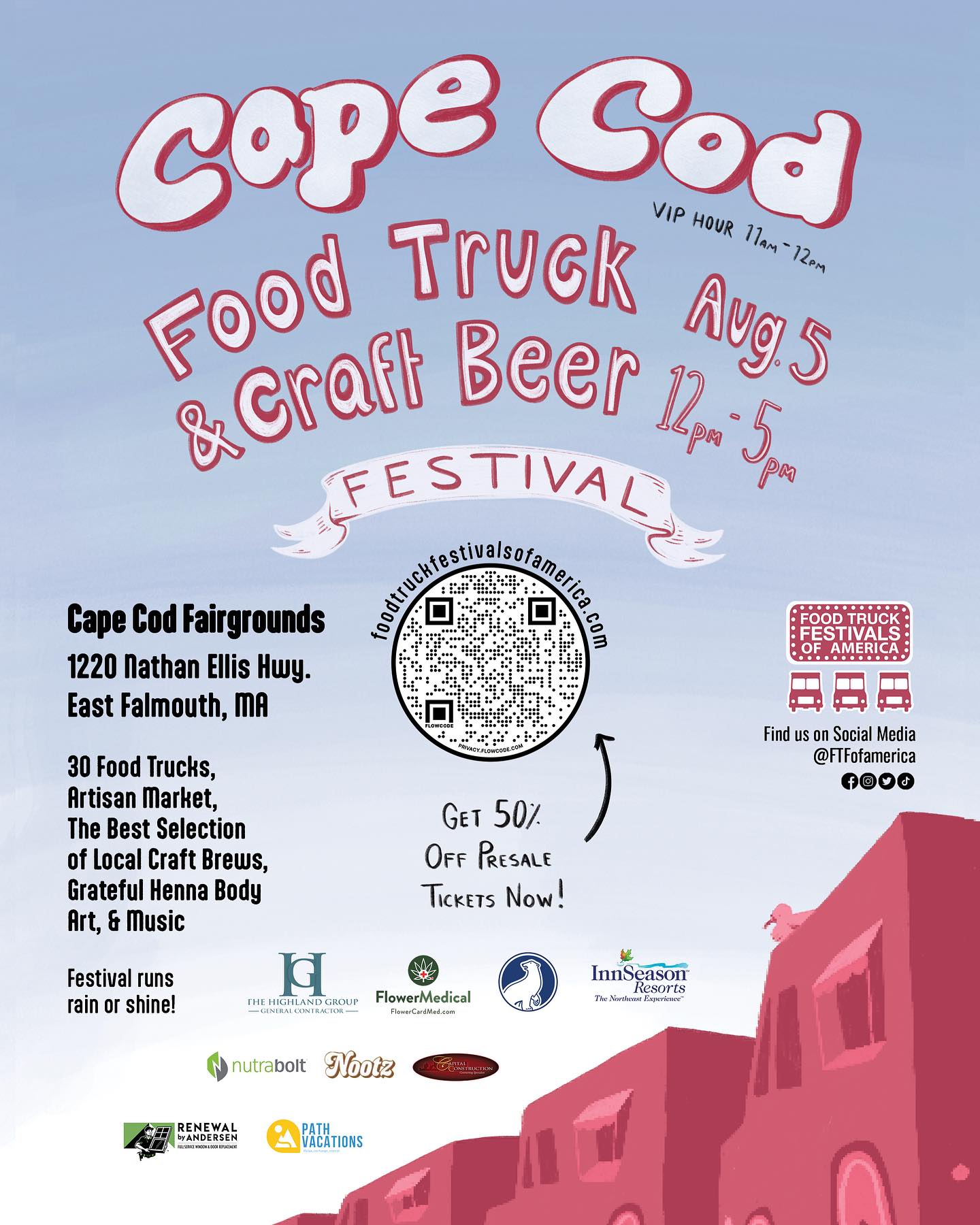 August 5th at 10am-3pm, Concord's Summer Sidewalk Sale, Concord


Events for the Week of July 10th-16th
July 10th-14th, Kids Week at the Boston Public Market, Boston
July 11th - BPM Kid's Day at Dewey Square, 11am-4pm (Location: Dewey Square on the Rose Kennedy Greenway) (FREE)
July 12 - Kids Pasta Class with Seven Hills Pasta Co., 11am-12:30pm (PAID CLASS)
July 13 - Balloon Art & Face Painting, 11:30am-1pm (FREE)
July 13 - Kids Seed Starting Workshop with Siena Farms (FREE)
July 14 - Jeff Jam Sing-a-long, 4-4:30pm (FREE)

July 10th at 3pm-7pm, Blueberry Festival at the Billerica Community Farmers Market


July 13th at 6pm, MIT Museum After Dark: Heat, Boston


July 14th at 6pm, Keepin' It Country: Battle of the Bands, Polar Park, Worcester
July 15th at 9am-12pm, Blueberry Pancake Festival at Verrill Farm, Concord
July 15th at 10:30am-3:30pm, New England Lily Society Show & Sale, New England Botanic Garden, Boylston


July 15th at 7:30pm-9pm, Comedy at Summer Shack (A "Critic's Pick" in the Boston Globe), Cambridge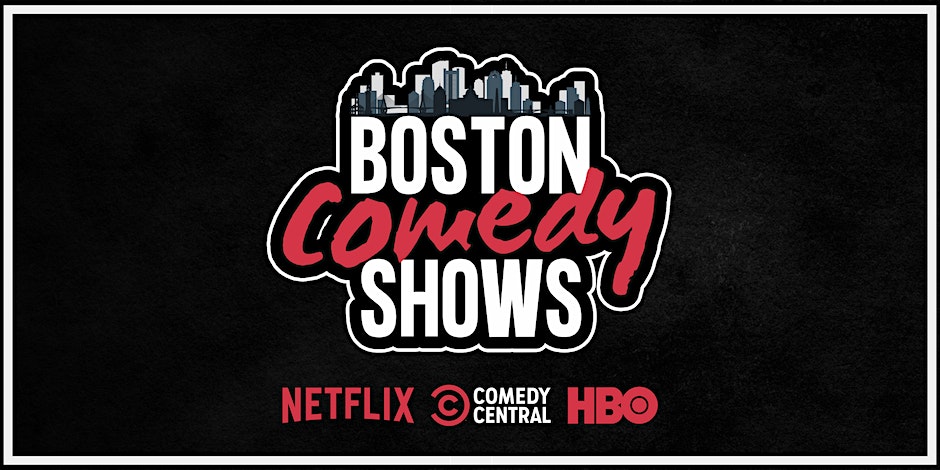 July 16th at 7-10pm, Flicks at the Farm: Jaws, Herb Lyceum at Gilson's, Groton


Events for the Week of the Fourth of July
Massachusetts Fireworks Schedule Statewide:


July 3rd at 7:30pm-10pm, Patriotic Pops Concert with Fireworks at Institute Park, Worcester



July 4th, Boston Pops Fireworks Spectacular
Starts at 8pm, fireworks begin at 10:30pm
If you can't make it to Boston to view the fireworks in person, you can watch on TV!
DISH: Channel 203
DirectTV: Channel 353
RCN: Channels 325/672
Comcast: Channel 45, 757, or 844, depending on your location in the Greater Boston area.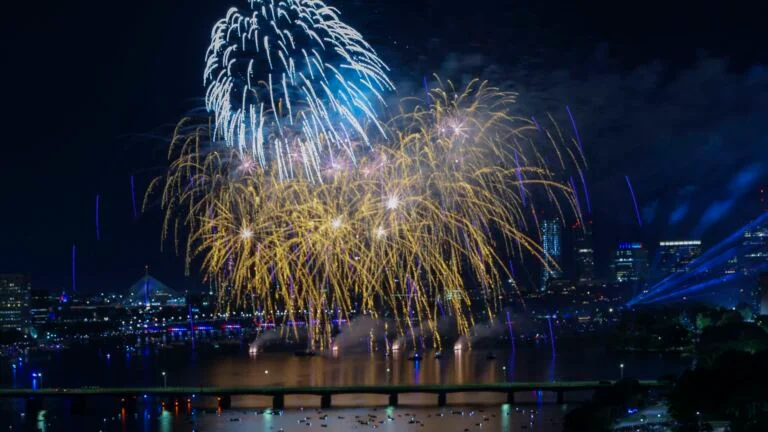 July 4th at 9am-10:30am, Boston's Fourth of July Parade, starting at City Hall Plaza and ending at The Old State House


July 4th at 6pm-7pm, Fourth of July Pet Parade Salisbury Beach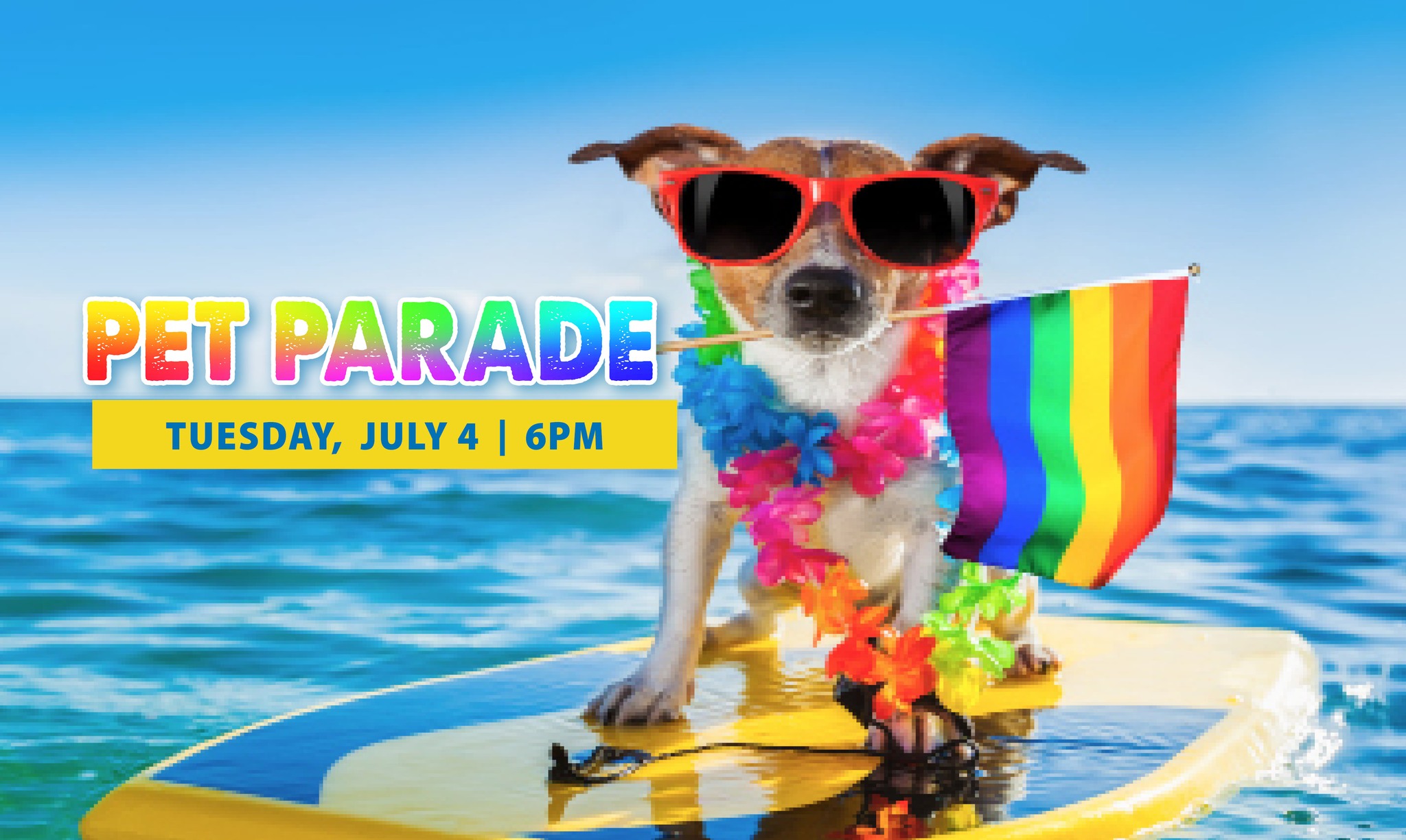 Events for the Week of June 26th-July 2nd
June 28th at 7:15pm, The Concord Band at Fruitlands, Harvard

June 29th, Worcester's Annual Independence Day Fireworks at Cristoforo Columbus Park
4:30pm the food and fun begins! 9:30pm see the fireworks!
*Rain Date: June 30th*

June 30th, Hollis Hills Farm Live Music & Outdoor Dining
Bar & Kitchen open from 4pm-10pm


June 3oth at 5;30pm-9pm, Westborough Block Party


July 1st at 2-5pm, The Great Pig Roast at the Herb Lyceum, Groton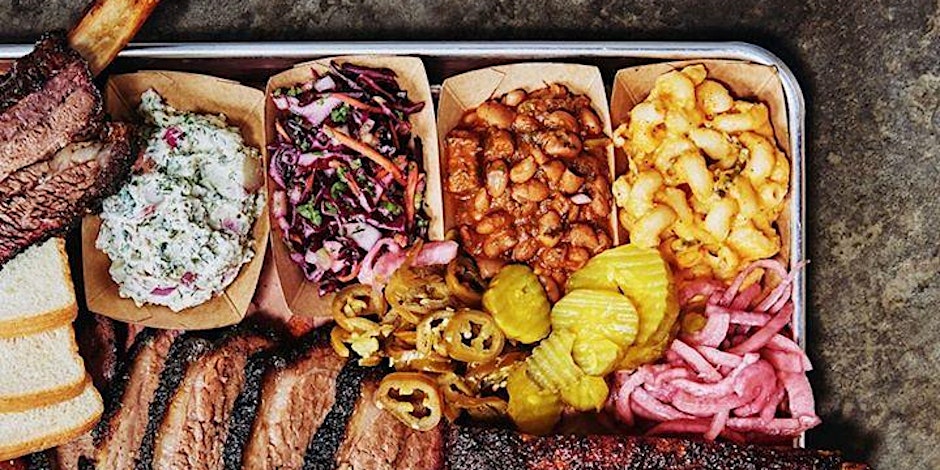 June 30th-July 2nd, Lavender Farm Fest at The Farm at Summit-Wynds, Holden
Friday: 3-9pm, Saturday: 10am-7pm, Sunday: 10am-4pm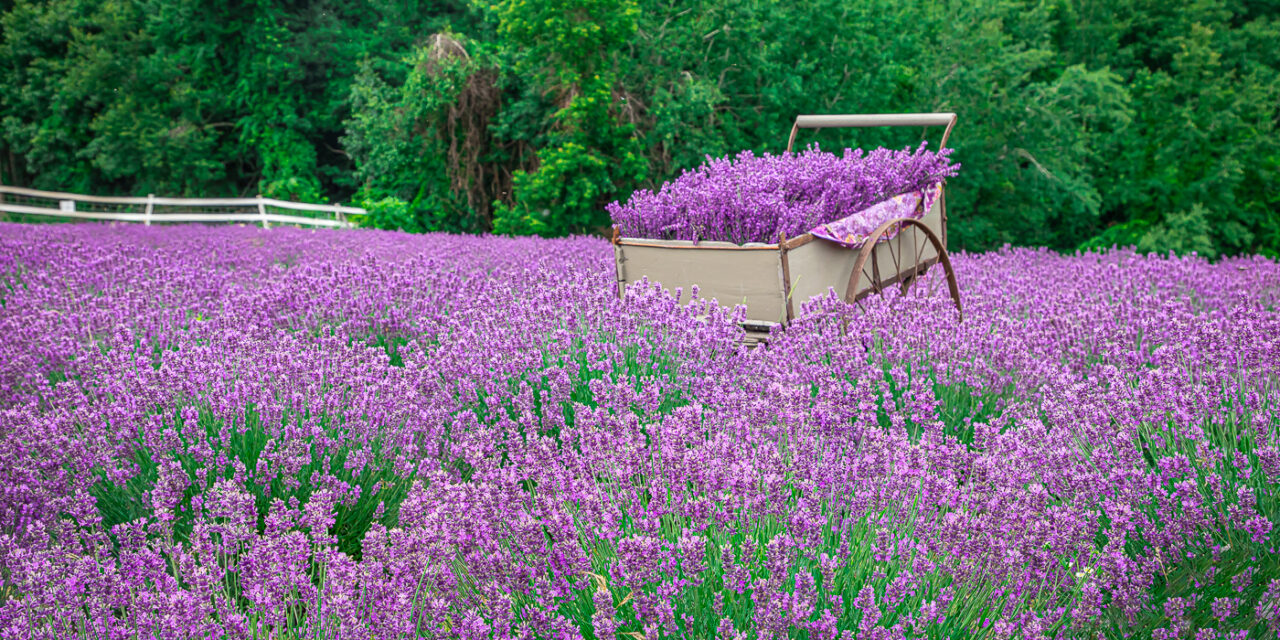 June 30th-July 4th, Boston Harborfest 2023
Friday: 9am-5pm, Saturday: 9am-9:15pm, Sunday: 9am-5:30pm, Monday: 9am-5pm, Tuesday: 9am-7pm


July 1st at 7:30pm-9:30pm, Revelry on Griffin's Wharf, Boston Harbor

July 1st at 7pm-1opm, Watch the Boston Harbor Fireworks from Nantucket Lightship LV-112's Deck


July 2nd, Newburyport Lantern Festival for Ovarian Cancer Awareness
Festivities begin at 6:30pm, Lantern Floating Ceremony starts at 8:30pm


Events for the Week of June 19th-June 25th
June 20th at 6pm-9pm, Sip & Shuck Cocktail Dinner at The Mercantile, Worcester

June 22nd at 6pm-8pm, First Religious Society's Annual Strawberry Festival, Carlisle

June 22nd-25th, Acton Lion's Town Fair & Carnival, Acton
Thursday & Friday at 6pm-10pm
Saturday at 12pm-11pm
Sunday at 12pm-6pm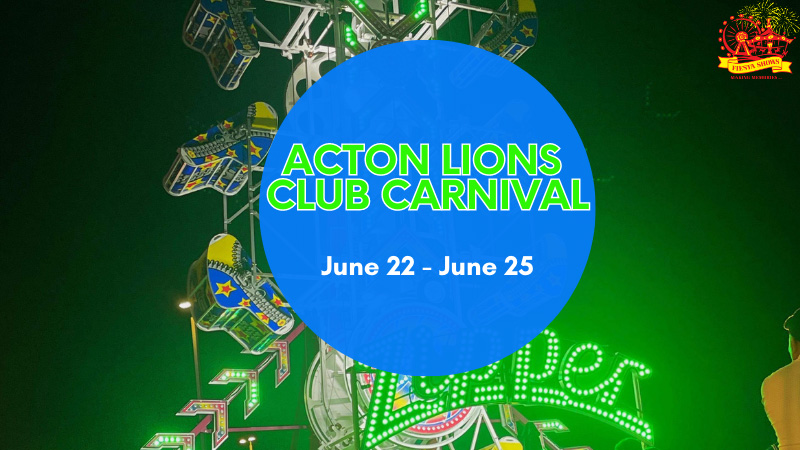 June 23rd at 6:30pm, Good Pickin Farm's Summer Concert Series, Westford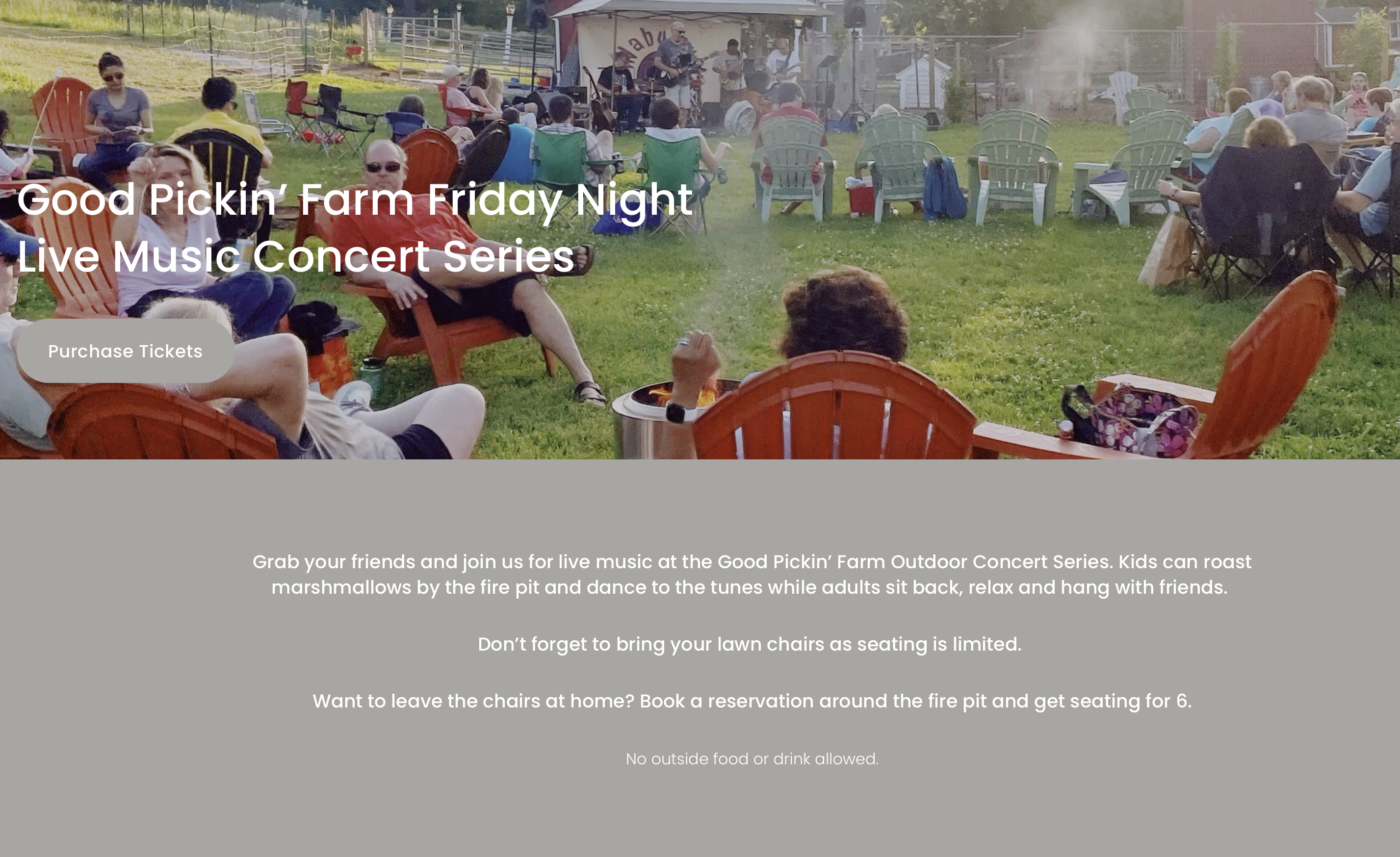 June 24th at 11am-12:30pm, Indigenous People of Concord Walking Tour, Concord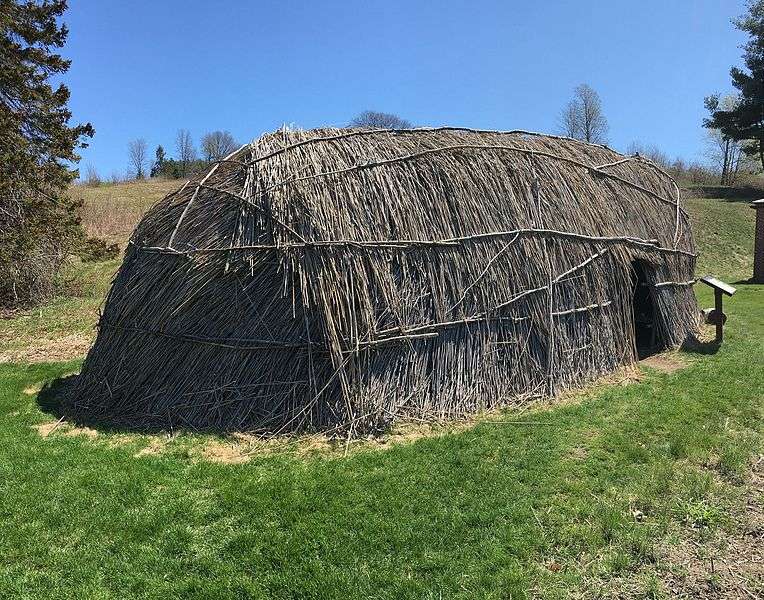 June 24th, Carlisle's Old Home Day, Carlisle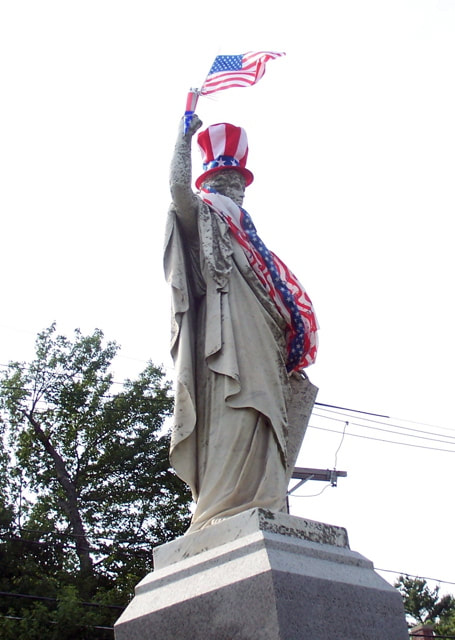 June 23rd-25th, Carlisle Music Festival at Old Home Day, Carlisle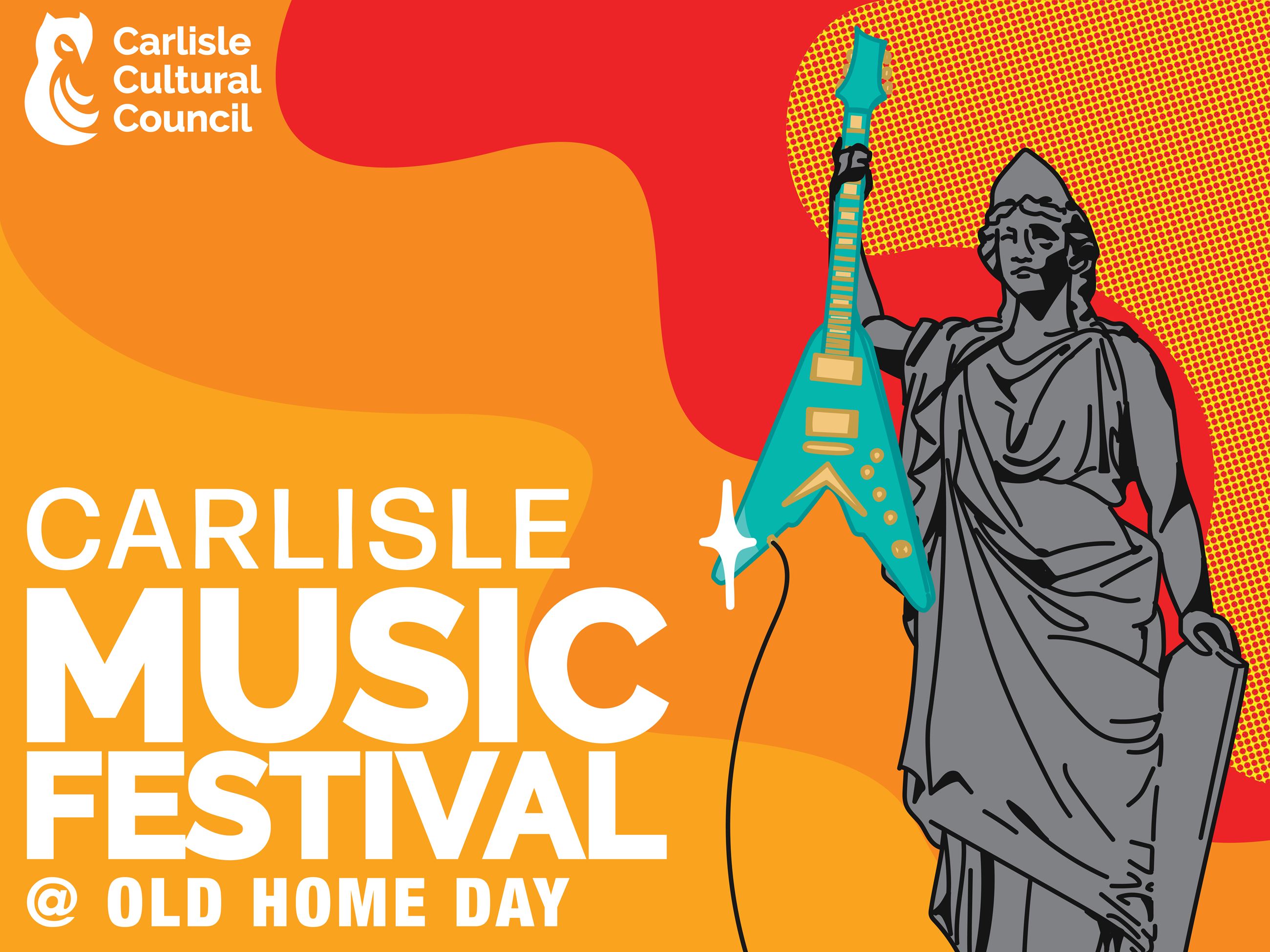 June 23rd-25th, Lavender Festival 2023 at The Farm at Summit Wynds, Holden


June 23rd-25th, Greek Festival at Taxiarchae-Archangels Greek Orthodox Church, Watertown
Friday & Saturday at 11am-11pm
Sunday at 12pm-9pm


June 24th & 25th at 11am-6pm, Boston Pizza Festival, City Hall Plaza, Boston

Events for the Week of June 12th-June 18th
June 16 & 17 14th Annual Waltham Riverfest
Friday at 5pm-9pm & Saturday at 10:15am-8pm

June 17th, Nashoba Rock N Brewfest, The Fairgrounds at Lancaster
Kotlarz Group is proud to sponsor this wonderful event that raises money for the Joseph and Leslie Carr Foundation!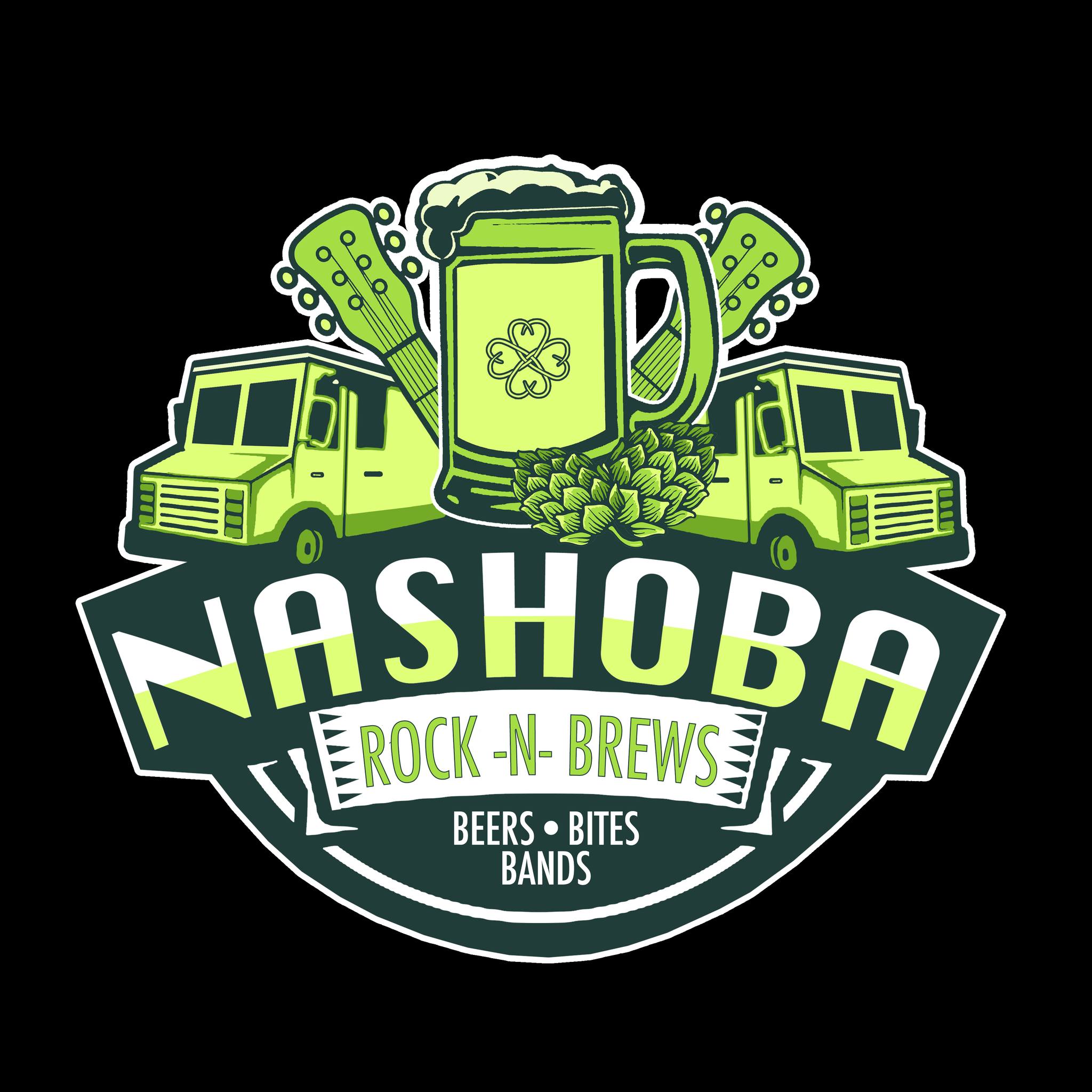 June 17th at 12pm-7pm, Seltzerland Boston 2023, The Lot Harpoon Brewery Boston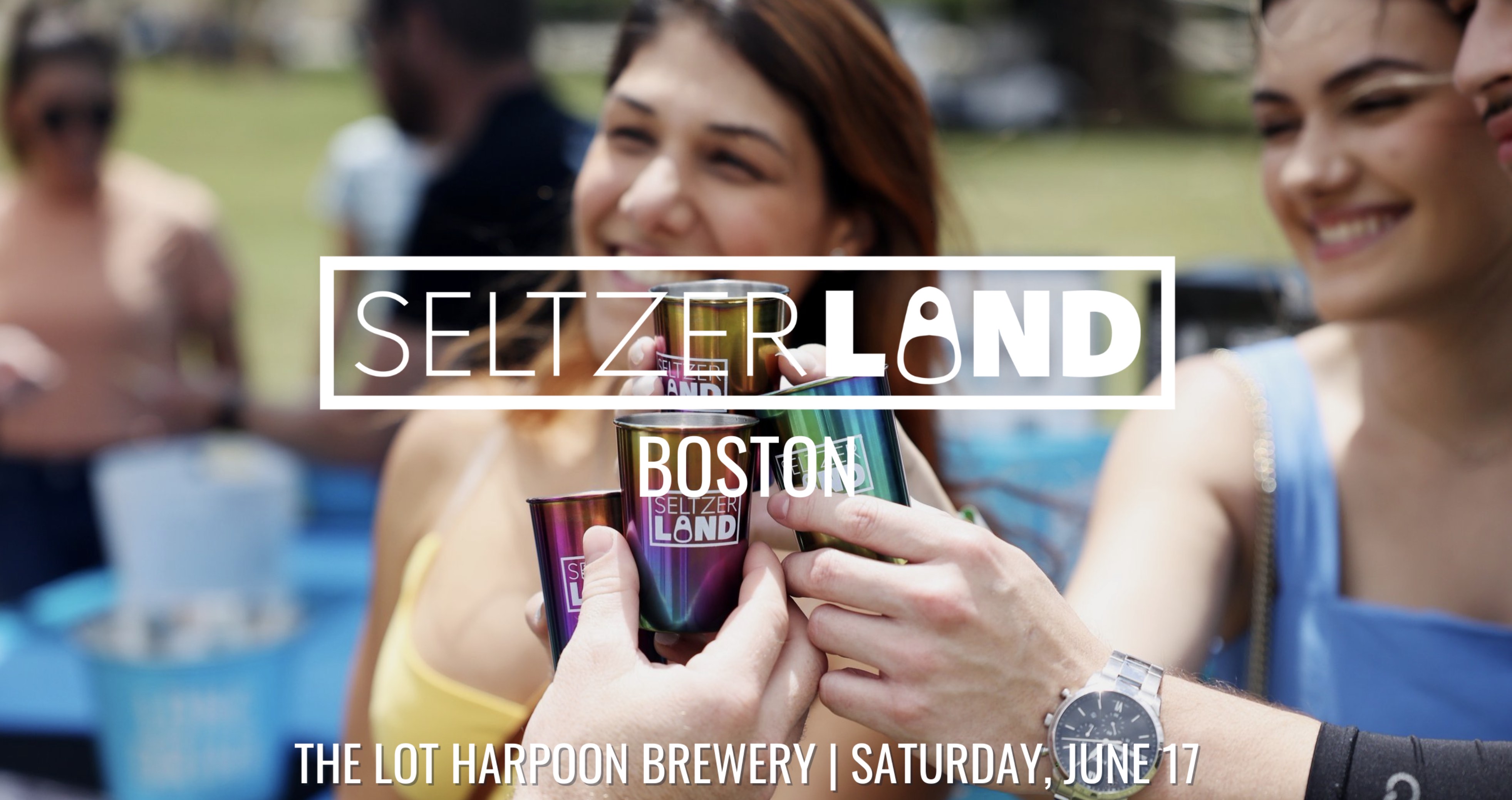 June 17th at 10am-3pm, Strawberry N Arts Festival, First Parish Church United in Westford
June 17th & 18th at 9am-5pm, Tanks, Wings, & Wheels, The American Heritage Museum Hudson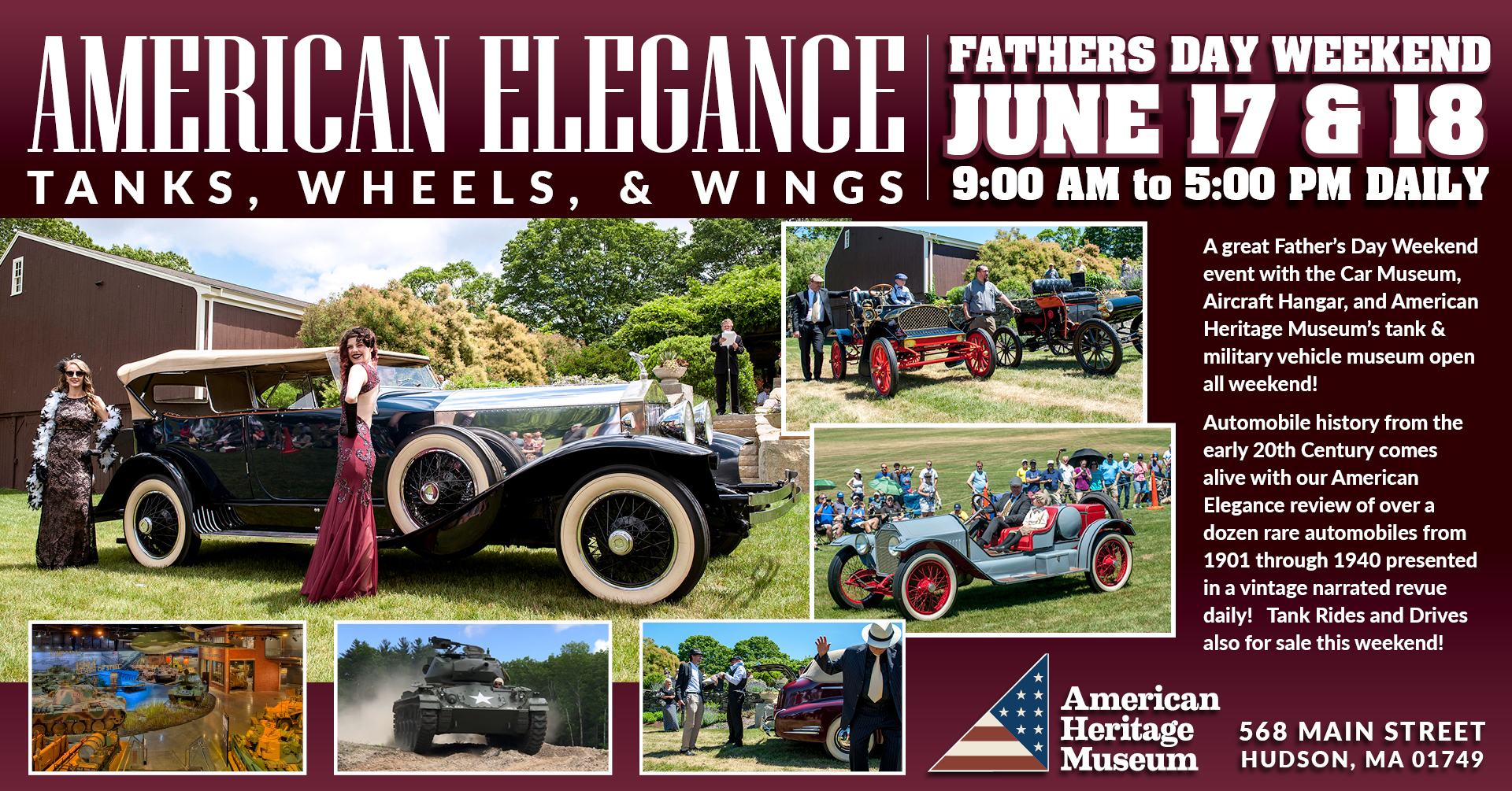 June 17th at 12pm-6pm, Arlington PorchFest 2023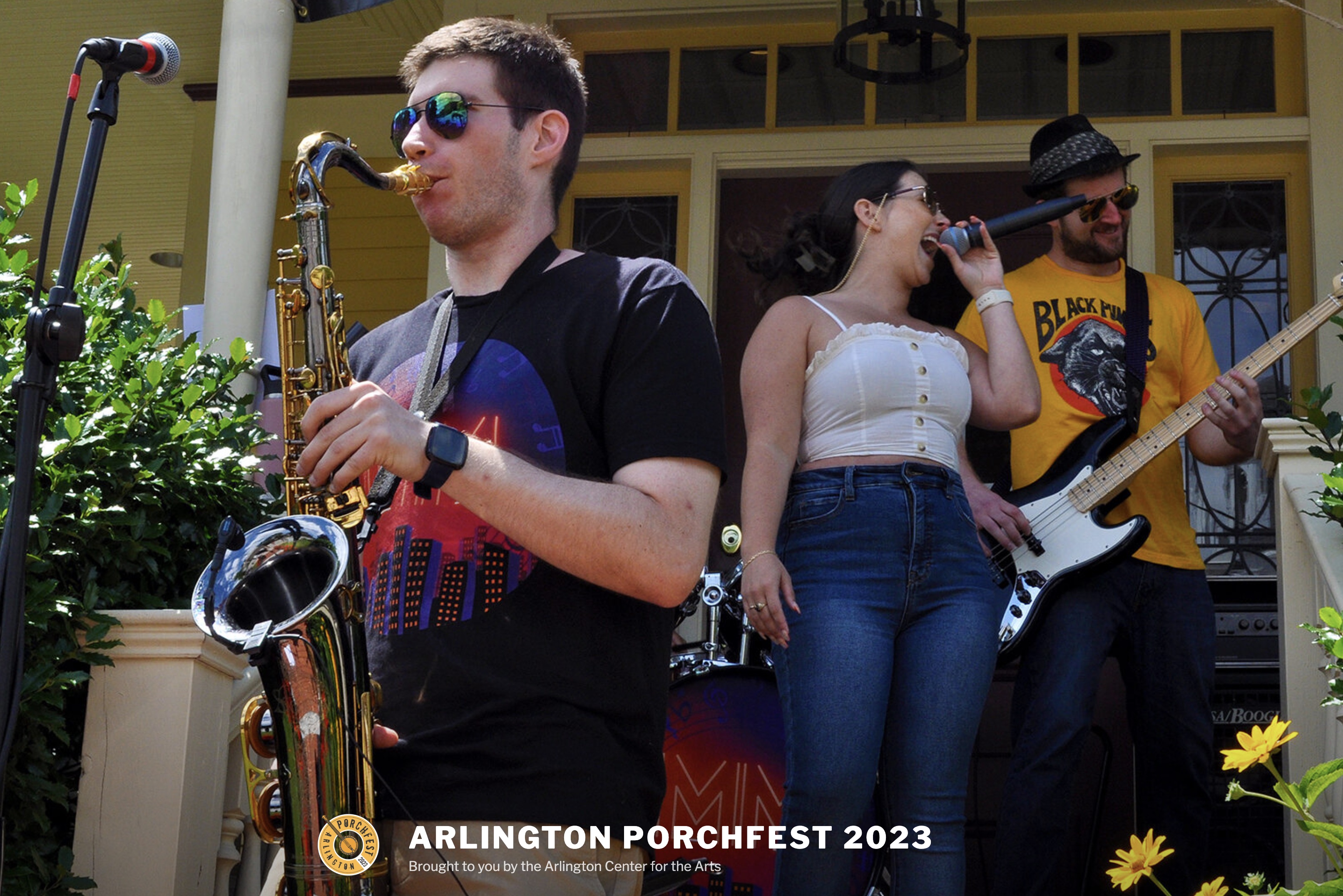 June 17th at 9am-1pm, Marlborough Farmers Market 9-1pm & Ruff Tales Rescue Adoption Event 11-1pm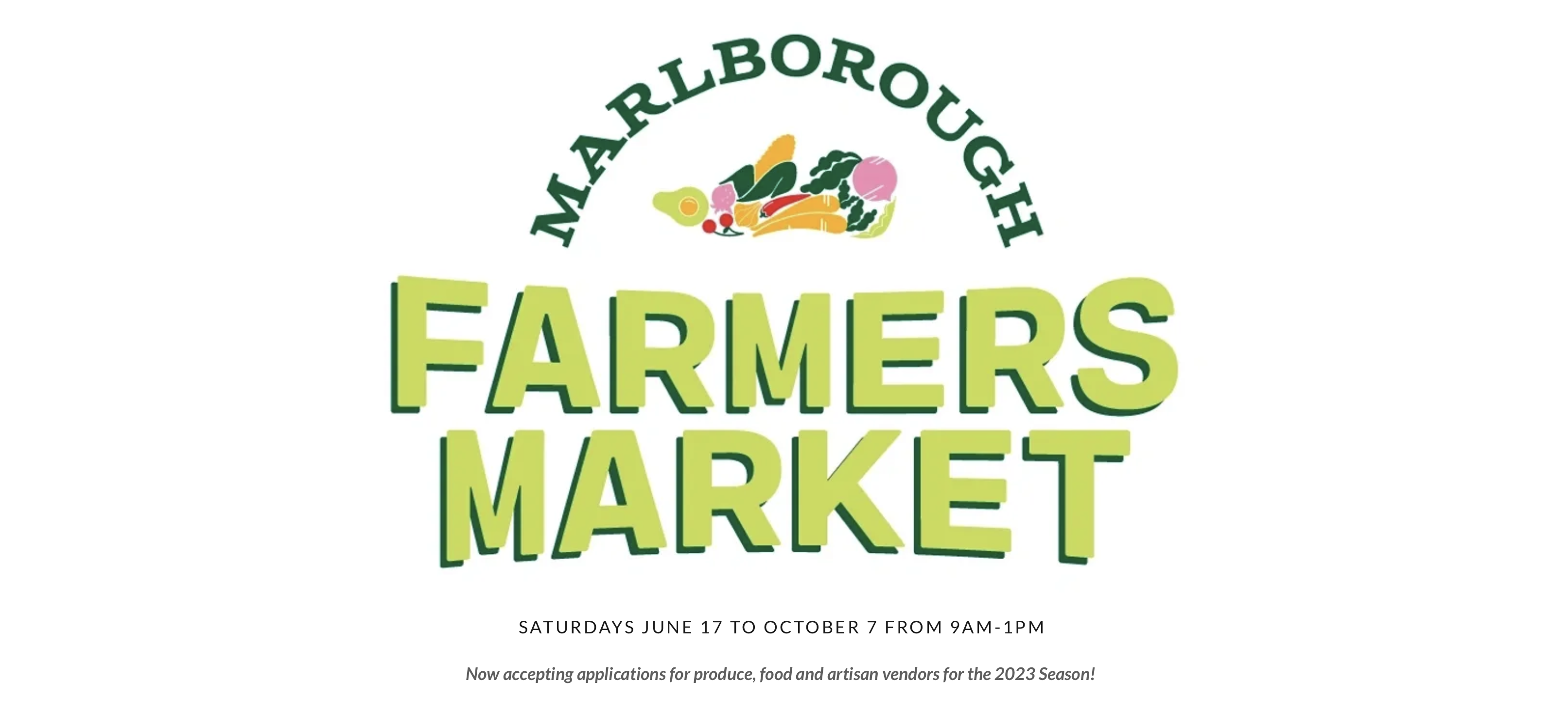 June 18th at 10am-2pm, Father's Day Flapjacks & Flatbreads to benefit the Boys & Girls Club, Rail Trail Flatbread Co. Hudson
Proceeds will go to the Boys & Girls Club in Hudson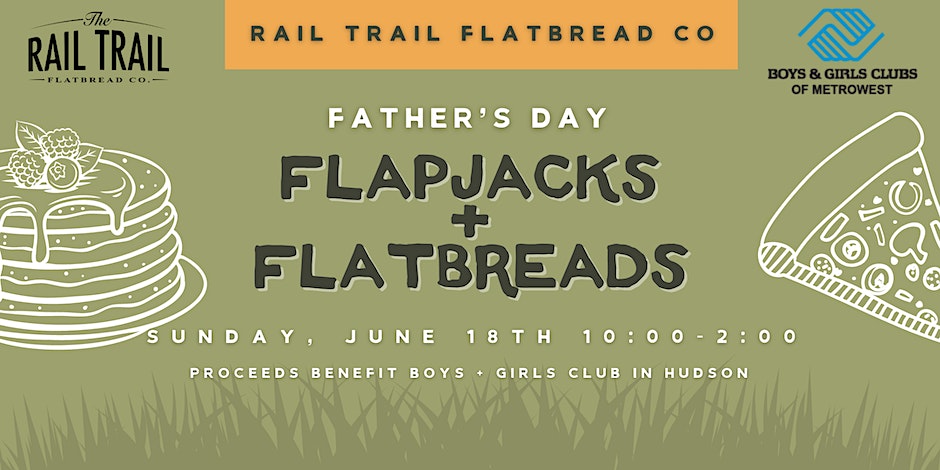 June 18th Father's Day Cookout @ The Herb Lyceum Groton

June 18th at 11am-5:30pm, Father's Day at Carlson Orchards with North East Smoke House Food Truck at The Cider Barn, Harvard


Events for the Week of June 5th-June 11th
June 10th & 11th, The Pro.Found Market 2023 - Lancaster
Saturday at 8:30am-4pm & Sunday at 10am-3pm


June 10th at 11am-3:30pm, Northborough CultureFest - Northborough


June 10 at 9am-3:30pm, Hudson Fest - Hudson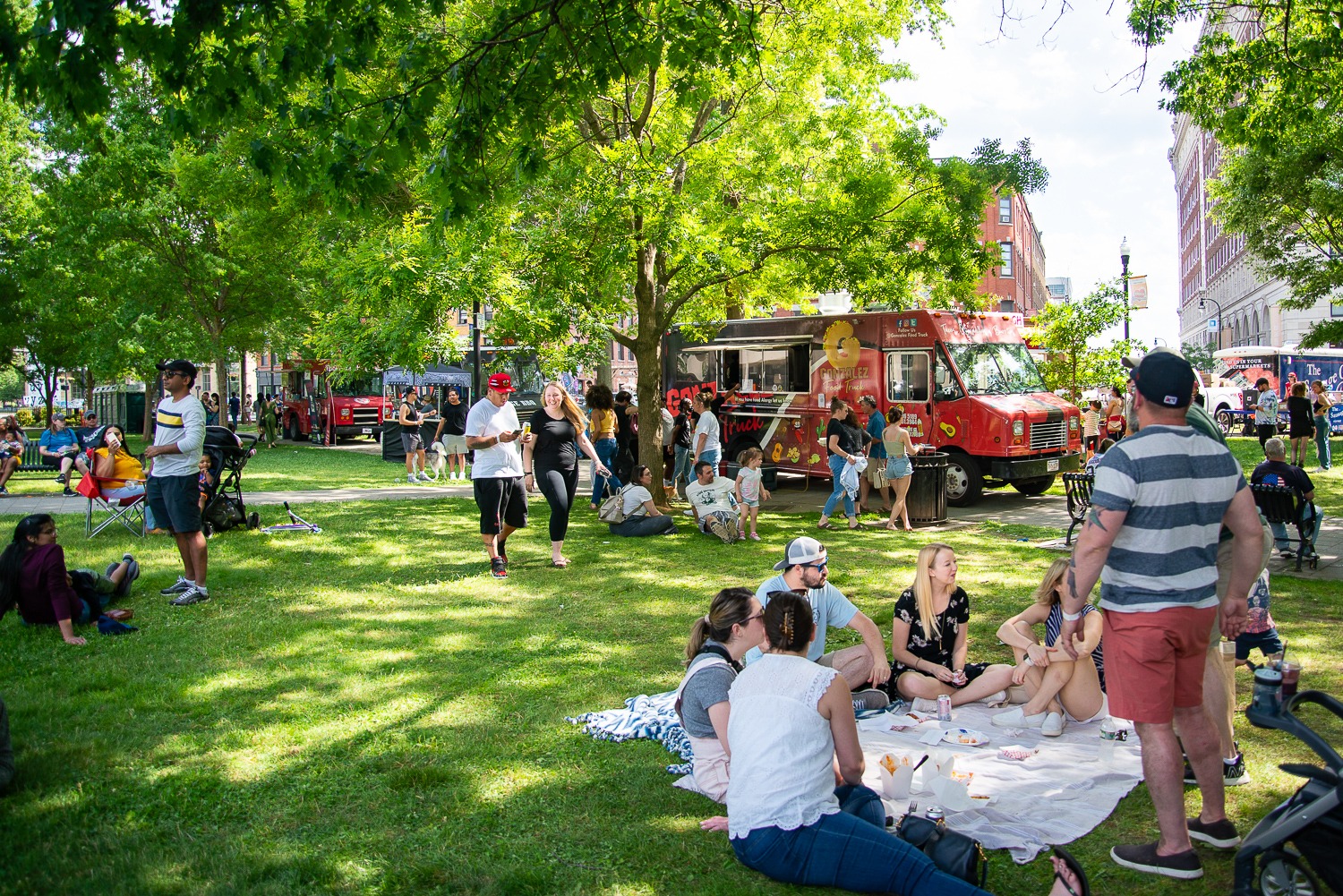 June 9-19th, Flip Circus @ Solomon Pond Mall - Marlborough

June 10th at 11am-2pm, Touch a Truck & Food Truck Festival - Hopkinton

June 10 at 2pm-6pm, Country Fair Day at Good Pickin' Farm - Westford


June 9th-11th, Middle Eastern Festival - Worcester

Friday 6/9 at 3-11pm, Saturday 6/10 at 12pm-11pm, Sunday 6/11 at 12pm-6pm