The weather is cooler, the leaves are changing, and the kids are back in school... It's fall in New England, and while to many that conjures images of endless swaths of trees displaying brilliantly colored leaves, in the rural suburbs of Boston, Fall also means apples- lots and lots of apples.

With several well-known apple orchards in what's fondly known to locals as "apple picking country," picking a bushel of apples is as simple as planning a trip to Honey Pot Hill or Shelburne Farm. Of course, when you go to two of the Boston area's most popular apple orchards, you'll need to be prepared: for the lines, for the waits, and for massive amounts of people. Not sounding all that appealing anymore? Not to worry; we know of six amazing (and little known!) orchards that you will probably want to check out.
Bolton Spring Farms
Over three quarters of a century old, Bolton Springs Farms offers Pick-Your-Own apples in "one of the oldest and most scenic apple orchards in New England." Not just an apple orchard, the farm also carries a variety of seasonal produce, including beans, cucumbers, corn, tomatoes, pumpkins, and 20 varieties of winter squashes.

Once you have filled your bags with the perfect apples, take a hayride through the orchard to their expansive gardens where you can then pick-your-own pumpkin(s). With over five acres of pumpkins, boasting 20 different varieties, you are sure to find the perfect pumpkins to compliment your perfect apples!
Afterwards, stop by the farmstead, which is located in a historic barn built in the late 1800s. There you'll find fresh fruit, produce and distinctive gifts, while taking in the farm and family antiques nestled in the eaves, corners, and even the former hay lofts. Feeling a bit hungry after all the excitement? The farm's bakery offers hot apple dumplings, hot apple crisp, old fashioned cider spiced donuts, and a variety of treats that don't include apples as an ingredient! One thing you should be aware of, however, this spot takes cash only. Not to worry, though, they have an ATM on site for your convenience!
Where: 159 Main St., Bolton, MA
When: Mon-Sun 9:00 am – 5:00 pm
Website: www.boltonspringfarm.com
Bolton Orchards
With roots that date back to the late 1800's (literally…), Bolton Orchards grows 25 varieties of apples. Not just an apple orchard, the farm also carries a variety of seasonal produce, including peaches, plums, corn, tomatoes, and pumpkins.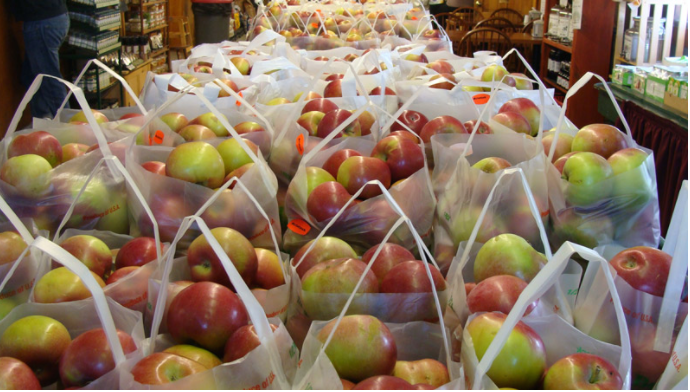 Though the farm does not offer consumer apple picking, they do offer three different options for buying their apples, with one of the most popular being the mixing and matching of apples from the bulk bins for only $.99/ pound.
After you've chosen the perfect apples, grab some coffee at the Red Barn Coffee House, and then get a bite to eat at the deli, where you can choose from daily lunch specials, homemade soups and entrees, pizza, calzones, and sandwiches. Save some room, though; Bolton Orchards also houses both an ice cream stand and Gerardo's Italian Bakery, which offers more than sixty varieties of mini and single serving pastries ranging from Italian classics such as Cannoli, Tiramisu, Lobster Tails and Rum squares to more traditional items such as fudge brownies, whoopee pies, and éclairs.

Where: 125 Still River Rd, Bolton, MA 01740
When: Mon-Sun 6:30 am – 6:00 pm
Website: boltonorchards.co
Carlson Orchards, Inc.
Located in the adorable town of Harvard, Carlson Orchards has been farming since the mid-1930's. Now solely growing fruit on 140 acres of land, their orchards produce 60,000 bushels of apples, 5,000 baskets of peaches and nectarines, and over 500,000 gallons of apple cider annually.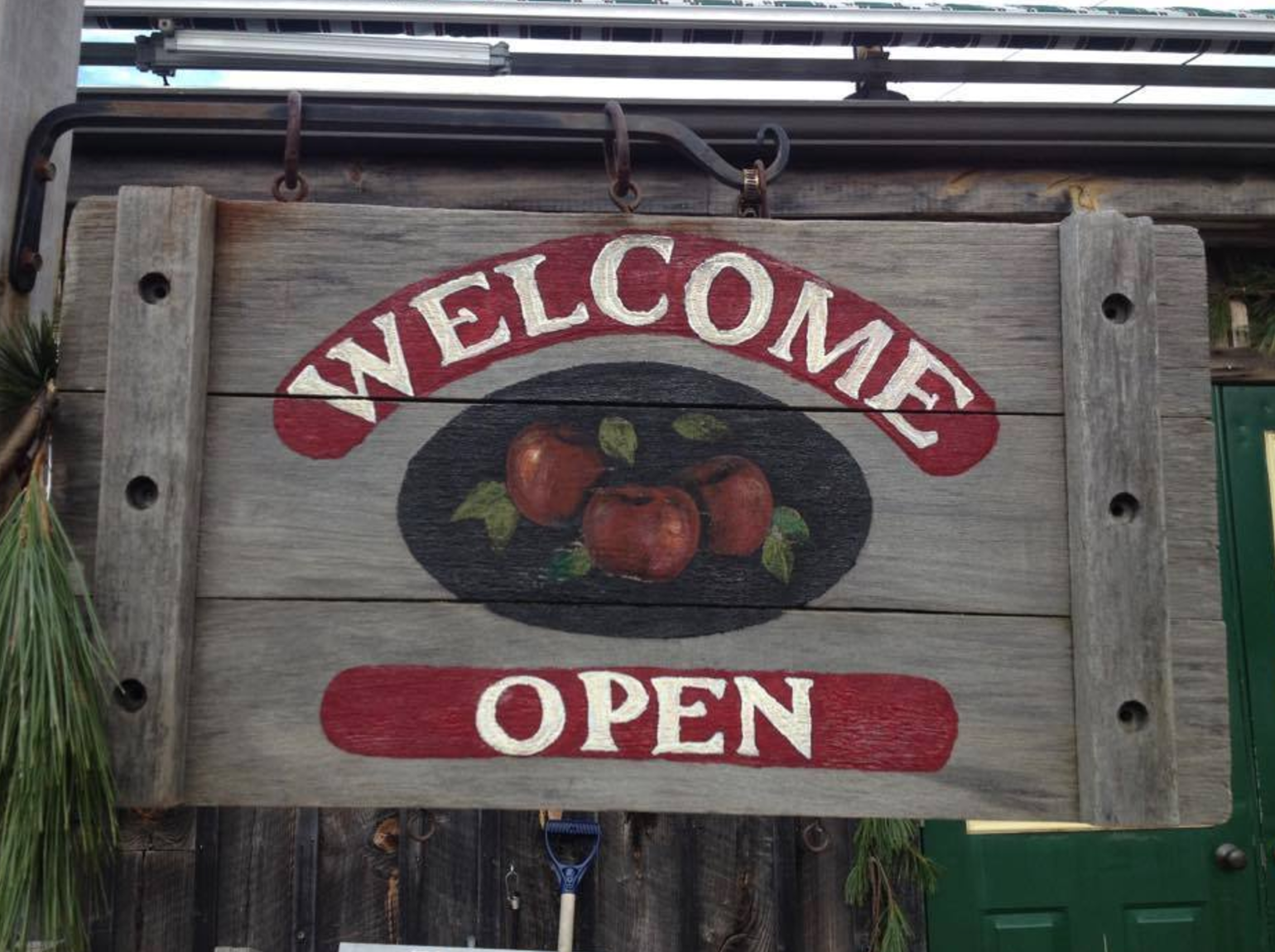 Welcoming everyone out to the country for their fall produce, Carlson offers over 14 varieties of apples and a "really, really great" pumpkin patch. They invite you to pick your own apples AND raspberries, then treat yourself to some hot spiced cider and a generous helping of apple crisp -- steaming hot and loaded with a whipped cream topping!
Where: 115 Oak Hill Road, Harvard MA 01451
When: 9:00 AM to 4:00 PM, Daily
Website: http://carlsonorchards.com/
Berlin Orchards Inc.
Over half a century old, Berlin Orchards encompasses 200 acres of rolling hills in Berlin, MA. Focusing mainly on growing produce, this orchard strives to carry on the tradition of providing customers with a "wonderful family experience of picking apples in a quiet and serene atmosphere." With twelve varieties of apples, Berlin Orchards offers hay wagon rides into the orchards, a pumpkin patch, and, occasionally, face painting and pony rides.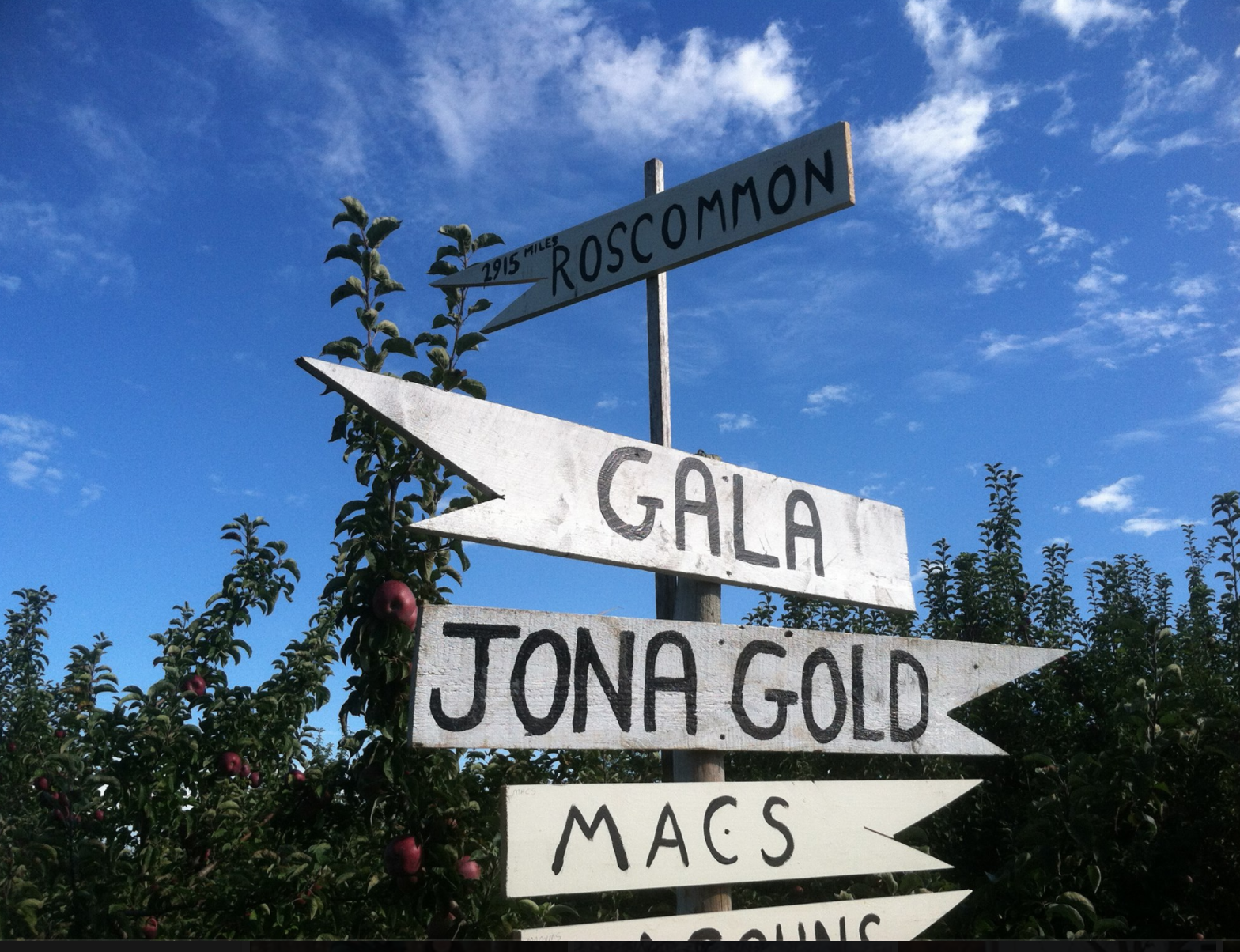 Where: 310 Sawyer Hill Rd, Berlin, MA 01503
When: 10:00 am -5:00 pm, daily through the end of October.
Website: berlinorchards.com
Carver Hill Orchards
For an orchard that is really off the beaten path, try Carver Hill in Stow. This family run orchard strives to provide its customers with a "relaxing escape from the hustle and bustle of your daily life." Offering peaches, apples, cherries, raspberries, tomatoes, beans, eggplant, corn, peppers, blueberries, squash, and pumpkins for picking, Carver Hill is open July through October and invites you to avoid the crowds, pick your produce, spread out a blanket, and appreciate an authentic orchard experience. So, pack a lunch (or buy one from their concession stand offering hot dogs, chips, ice cream, apple crisp, water, and soda), and bask in the calmness of nature at its finest.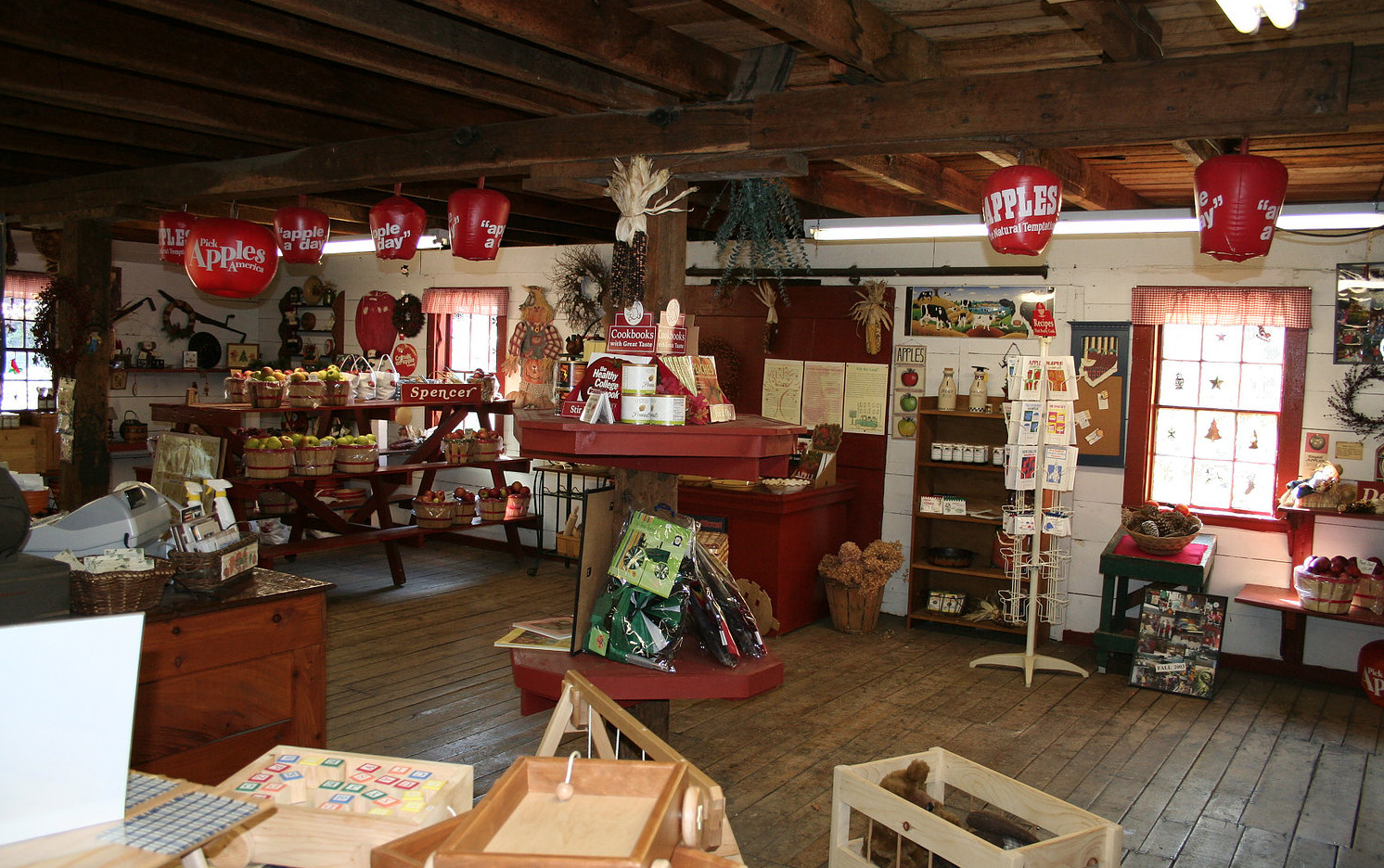 Where: 101 Brookside Ave, Stow, MA 01775
When: 10:00 am- 5:00 pm, daily, however, they advise you to call for picking conditions before heading to the orchard.
Website: carverhillorchard.com
Nicewicz Family Farm
A third-generation family farm, Nicewics is another orchard that is a hidden gem. Growing Apples, Peaches, Nectarines, Apricots, Pears, Plums, Blueberries, Corn, Cut Flowers, and assorted vegetables, this farm gets raving reviews by locals. With hayrides, pick your own apples, and an opportunity to enjoy the beauty of the quintessential New England fall backdrop.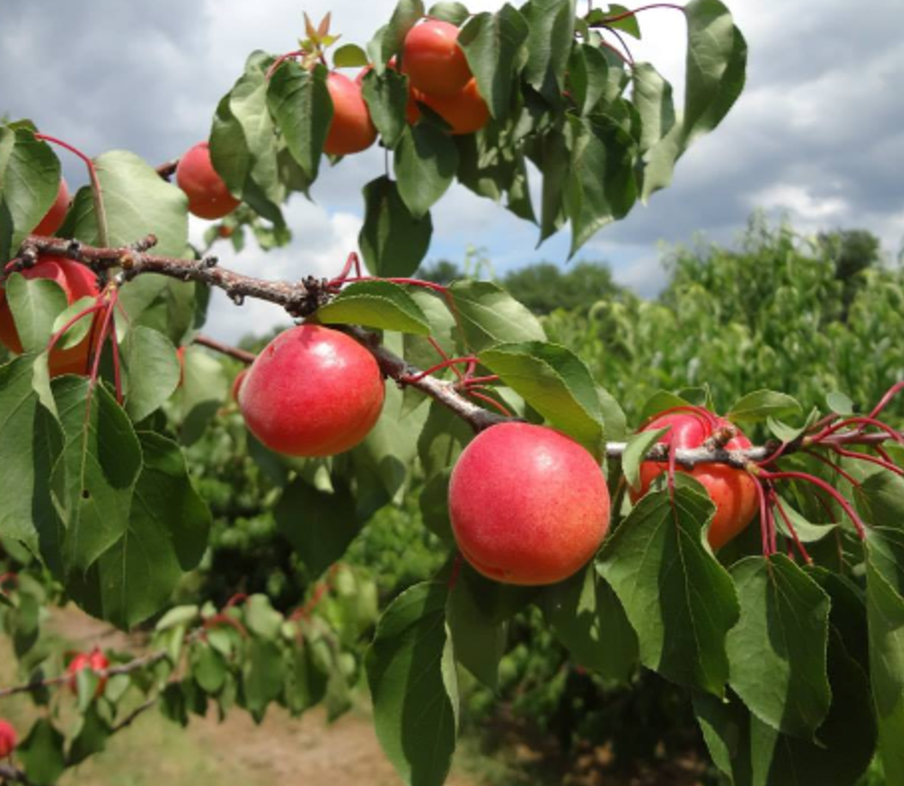 Where:116 Sawyer Rd, Bolton, MA 01740
When: M-F 12 pm- 6 pm, Sat 9-5:30, Sun 9-6
Website: nicewiczfarm.com
Who is Kotlarz Realty Group?
Kotlarz Realty Group is a team of real estate experts representing the best and brightest in the industry. Located in Bolton, MA, serving Bolton and the surrounding Metrowest Boston area, we provide extensive knowledge and a commitment to providing only the best and most timely information to their clients. Whether it is information on the communities we serve, the houses they sell, or anything in between, we are your go-to source for real estate industry insight and advice.
Are you starting your home search?
Looking to sell? Let us help!